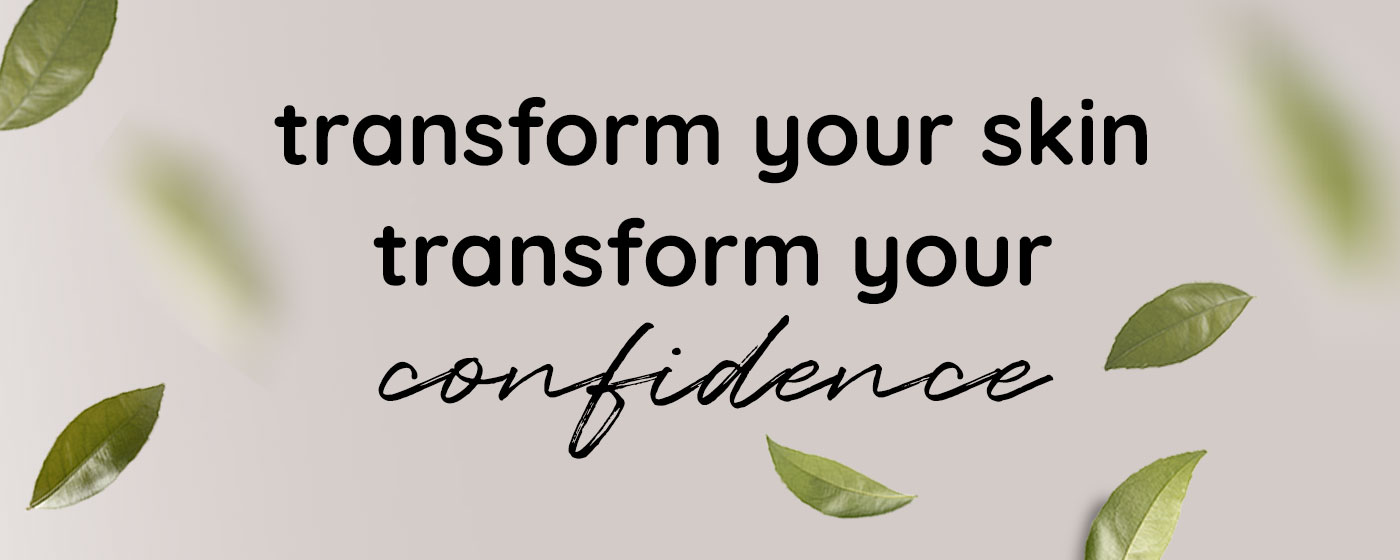 Perfekt abgestimmte Produkt Sets für Ihren Hauttyp!
---
Auf der Suche nach der richtigen Hautpflege ist es wichtig, seinen Hauttyp zu kennen. Unsere Pflegesets können dabei unterstützen, die ideale Kombination von Produkten für Ihre spezifischen Hautbedürfnisse zu finden. Ein Pflegeset kann Gesichtsreiniger, Tonic, Feuchtigkeitscremes und andere Produkte enthalten, die speziell auf Ihr Hautbedürfnis abgestimmt sind. Dabei bieten wir eine große Auswahl, egal ob Ihre Haut trocken, fettig, empfindlich, sensibel oder unrein ist. Verwenden Sie ein Pflegeset, das auf Ihren Hauttyp abgestimmt ist, um Ihrer Haut genau das zu geben, was sie braucht. Ergänzend sollten Sie unbedingt ein regelmäßiges Peeling machen, um die Regeneration Ihrer Haut zu unterstützen. Wählen Sie jetzt ein passendes Pflegeset und machen Sie den ersten Schritt Richtung Traumhaut!
⭐⭐⭐⭐⭐
"Ich bin mit den Produkten zu 100% zufrieden! Meine sehr sensible zur Couperose neigende Haut wird perfekt gereinigt und gepflegt. Die Rötungen sind gemindert und auch Unreinheiten nehmen bereits nach wenigen Anwendungen ab. Ich bestelle regelmäßig und als ich einmal ein Paket nicht annehmen konnte und auch nicht rechtzeitig aus der Postfiliale abholen konnte, half mir der Kundenservice super freundlich und stellte mir das Paket erneut zu. Exzellenter Service! Vielen Dank!"
⭐⭐⭐⭐⭐
"Ich kaufe seit Anfang an bei RAU, das sagt alles. Die Produkte sind erstklassig zu einem vernünftigen Preis, Kundenkontakt freundlich, der Versand schnell, erfreuliche Rabatt-Aktionen ermöglichen günstige Bevorratung. Sehr zufrieden!"
⭐⭐⭐⭐⭐
"Ich habe mit diesem Unternehmen nur sehr gute Erfahrungen gemacht und das über mehrere Jahre . DANKESCHÖN dafür !!!!!"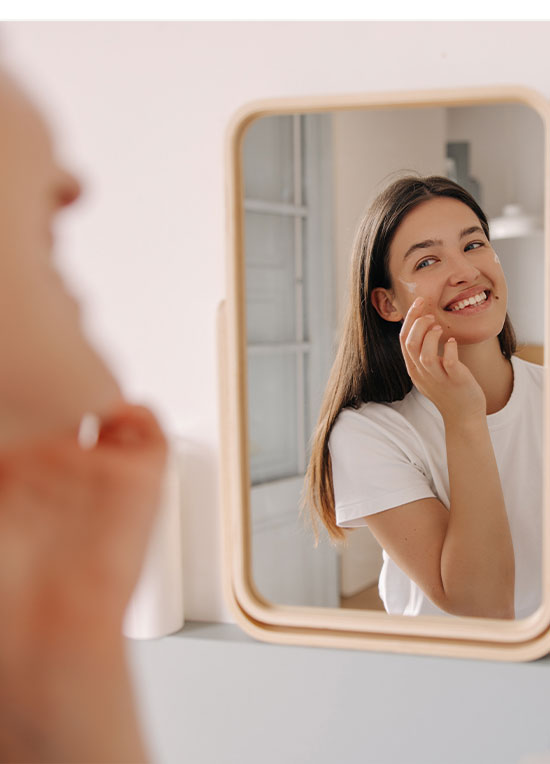 Ihre Pflegeroutine perfekt auf Ihre Ziele zugeschnitten: Unsere Experten unterstützen Sie auf Ihrem Weg, bis Sie sich in Ihrer Haut wohlfühlen.
Ihre Haut ist das größte Organ Ihres Körpers und dient vorwiegend als Schutz gegen schädliche Umwelteinflüsse wie Sonnenstrahlen, Wind und Umweltverschmutzung. Hautpflege ist von entscheidender Bedeutung, um diesen Schutz zu erhalten. Aber für Sie ist Ihre Haut noch so viel mehr als das: Ihre Haut ist Teil dessen, wie Sie wahrgenommen werden und ist daher bedeutend für Ihre Selbstsicherheit.
Haut ist jedoch selten perfekt. Während der eine mit großen Poren kämpft, hat es der andere mit Fältchen zu tun. Diese kleinen Makel sind oft für das Gegenüber gar nicht so offensichtlich, aber für einen selbst eine große Sache, die zu Unsicherheiten führt.
Durch eine perfekt auf Ihre Hautziele abgestimmte Pflegeroutine können Sie sich von diesem unguten Gefühl und der Unsicherheit befreien! Stärken Sie Ihre Haut, versorgen Sie sie mit Wirkstoffen, die Ihre Hautgesundheit unterstützen, und starten Sie den Weg in ein neues Hautgefühl. Mit gesunder und ebenmäßiger Haut erlangen Sie auf lange Sicht wieder mehr Selbstsicherheit und eine schöne Ausstrahlung, die andere in Ihren Bann zieht.
Kundenfavoriten
---
Wenn Sie auf der Suche nach neuen Hautpflegeprodukten oder BB Creams sind, sollten Sie unsere Kundenlieblinge ausprobieren. Unsere Kunden schwören auf sie und wir sind sicher, dass auch Sie von ihnen begeistert sein werden.
Silvercream 50 ml cream against pimples with impurities for men and women
Silvercream 50 ml ✔S pecial cream for impure skin and acne. ✔ has a calming, soothing & anti-inflammatory effect ✔ also suitable for neurodermatitis ✔ antimicrobial effect due to MicroSilver BG ✔ developed & produced in Germany Skin type The face cream is particularly suitable for impure skin & neurodermatitis. Application Apply the silver cream and massage it in gently. For impure and inflamed skin, apply to cleansed skin in the morning and evening for the first 4-6 weeks, then use only in the evening as needed. Use as a day and night cream for atopic dermatitis and acne. Additionally against impure skin: Use the Silver Face Mask or the Mineral Mask 1-2 times a week. CAN - reduce redness and pimples- clarify and mattify the complexion- normalize oily problem skin - regulate the sebaceous secretion of the skin- relieve itching- soothe the skin Hazard statements Not for children under 3 years of age.Avoid contact with eyes. Our Silvercream from the Silver series is the special cream for impure skin, pimples, acne, blackheads, dermatitis and neurodermatitis. Thanks to the main active ingredient microsilver (Biogate), Silvercream can be the special cure for problem skin. It can have a calming, soothing, anti-itching & anti-inflammatory effect. The active ingredients of the microsilver cream: The main active ingredient is microsilver. The microsilver BG used here is ultra-fine particles of elemental silver that can create an antimicrobial effect on the skin and neutralize bacteria and fungi directly on the skin surface, even in small concentrations, thanks to the metallic silver ions. This reduces the risk of impurities with the silver cream. As a certified natural product, Microsilver is very well tolerated and is also suitable for sensitive skin. It also contains the proven active ingredient salicylic acid (BHA, beta-hydroxy-acid). This is a proven agent in creams against blemished skin and acne. The acid can dissolve dead skin cells and have an anti-inflammatory and antimicrobial effect, reducing existing pimples and inflammation under the skin and preventing new blackheads and pimples from clogging pores. Furthermore, salicylic acid can also prevent dandruff. To support the antimicrobial effect of microsilver, the cream also contains zinc, which not only has an antimicrobial effect, but also balances and provides protection. The sage extract contained in Silvercream can soothe irritations and impurities and restore the natural pH balance on the skin. But that's not all, because our cream with microsilver is not only to fight impurities, but also to provide the skin with everything it needs. Therefore, exquisite and proven active ingredients such as squalane, ceramide 3, lipid replenishing, hyaluronic acid and panthenol are included as nourishing components. The cream is characterized by a light, allergen-free fragrance and a pH value of approx. 6.5. For pure, soft and delicate skin! With regular use, success is usually visible after just a few days. Redness and pimples disappear, the complexion is clarified and mattified, oily problem skin is normalized. The sebaceous secretion of the skin is regulated to normal production in case of both over- and under-production, and congestion of sebum and horny cells in the pores is prevented. This means less formation of impurities. CONTENTS AQUA (WATER) - Water - Solvent, moisturizes PENTYLENE GLYCOL -Pentylene glycol - Moisturizes the skin. CETEARYL ALCOHOL - Surfactant - Washing active substance which is mulsion stabilizing and skin caring. Makes the skin supple smooth and soft. CELLULOSE - Cellulose - Reduces / increases viscosity of the product, nourishes the skin and is also well tolerated by the skin. GLYCERYL STEARATE - Surfactant- makes the skin smooth and supple DICAPRYLYL CARBONATE -dicaprylyl carbonate - keeps the skin in good condition and makes it smooth and supple METHYL GLUCOSE SESQUISTEARATE - surfactant - keeps the skin smooth and supple UNDECANE - Undecane - nourishes the skin and keeps it in good condition GLYCERIN - Glycerin- Moisturizes the skin, vegetable ZINC OXIDE - Zinc oxide - anitmicrobial, skin protecting, protects skin against harmful UV radiation CAPRYLIC / CAPRIC TRIGLYCERIDE - Vegetable neutral oil- smoothes the skin, moisturizes the skin TRIDECANE - Fragrance PROPANEDIOL - Solvent - increases or decreases viscosity of the product SQUALANE - Squalane - oil extracted from the plant - prevents the loss of moisture from the skin, has great affinity to the skin and skin lipids and has excellent skin compatibility. SILVER - MicroSilver - MicroSilver BG has an antimicrobial effect on the skin CERAMIDE NP - Ceramide - keeps the skin in good condition SODIUM HYALURONATE - sodium salt of hyaluronic acid - moisturizing, skin nourishing HELIANTHUS ANNUUS (SUNFLOWER) SEED OIL - sunflower oil - skin nourishing, makes the skin smooth and keeps it in a good condition, improves the smell of the product PANTHENOL - Panthenol- Regeneration and renewal of damaged skin, Soothing and anti-inflammatory, Promotes cell growth XANTHAN GUM - Xanthan Gum - Enables the formation of emulsions, increases the viscosity of cosmetic products SALVIA TRILOBA (SAGE) LEAF EXTRACT - Sage - astringent, antimicrobial COCO-CAPRYLATE - Coco-Caprylate- contains (fatty) alcohols from coconut oil as alcoholic components - makes the skin smooth and soft SALICYLIC ACID - salicylic acid - helps remove dead skin cells, prevents dermatitis and alleviates symptoms / counteracts dandruff PARFUM (FRAGRANCE) - fragrance LINALOOL - fragrance LIMONENE - FRAGRANCE fragrance CITRIC ACID - Citric Acid - Reduction of horny skin, blackheads, acne scars, fine wrinkles, widening/deepening of pores TOCOPHEROL - Tocopherol - Tocopherol acts as a radical scavenger, in which it itself becomes an inert radical, since it is mesomerically stabilized. *MicroSilver BG is a registered trademark of Bio-Gate AG
Content: 0.05 Liter (€716.00* / 1 Liter)
AHA Tonic 200 ml - toner with mild fruit acids
AHA Tonic - our effective AHA toner Our AHA Tonic is a unique tonic with mild fruit acids. The restructuring fruit acid tonic is very well tolerated. It supports the skin's natural acid mantle through mild alpha hydroxy acids (AHA), can promote natural exfoliation and thus facilitates the penetration of active ingredients into the skin. Other active ingredients also provide optimal effects on the skin. What is a tonic for? A tonic should be used after every cleansing session. It is as much a part of a balanced facial care routine as the skin care cream itself. But what do you need the tonic for? Not all residues are completely removed during cleansing - so the tonic cleanses the skin again. In addition, the pores are closed so that they can not clog. Toning is therefore the basis for a finely structured and clear complexion. The combination of active ingredients in the AHA tonic This tonic is based in particular on the regenerating properties of fruit acids, or more precisely AHA. AHA stands for alpha-hydroxy-acid. These special acids can not only cleanse the skin, but also support skin regeneration. These AHAs are included in our toner: Glycolic Acid Glycolic acid is a naturally occurring acid (fruit acid). It can be obtained from grapes, grape leaves, rosemary, sugar beets or sugar cane juice. Among other things, the acid can cause the detachment of horny cells. For this purpose, the structure of some proteins that bind the skin cells is changed. A short-term effect is also that the horny layer can be thinned as a result. However, the horny layer is strengthened again quite quickly: glycolic acid can penetrate into the lowest layer of the epidermis. There it ensures that cell division runs at full speed and can thus effectively stimulate the skin renewal process. The synthesis of collagen and elastin can also be stimulated thanks to the boosted skin renewal process. Thus, small wrinkles can be visibly plumped up and reduced. UV-induced pigment spots can also be reduced by regular application of AHA, especially glycolic acid. Especially in combination with niacinamide and vitamin C products, good results are possible here. Tartaric acid Tartaric acid is also an alpha hydroxy acid, albeit a somewhat gentler one than glycolic acid. This is because the molecules of tartaric acid are larger, so it penetrates the skin slowly. Tartaric acid can also dissolve the bond between cells in the stratum corneum, thus thinning them. The active ingredient also supports the regeneration of the skin. Collagen and elastin production can also be stimulated by the active ingredient. Tartaric acid is also a popular active ingredient for acne. Tartaric acid is particularly used for pigment spots such as age spots or acne scars, melasma and skin discoloration, as it can have a skin-lightening effect and make the skin glow. Thus, AHA tonic can contribute to more even and fresh skin. Malic acid Malic acid contained in AHA tonic is another fruit acid. As the name implies, natural fruit acid is mostly derived from apples. Malic acid also has a horn-dissolving effect. Like the other two active ingredients, it can thereby unclog pores and prevent blemishes. It can moisturize the skin and boost cell metabolism, which can lead to fresher, younger-looking skin. Triple AHA Power The AHA acids combination contained can ensure that the skin is thoroughly cleansed. In addition, AHA acid can lead to a reduction in keratinized skin, pimples, blackheads, acne scars and wrinkles. Radiance also benefits from a fruit acid tonic: fine pores and a radiantly fresh complexion! Anti-aging tonic The white tea contained in the AHA tonic is an anti-aging ingredient that can counteract wrinkles. White tea is harvested from the same buds as green tea, but is far more complex to process. White tea also contains caffeine and additional large amounts of iron, calcium, potassium, fluoride, sodium and zinc. Additionally, white tea contains three times as many catechins as green tea! This makes white tea an extra powerful antioxidant. It can neutralize free radicals that can age the skin faster. White tea can also have a moisturizing effect in our AHA Tonic. This effect is supported by the sorbitol it contains. It nourishes the skin and also moisturizes. This is how you prevent skin aging naturally! Ingredients (click for more information)AQUA (WATER) PROPYLENE GLYCOL GLYCOLIC ACID SORBITOLCAMELLIA SINENSIS LEAF EXTRACTMALIC ACID CITRIC ACID TETRASODIUM GLUTAMATE DIACETATE PHENOXYETHANOL TARTARIC ACID
Content: 0.2 Liter (€124.00* / 1 Liter)
Fruit Acid Peeling 100 ml fruit acid peeling with BHA
BHA, PHA & AHA Fruit Acid Peeling: Fruit Acid Peeling Our unique high-dose BHA, PHA & AHA Fruit Acid Peeling contains 3rd generation acids in addition to various classic acids. This outstanding combination of active ingredients ensures that the peeling can achieve excellent results on your skin. Not only are the pores cleansed and refined, but the skin can also look smoother, more even and younger. Fruit acid peels can also have a positive effect on blemishes and other skin problems such as couperose. BHA, PHA & AHA fruit acid peel: The active ingredients Mandelic acid is a classic alpha hydroxy acid (AHA) obtained by hydrolysis of bitter almond extract. Unlike glycolic acid, mandelic acid is very gentle and has much larger molecules, which allows it to penetrate the skin more slowly and evenly, making mandelic acid very well tolerated. Thanks to mandelic acid, fruit acid peeling can lead to a reduction of wrinkles, acne scars and pigmentation spots, as well as irritation. Lactic acid is also an alpha hydroxy acid (AHA) that is very gentle. The acid is also naturally a component of the skin. There it controls the cornification process of the epidermis and stabilizes the acid mantle. Lactic acid can keep the skin moist. Furthermore, lactic acid can dissolve cornifications as well as blackheads from the cells. Therefore, impurities, pimples and acne as well as cornifications can be reduced. Important active ingredients of the fruit acid peeling: BHA & PHA Lactobionic acid is a poly-hydroxy acid (PHA). The acid is an outstanding antioxidant that is moisturizing to boot. Thanks to it, fruit acid peeling has a positive effect on the synthesis of collagen and elastin. As a result, the basic structure of the skin can be preserved. As a result, the skin can appear plumper and firmer. Lactobionic acid can also strengthen the lipid barrier of the skin, which can help retain moisture longer. Salicylic acid is an important ingredient in fruit acid peels. It is a beta hydroxy acid (BHA). It can help gently loosen dead cells from pores and can actively contribute to cleaner skin. In addition, salicylic acid in fruit acid peel has anti-inflammatory and antimicrobial effects. This can reduce germ colonization on the skin. The result is cleaner, finer and more even skin. Other active ingredients of the fruit acid peeling Shea butter is an excellent active ingredient for skin care. It is best suited for dry, neurodermitic and damaged skin. The active ingredient can have antioxidant, refatting and soothing effects. Shea Butter can regulate the moisture balance of the skin, contributing to soft and smooth skin. Squalane, which is extracted from Oilven, is also an active ingredient that is great for dry and damaged skin. Squalane is part of the skin's natural hydro-lipid film, where it sometimes acts as a free radical scavenger. Thus, the active ingredient ensures that the cells are more protected. Furthermore, squalane moisturizes and can smooth wrinkles. The active ingredient gives the BHA, PHA, AHA fruit acid peeling nourishing properties, which can provide smoother, rosier and softer skin. Ceramides are also a natural component of the skin. They serve primarily to protect the skin barrier. Ceramides can also have positive effects in skin care. They can moisturize and smooth the skin. Ceramides can support the regeneration of the skin, as they can have a cell-renewing effect. Capric tri-glycerides are another active ingredient in fruit acid peels. The vegetable neutral oil can have a lipid-replenishing effect and is also quickly absorbed. The skin can be supplied with valuable lipids and feel smoother overall. The glycerin contained can moisturize the skin and bind it. Thus, glycerin can provide plumping of wrinkles. In addition, the active ingredient can noticeably improve the elasticity of the skin. The effect of a fruit acid peeling on the skin in summary:- removes dead skin cells and at the same time stimulates skin renewal - refines impurities and pores - reduces scars, pigment, age and sun spots - gradually and continuously reduces wrinkles and fine lines - improves skin texture and its luminosity - soothes irritations and irritation - reduces the redness of couperose and rosacea - provides a well-groomed and smooth complexion - supports skin recovery after laser treatment - with long-term use, collagen formation can be stimulated Accessories for fruit acid peeling - the AHA Neutralizer The included AHA Neutralizer serves to regulate the pH value after the application of the fruit acid peeling. In addition, the neutralizer contains panthenol. The active ingredient can soothe the skin after application, moisturize and effectively promote skin regeneration.Ingredients (click for more information) FRUIT ACID PEELING: AQUA (WATER)ETHYLHEXYL ISONONANOATE SODIUM HYDROXIDE POTASSIUM CETYL PHOSPHATE SQUALANE SALICYLIC ACID LACTICACID PENTYLENE GLYCOL HYDROGENATED PALM GLYCERIDES LACTOBIONICACIDMANDELIC ACIDBUTYROSPERMUM PARKII BUTTER (SHEA BUTTER)GLYCERINCERAMIDE NPXANTHAN GUMHYDROXYETHYLCELLULOSEHYDROGENATED PHOSPHATIDYLCHOLINEHYDROXYPROPYL GUAR HYDROXYPROPYLTRIMONIUM CHLORIDE AHA NEUTRALIZER: AQUA (WATER)PANTHENOLPROPANEDIOLXANTHANGUMCAPRYLHYDROXAMIC ACIDCITRICACIDTETRASODIUMGLUTAMATE DIACETATESODIUM HYDROXIDE
Content: 0.15 Liter (€265.33* / 1 Liter)
Wissenswertes
---
Entdecken Sie die Welt der Schönheit und Pflege in unserem Magazin und in unserem Wirkstofflexikon! In unserem Magazin teilen wir regelmäßig nützliche Tipps, Trends und Empfehlungen rund um Hautpflege, Make-up und mehr. In unserem Wirkstofflexikon können Sie sich über die verschiedenen Inhaltsstoffe in unseren Produkten informieren und herausfinden, welche für Ihre Haut am besten geeignet sind.
Deal des Monats
---
Wir freuen uns, Ihnen jeden Monat einen besonderen Deal in unserem Online-Shop anbieten zu können! Unser Deal des Monats bietet eine hervorragende Möglichkeit, hochwertige Produkte zu reduzierten Preisen zu erwerben. Wenn Sie regelmäßig unseren Online-Shop besuchen, verpassen Sie keines unserer tollen Angebote mehr. Seien Sie schnell und sichern Sie sich unser besonderes Angebot, bevor es vergriffen ist!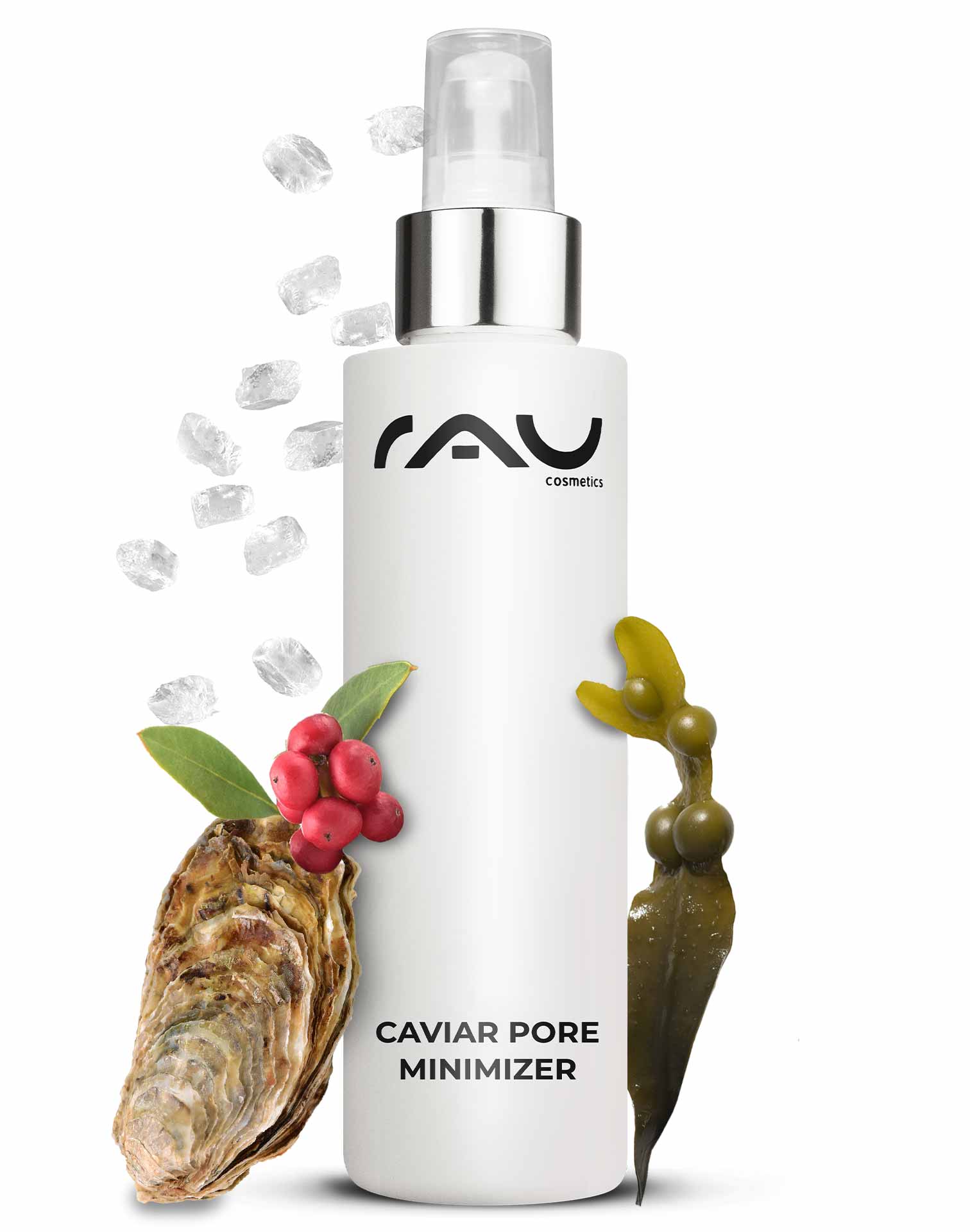 Porenverkleinderndes Serum
€54.80*
Content:
0.1 Liter
(€548.00* / 1 Liter)
Available, delivery time: 1-3 days
Werden Sie ein Teil unserer Community!
---
Folgen Sie uns auf Facebook, Twitter, Instagram und anderen Plattformen, um Teil unserer Community zu werden und von exklusiven Angeboten und Aktionen zu profitieren. Sie können sich auch an Diskussionen beteiligen, Fragen stellen und Feedback geben. Folgen Sie uns noch heute!