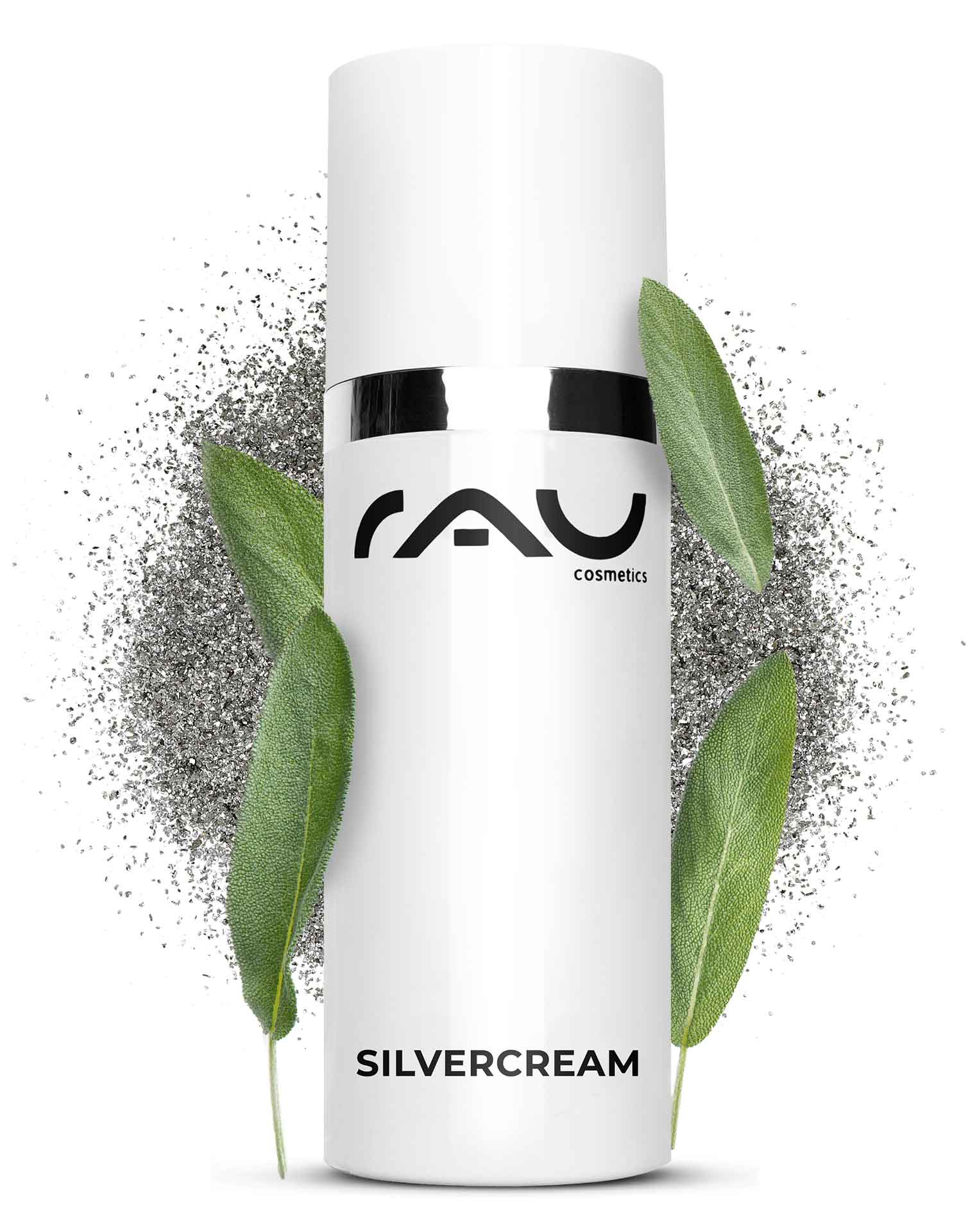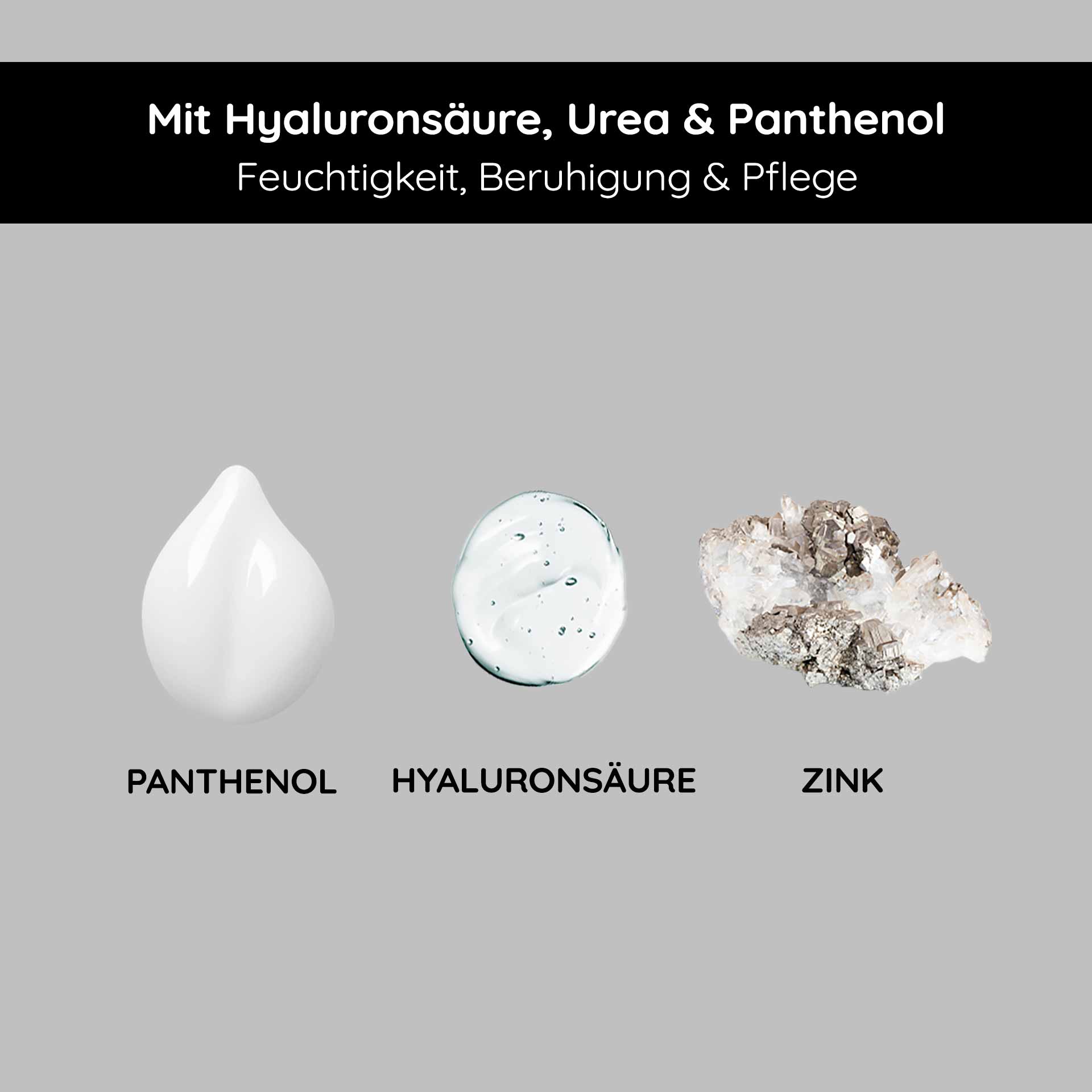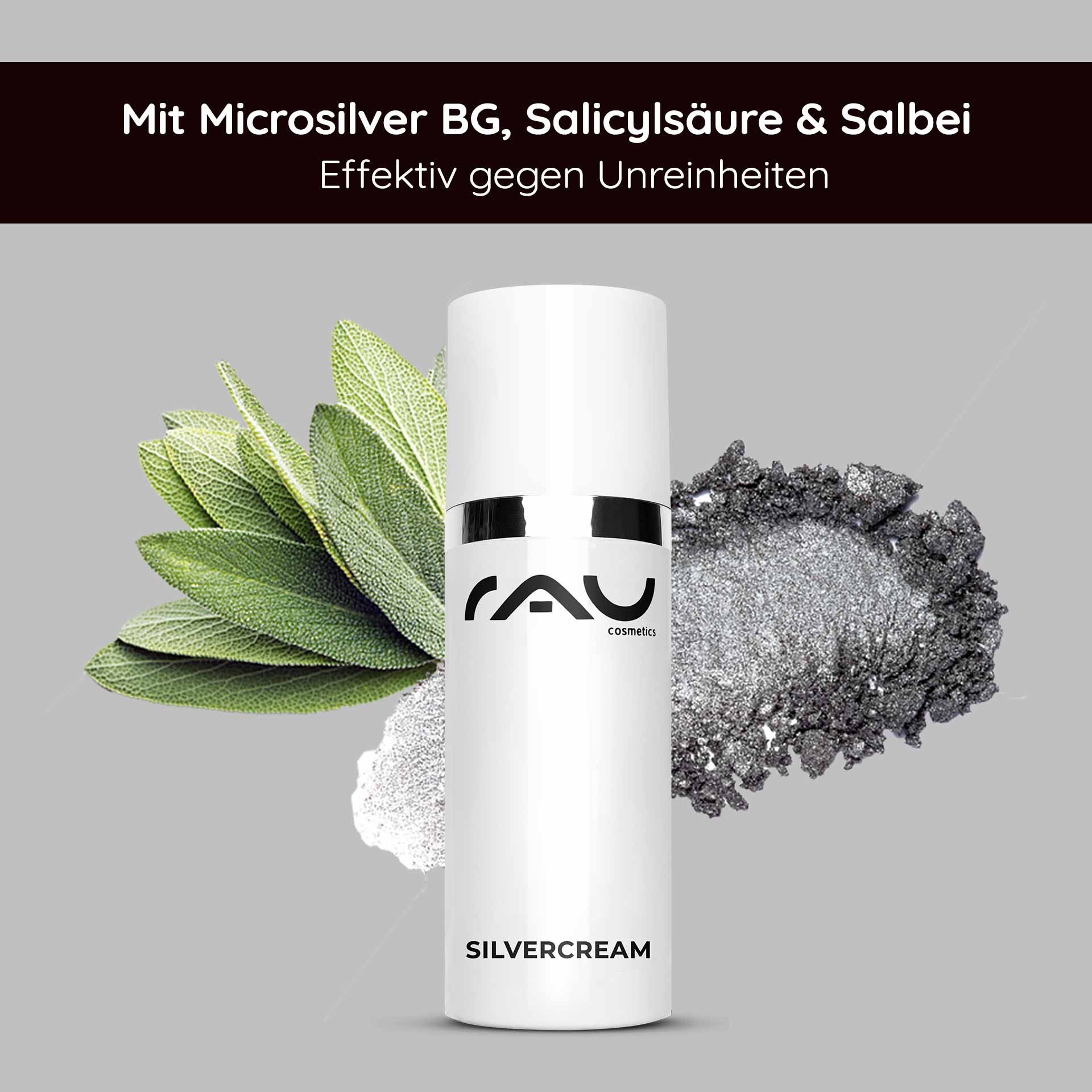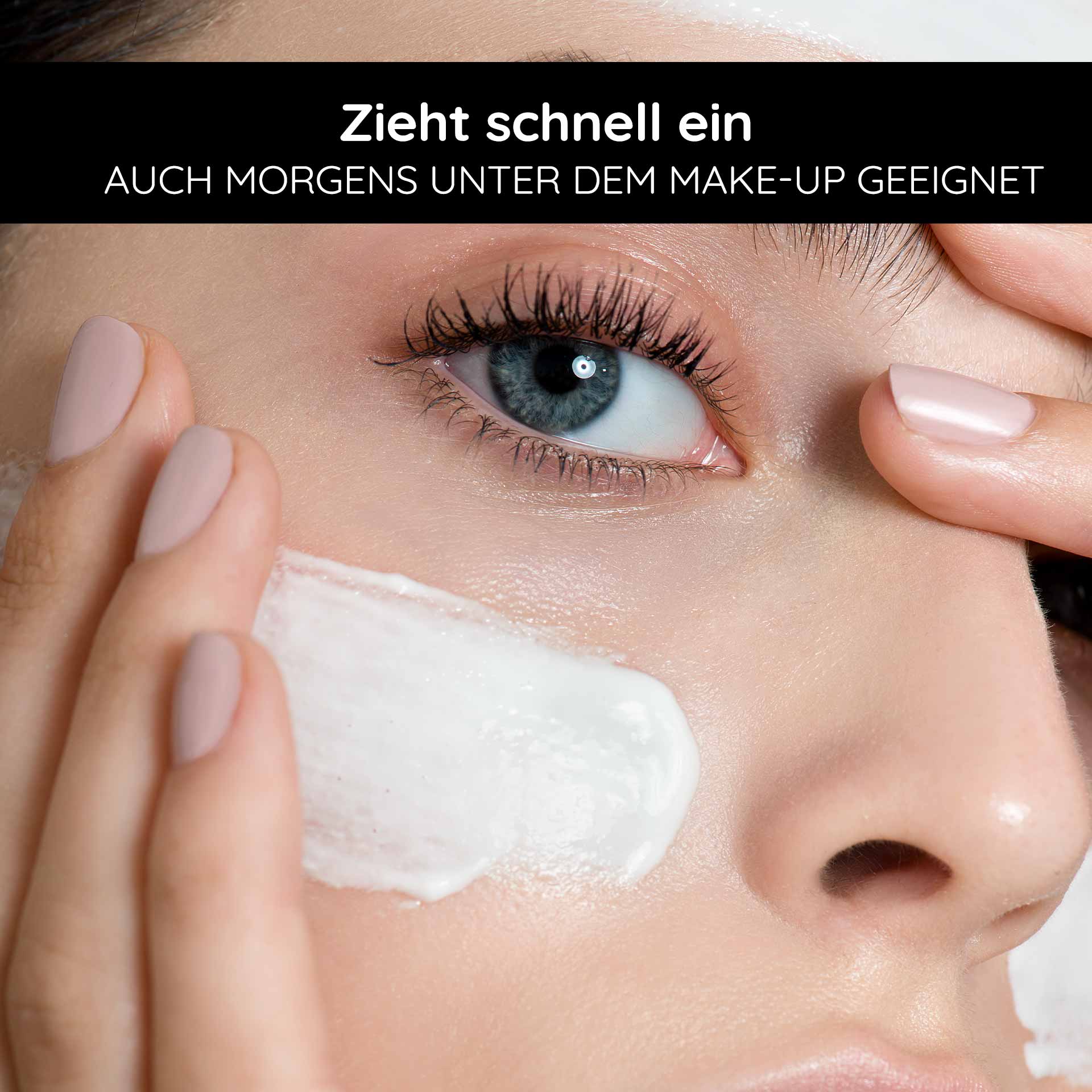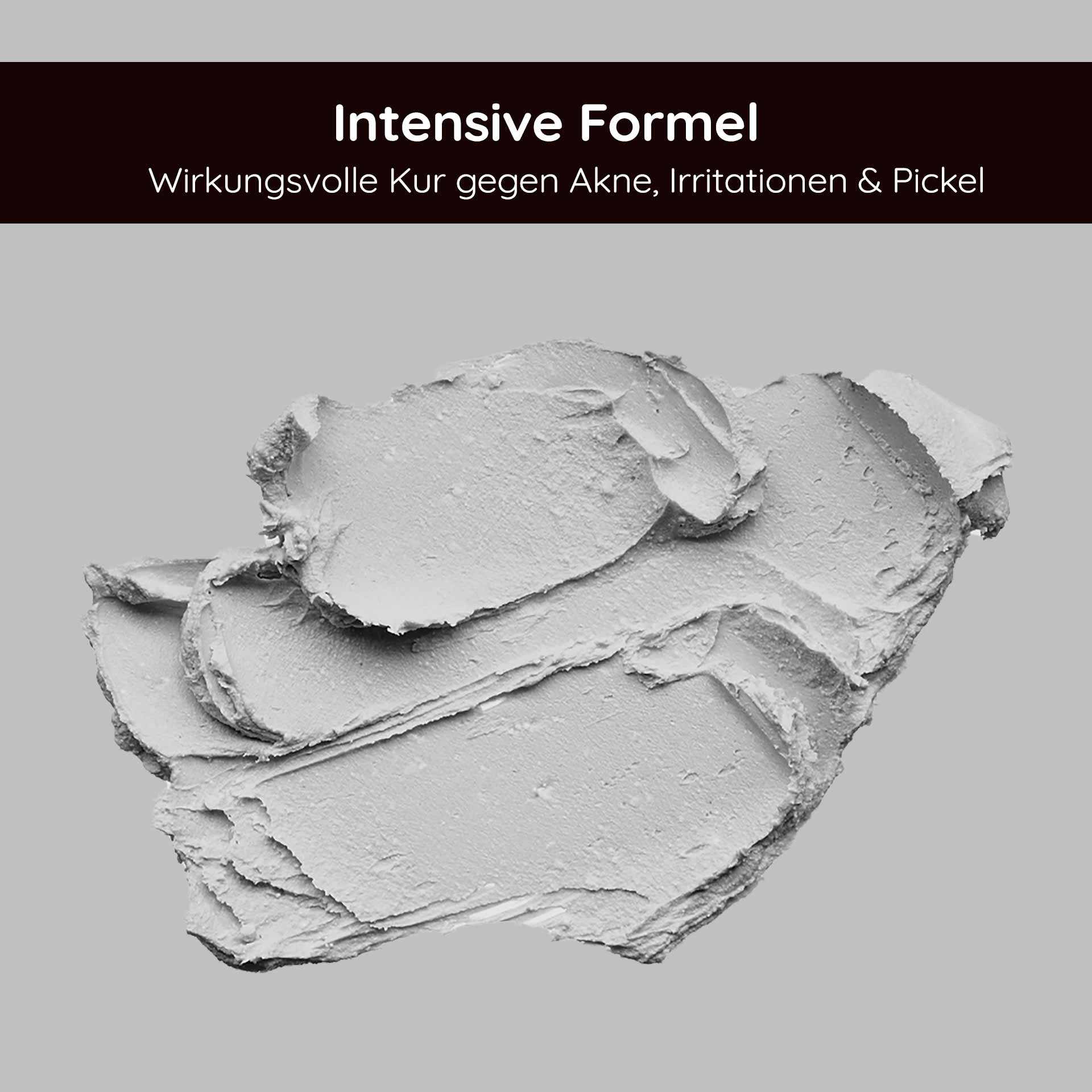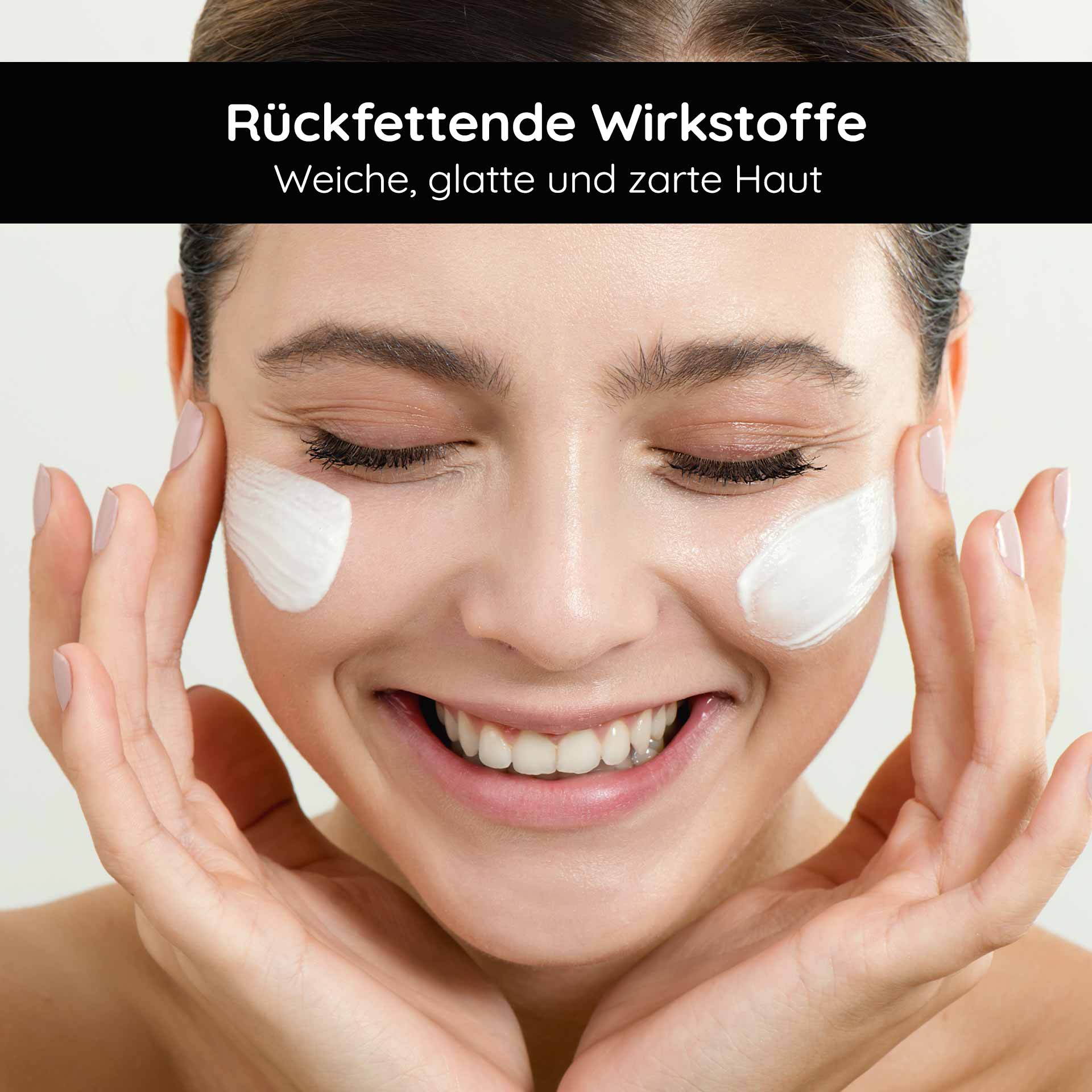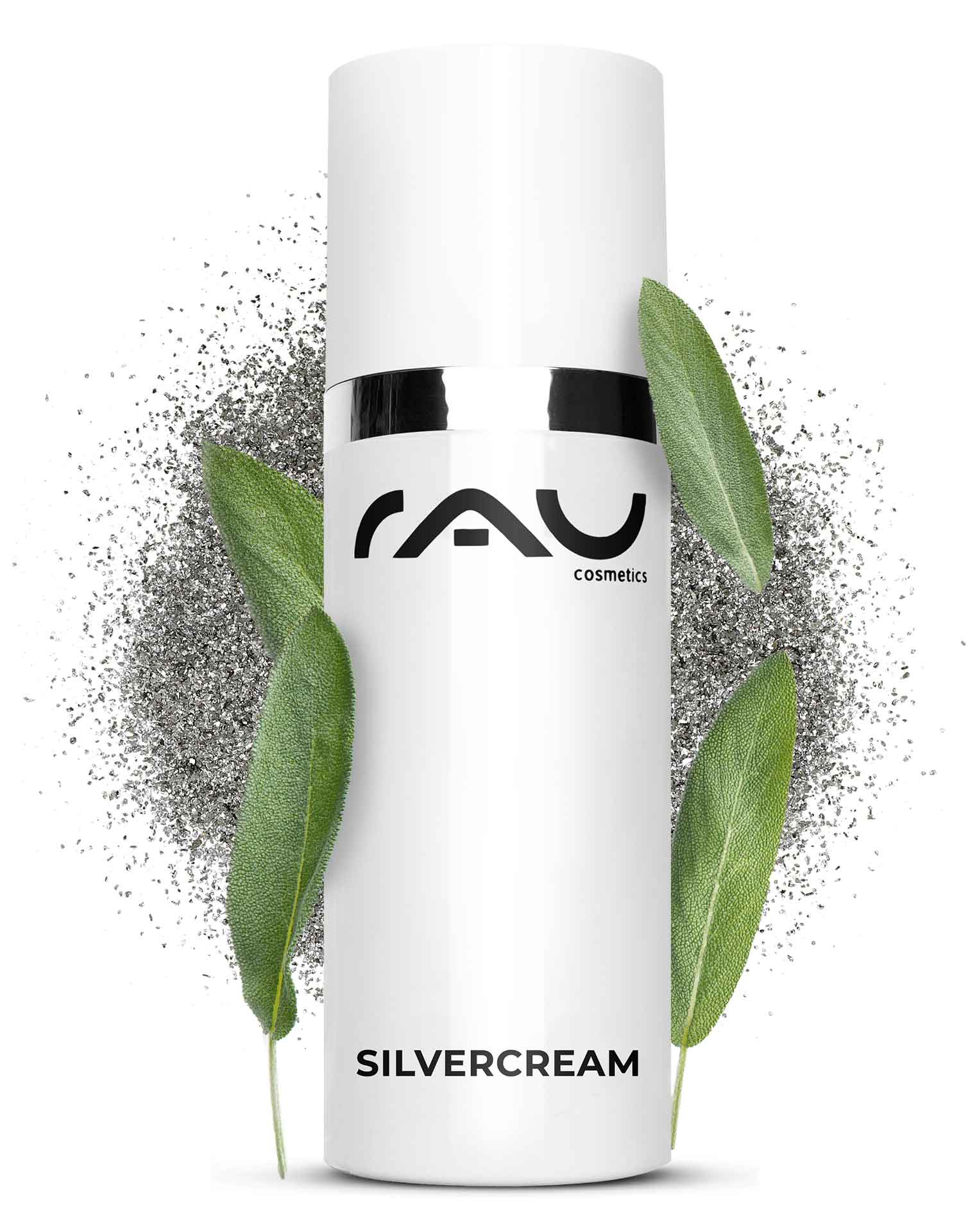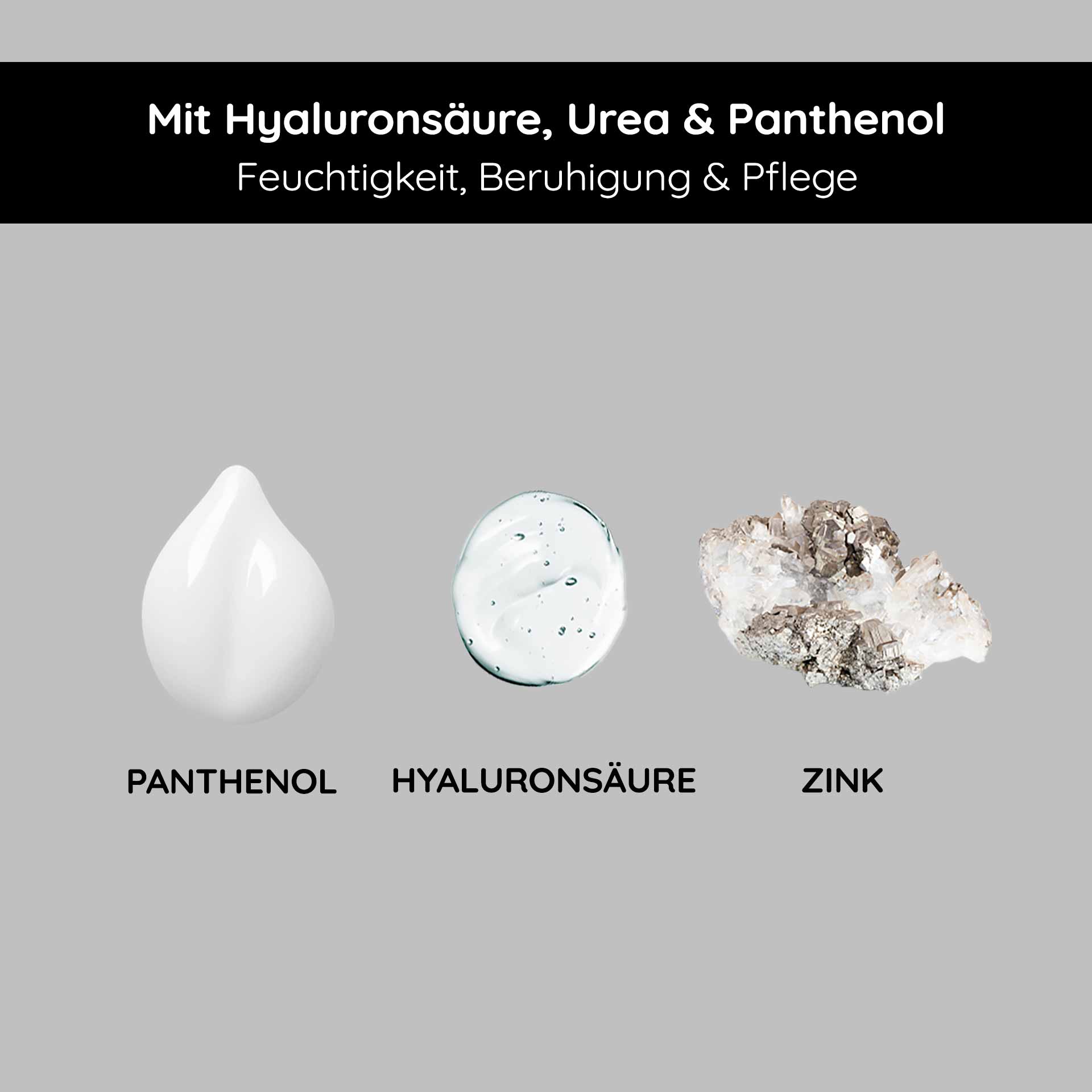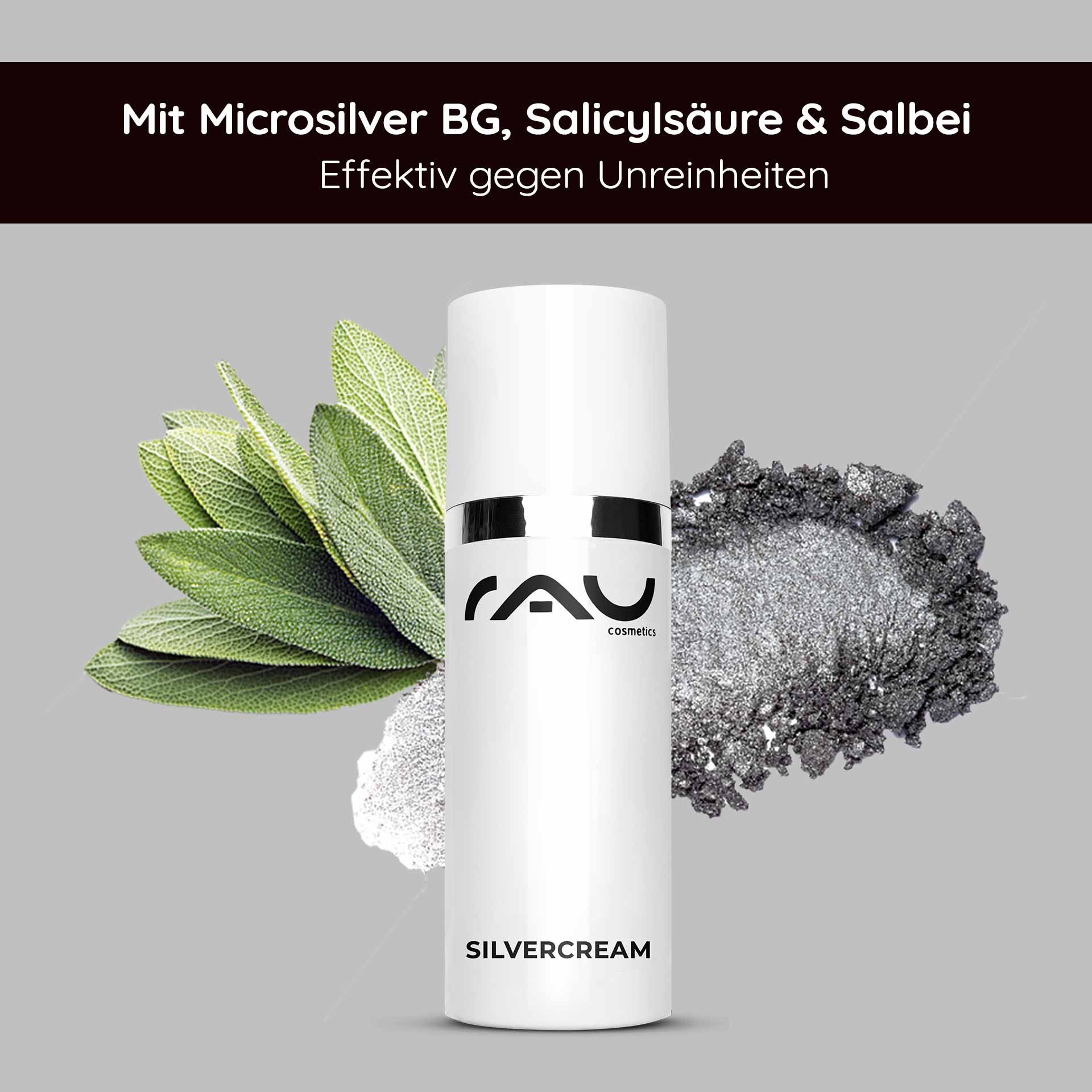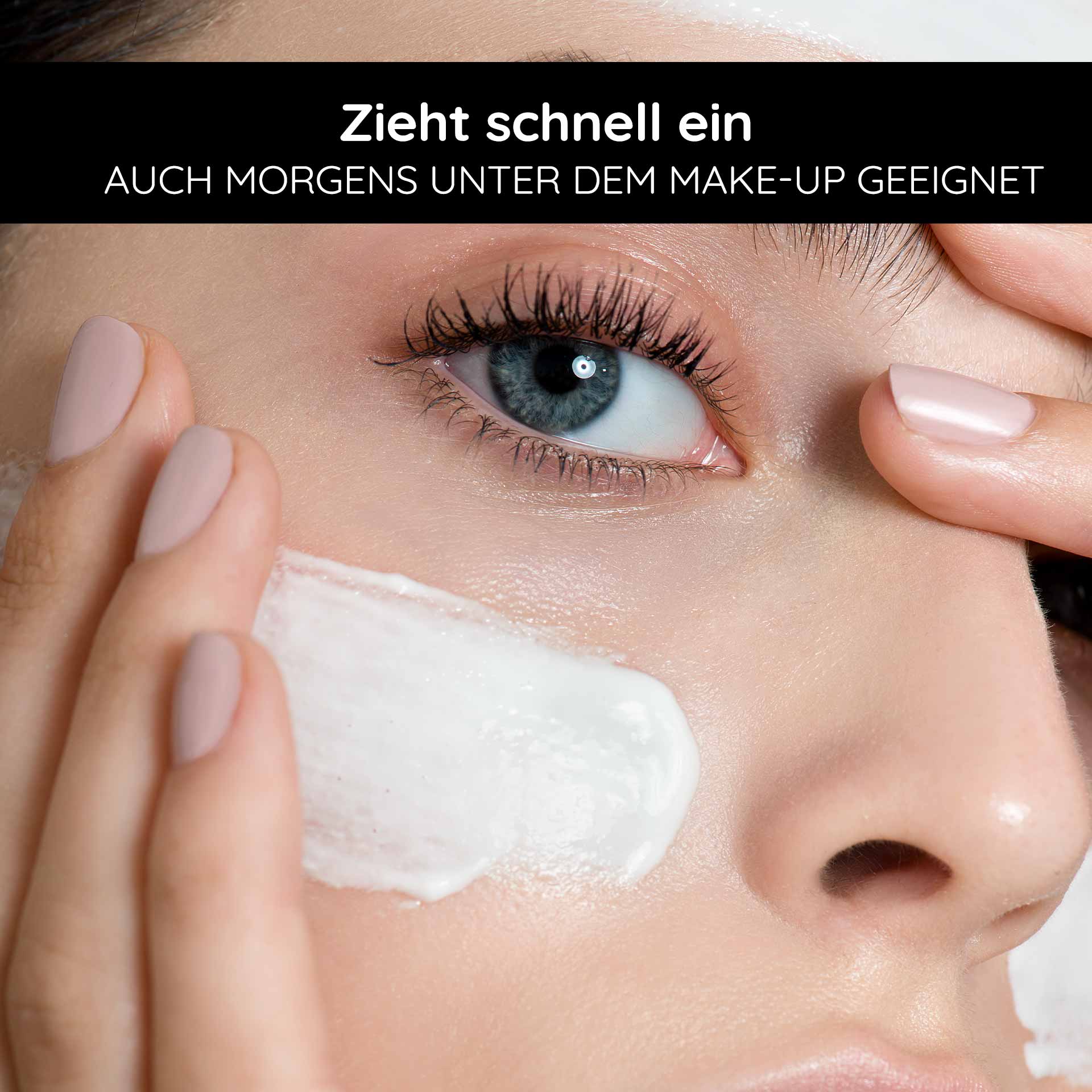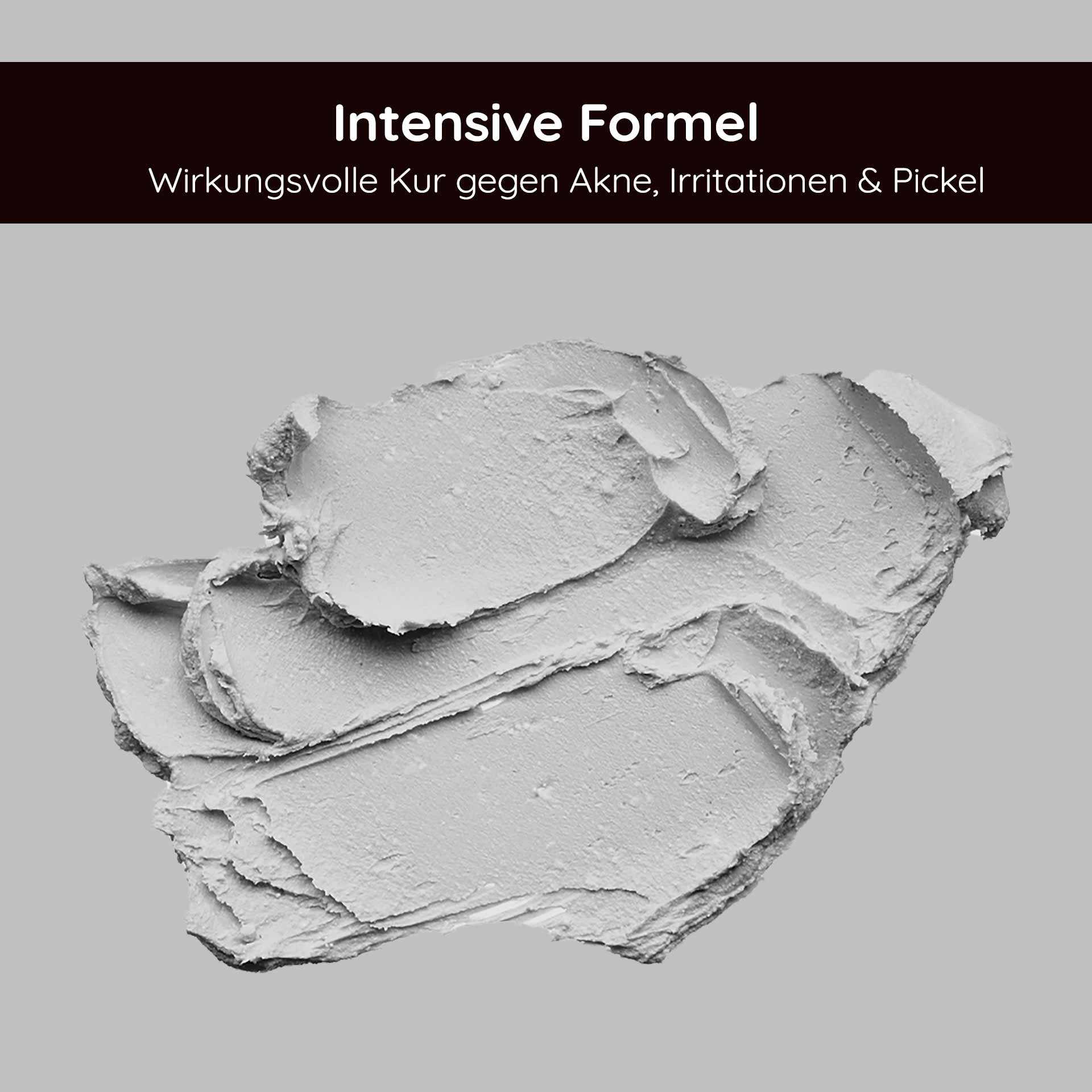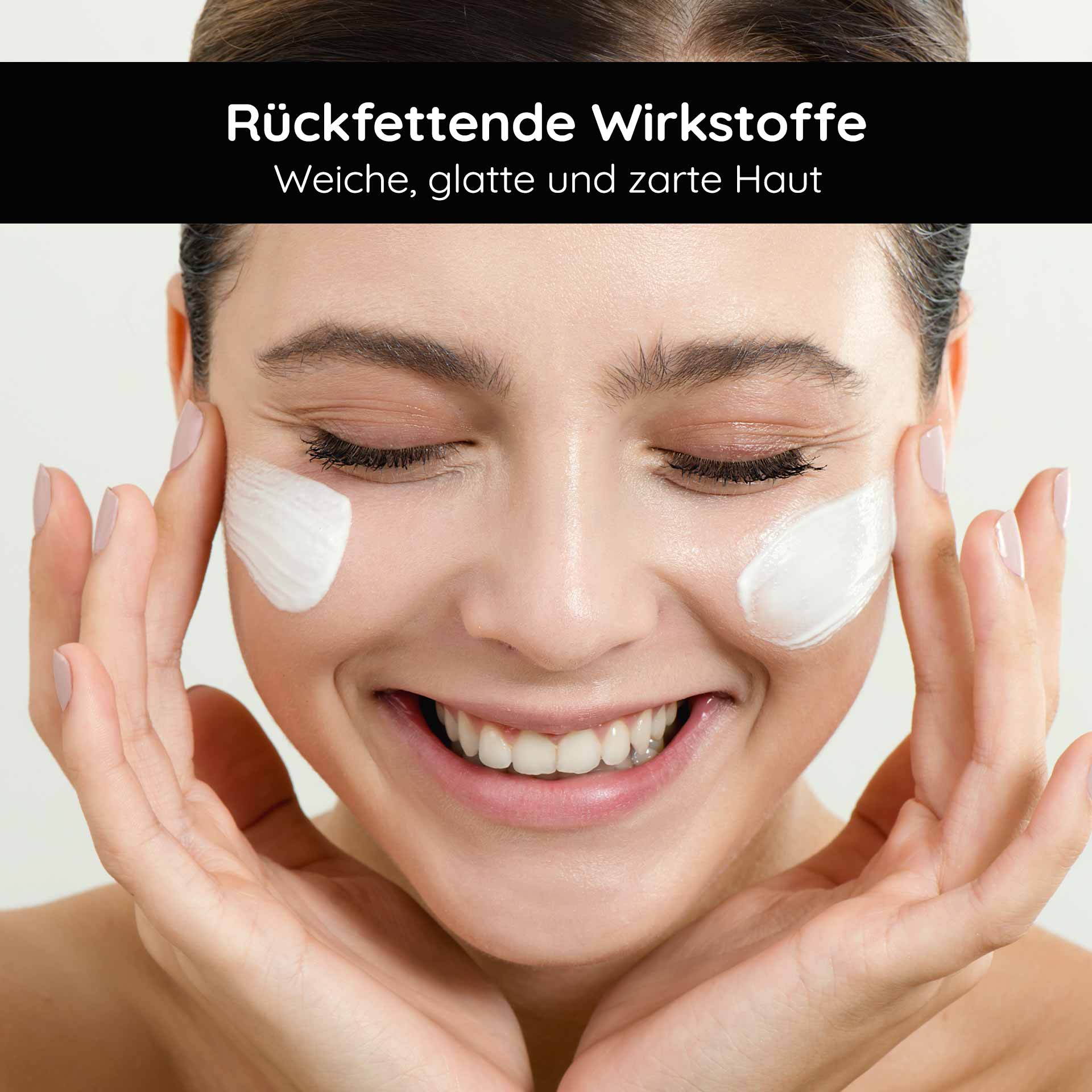 Silvercream 50 ml cream against pimples with impurities for men and women
€35.80*
Content:
0.05 Liter
(€716.00* / 1 Liter)
Available, delivery time: 1-3 days
Product number:
A1301-10275
Manufacturer:
RAU Cosmetics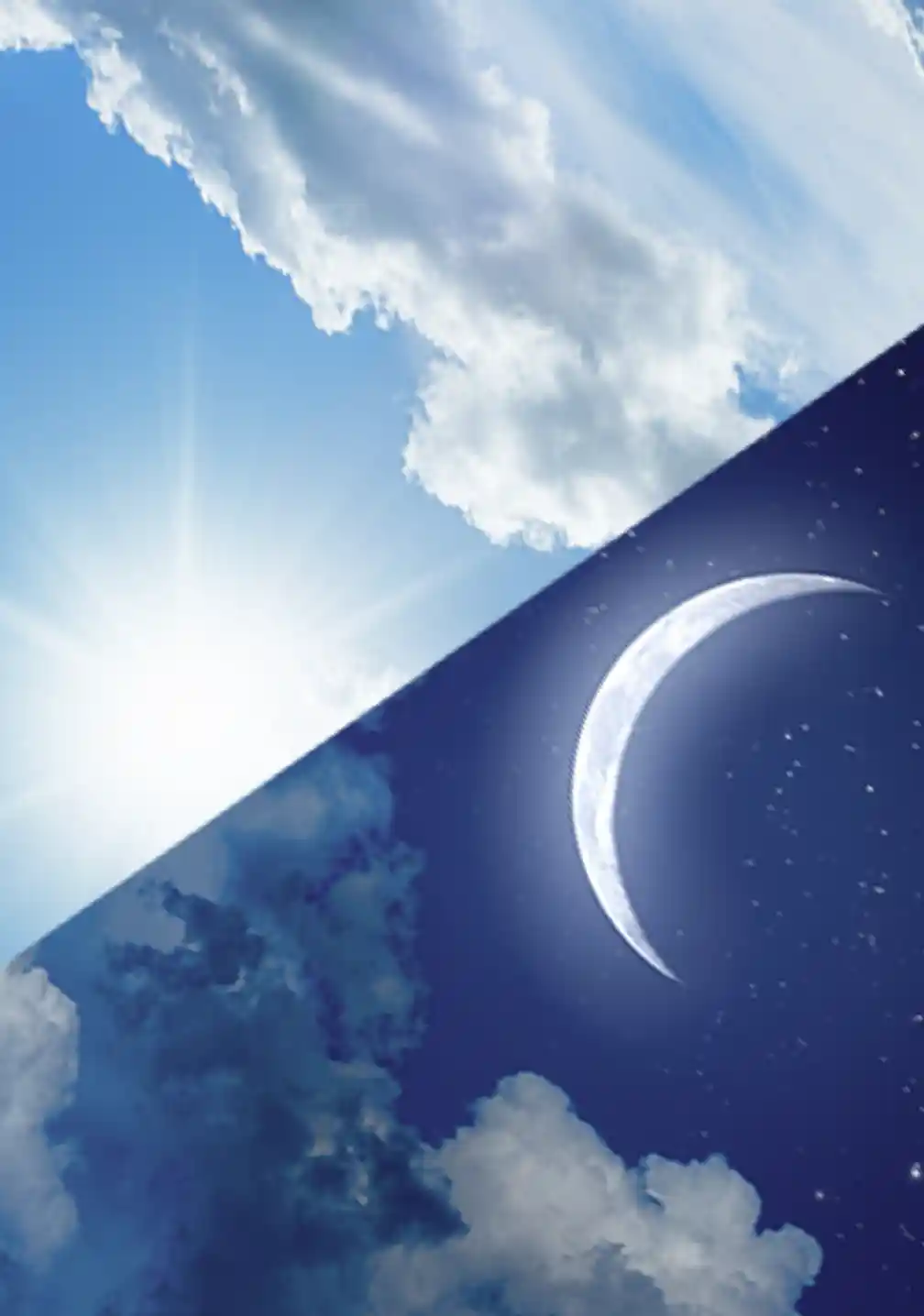 Tageszeit
Die Creme können Sie sowohl morgens als auch abends verwenden.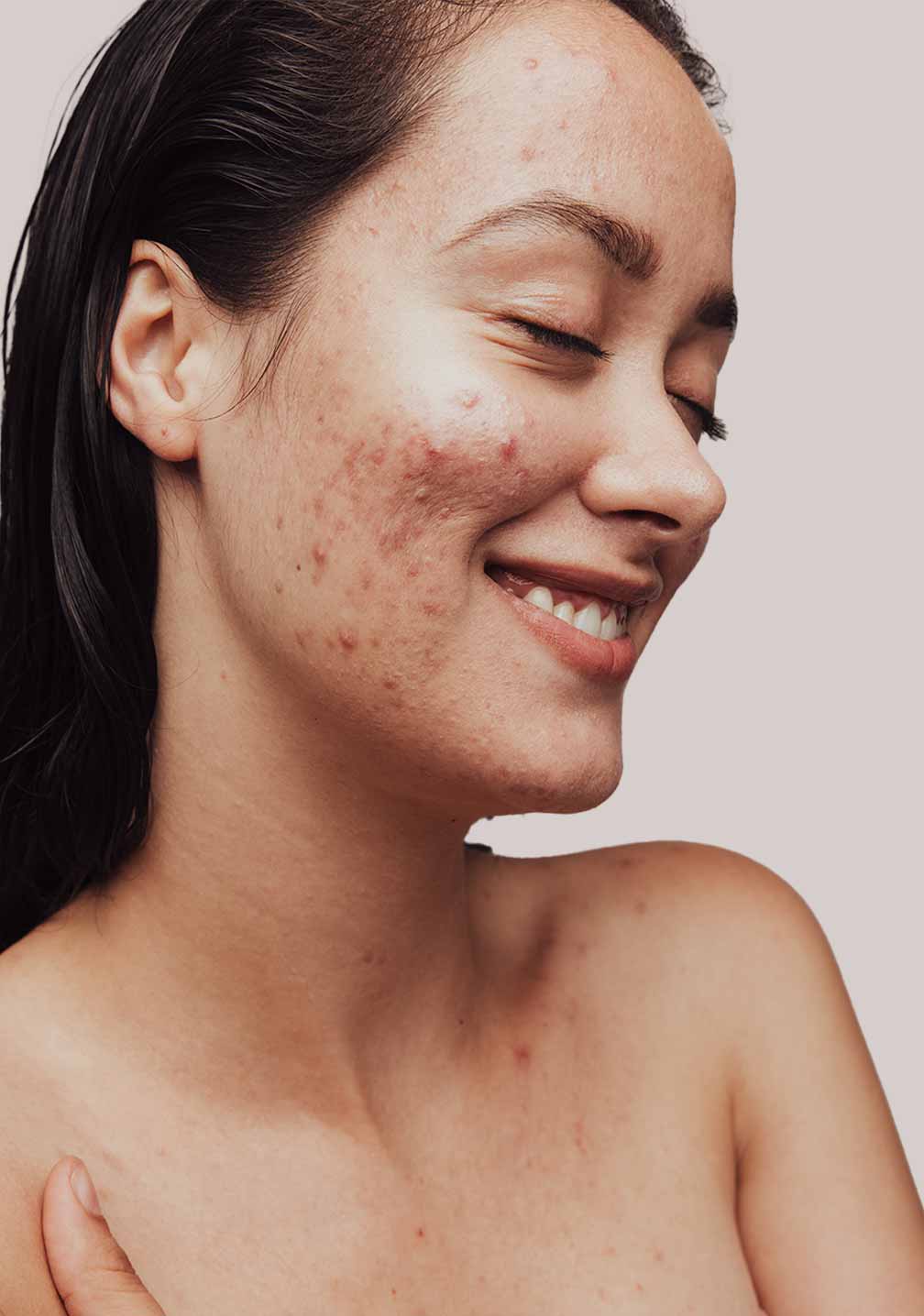 Hauttyp
unreine Haut
Neurodermitis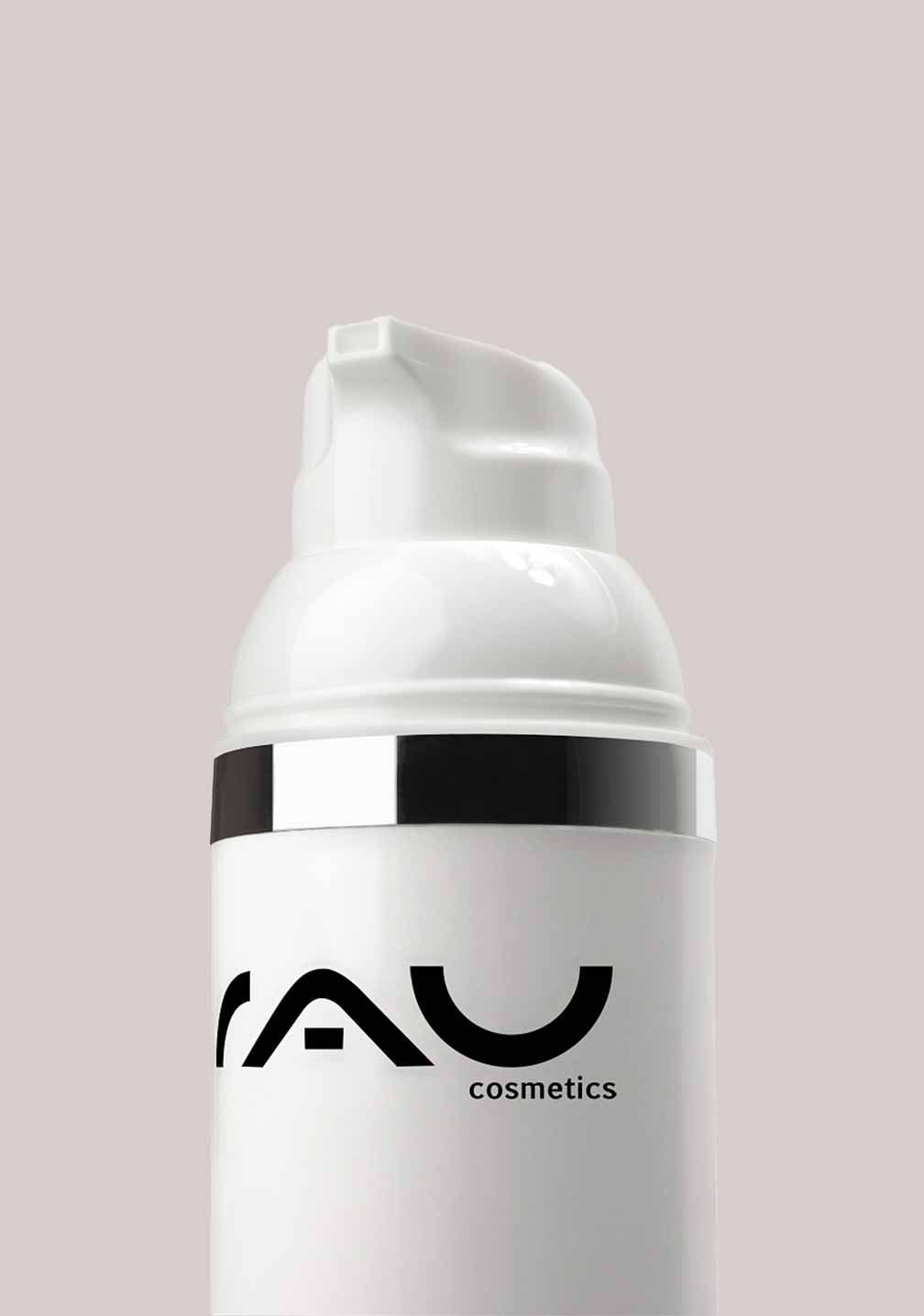 Praktischer Spender
Durch den praktischen Airless-Spender können Sie die Creme richtig dosieren.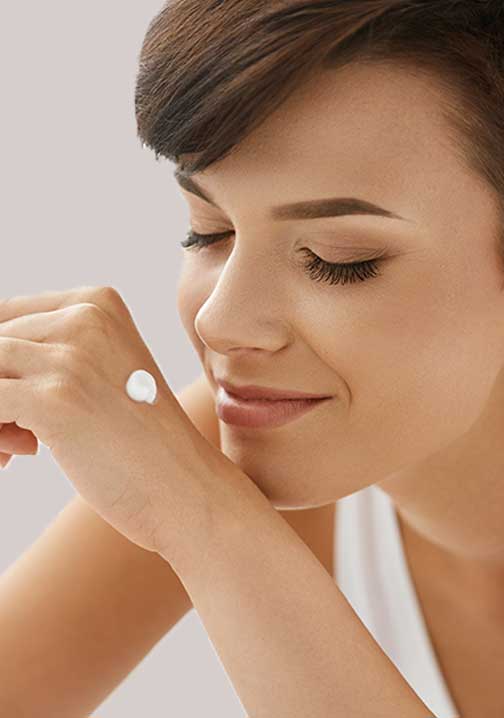 Geruch
Die Creme hat einen süßen Duft.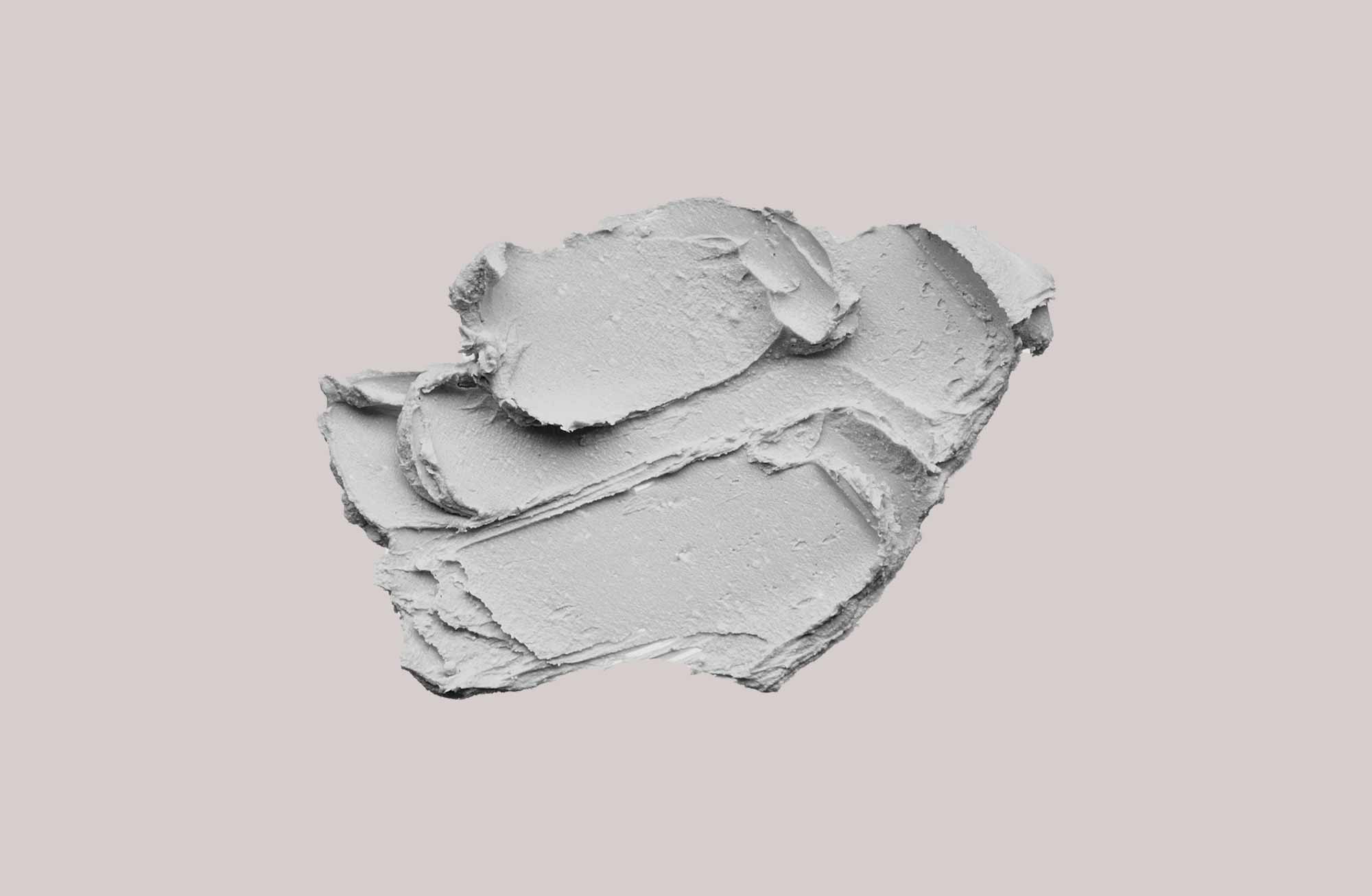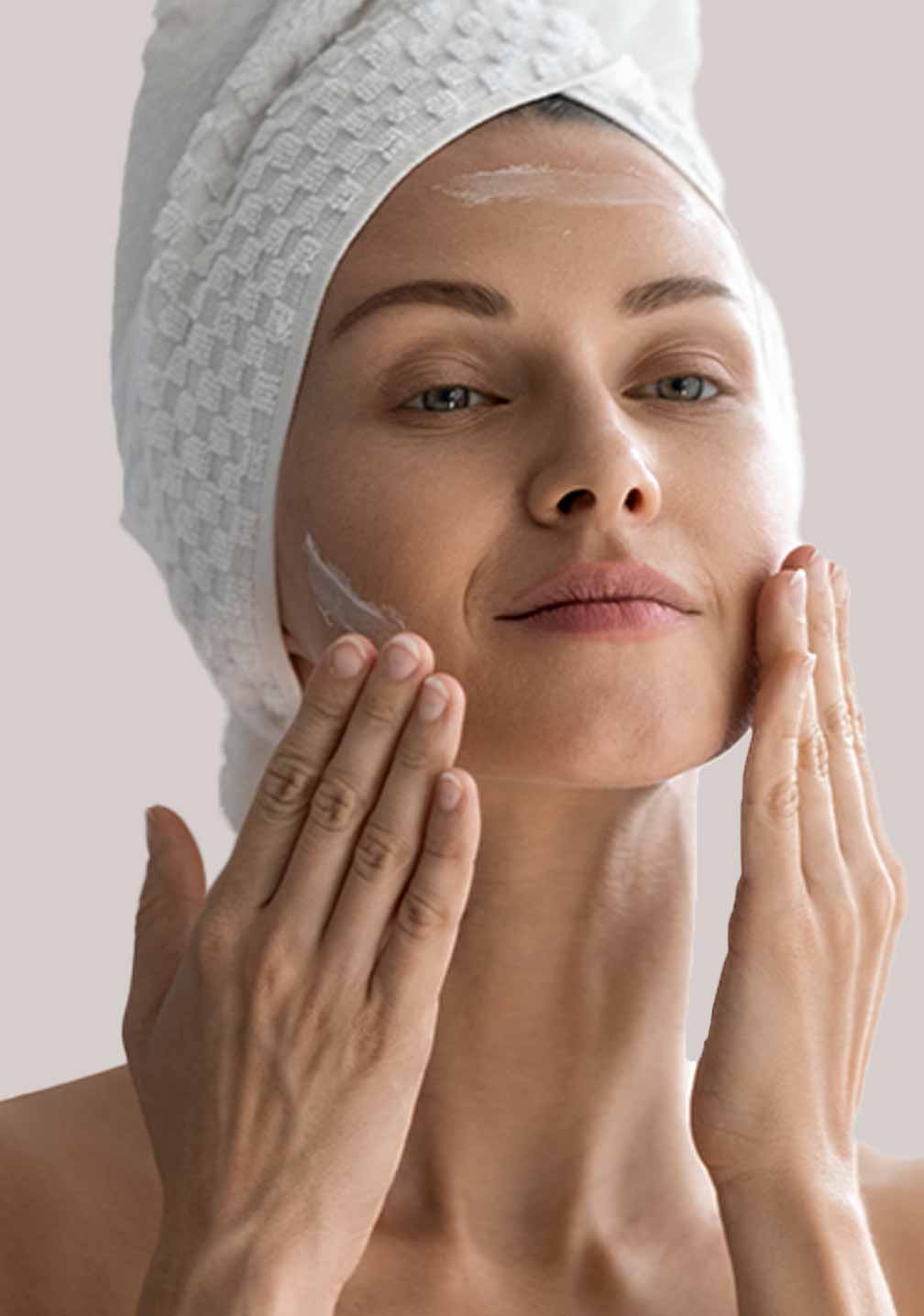 Anwendung
Tragen Sie die Silvercream auf und massieren Sie sie leicht ein. Bei unreiner und entzündlicher Haut in den ersten 4-6 Wochen morgens und abends auf die gereinigte Haut auftragen, anschließend nach Bedarf nur noch abends verwenden. Bei Neurodermitis und Akne als Tages- und Nachtcreme verwenden.
Product information "Silvercream 50 ml cream against pimples with impurities for men and women"
Silvercream 50 ml

✔S pecial cream for impure skin and acne.
✔ has a calming, soothing & anti-inflammatory effect
✔ also suitable for neurodermatitis

✔ antimicrobial effect due to MicroSilver BG
✔ developed & produced in Germany
Skin type

The face cream is particularly suitable for impure skin & neurodermatitis.
Application
Apply the silver cream and massage it in gently. For impure and inflamed skin, apply to cleansed skin in the morning and evening for the first 4-6 weeks, then use only in the evening as needed. Use as a day and night cream for atopic dermatitis and acne. Additionally against impure skin: Use the Silver Face Mask or the Mineral Mask 1-2 times a week.
CAN
- reduce redness and pimples
- clarify and mattify the complexion
- normalize oily problem skin
- regulate the sebaceous secretion of the skin
- relieve itching
- soothe the skin
Hazard statements

Not for children under 3 years of age.
Avoid contact with eyes.
Our Silvercream from the Silver series is the special cream for impure skin, pimples, acne, blackheads, dermatitis and neurodermatitis. Thanks to the main active ingredient microsilver (Biogate), Silvercream can be the special cure for problem skin. It can have a calming, soothing, anti-itching & anti-inflammatory effect.
The active ingredients of the microsilver cream:
The main active ingredient is microsilver. The microsilver BG used here is ultra-fine particles of elemental silver that can create an antimicrobial effect on the skin and neutralize bacteria and fungi directly on the skin surface, even in small concentrations, thanks to the metallic silver ions. This reduces the risk of impurities with the silver cream. As a certified natural product, Microsilver is very well tolerated and is also suitable for sensitive skin. It also contains the proven active ingredient salicylic acid (BHA, beta-hydroxy-acid). This is a proven agent in creams against blemished skin and acne. The acid can dissolve dead skin cells and have an anti-inflammatory and antimicrobial effect, reducing existing pimples and inflammation under the skin and preventing new blackheads and pimples from clogging pores. Furthermore, salicylic acid can also prevent dandruff. To support the antimicrobial effect of microsilver, the cream also contains zinc, which not only has an antimicrobial effect, but also balances and provides protection. The sage extract contained in Silvercream can soothe irritations and impurities and restore the natural pH balance on the skin. But that's not all, because our cream with microsilver is not only to fight impurities, but also to provide the skin with everything it needs. Therefore, exquisite and proven active ingredients such as squalane, ceramide 3, lipid replenishing, hyaluronic acid and panthenol are included as nourishing components. The cream is characterized by a light, allergen-free fragrance and a pH value of approx. 6.5. For pure, soft and delicate skin! With regular use, success is usually visible after just a few days. Redness and pimples disappear, the complexion is clarified and mattified, oily problem skin is normalized. The sebaceous secretion of the skin is regulated to normal production in case of both over- and under-production, and congestion of sebum and horny cells in the pores is prevented. This means less formation of impurities.
CONTENTS
AQUA (WATER) - Water - Solvent, moisturizes
PENTYLENE GLYCOL -Pentylene glycol - Moisturizes the skin.
CETEARYL ALCOHOL - Surfactant - Washing active substance which is mulsion stabilizing and skin caring. Makes the skin supple smooth and soft.
CELLULOSE - Cellulose - Reduces / increases viscosity of the product, nourishes the skin and is also well tolerated by the skin.
GLYCERYL STEARATE - Surfactant- makes the skin smooth and supple
DICAPRYLYL CARBONATE -dicaprylyl carbonate - keeps the skin in good condition and makes it smooth and supple
METHYL GLUCOSE SESQUISTEARATE - surfactant - keeps the skin smooth and supple
UNDECANE - Undecane - nourishes the skin and keeps it in good condition
GLYCERIN - Glycerin- Moisturizes the skin, vegetable
ZINC OXIDE - Zinc oxide - anitmicrobial, skin protecting, protects skin against harmful UV radiation
CAPRYLIC / CAPRIC TRIGLYCERIDE - Vegetable neutral oil- smoothes the skin, moisturizes the skin
TRIDECANE - Fragrance
PROPANEDIOL - Solvent - increases or decreases viscosity of the product
SQUALANE - Squalane - oil extracted from the plant - prevents the loss of moisture from the skin, has great affinity to the skin and skin lipids and has excellent skin compatibility.
SILVER - MicroSilver - MicroSilver BG has an antimicrobial effect on the skin
CERAMIDE NP - Ceramide - keeps the skin in good condition
SODIUM HYALURONATE - sodium salt of hyaluronic acid - moisturizing, skin nourishing
HELIANTHUS ANNUUS (SUNFLOWER) SEED OIL - sunflower oil - skin nourishing, makes the skin smooth and keeps it in a good condition, improves the smell of the product
PANTHENOL - Panthenol- Regeneration and renewal of damaged skin, Soothing and anti-inflammatory, Promotes cell growth
XANTHAN GUM - Xanthan Gum - Enables the formation of emulsions, increases the viscosity of cosmetic products
SALVIA TRILOBA (SAGE) LEAF EXTRACT - Sage - astringent, antimicrobial
COCO-CAPRYLATE - Coco-Caprylate- contains (fatty) alcohols from coconut oil as alcoholic components - makes the skin smooth and soft
SALICYLIC ACID - salicylic acid - helps remove dead skin cells, prevents dermatitis and alleviates symptoms / counteracts dandruff
PARFUM (FRAGRANCE) - fragrance
LINALOOL - fragrance
LIMONENE - FRAGRANCE fragrance
CITRIC ACID - Citric Acid - Reduction of horny skin, blackheads, acne scars, fine wrinkles, widening/deepening of pores
TOCOPHEROL - Tocopherol - Tocopherol acts as a radical scavenger, in which it itself becomes an inert radical, since it is mesomerically stabilized.
*MicroSilver BG is a registered trademark of Bio-Gate AG
Hautbedürfnis:

Purity

, Radiance

, Redness

Hauttyp:

Impure Skin

, Sensitive Skin

Inhalt:

50 ml

Produkt-Typ:

Face Cream

Sonstige Eigenschaften:

vegan

Textur:

Cream

Wirkstoff:

Salicylic Acid

, hyaluronic acid

, microsilver

, panthenol

, sage

, squalane

, urea

, xanthan

, zinc
---
(Quelle: <a href='https://www.shopvote.de/show-products.php?shopid=15529' target='_blank'>SHOPVOTE</a>)
Ich benutze die Creme erst seit 3 Wochen und bin super zufrieden. Hatte schon immer unreine haut und viele Pickel. Die Pickel sind nun so gut wie verschwunden. Es sind auch keine neuen mehr nachgekommen. Ich bin richtig happy mit dieser Creme.
Top Produkt und es hilft *****
Da meine Haut zu seborrhoisches Dermatitis neigt ,verwende ich seit längeren die Creme, habe sehr positive Veränderungen wahrgenommen! Nach zwei Wochen hatte ich bereits weniger Rötungen im Gesicht.Nun nach drei Wochen bin ich sehr zufrieden! Keine Schuppen mehr und mein Gesicht sieht richtig gesund aus. Durch die Creme ist meine Haut nicht mehr fettig.Die Creme ist sehr angenehm aufzutragen. Ich verwende die Creme zur Zeit nur morgens und nach dem Saunabesuch. Es lässt sich sehr gut Auftragen, die Haut ist sehr weich und fühlt sich danach richtig gut an. Ich bin zu einigen Hautärzte gegangen und es hat nie etwas gebracht,bis ich zur Kosmetikerin ging. Sie wollte die Creme mal bei mir ausprobieren, es ist der absolute Hit ! ! ! Vielen Dank Frau Engelmeier
Ich neige zu perioraler Dermatitis und zu hormoneller Akne. Dieses Produkt nutze ich zur Zeit nur abends und meine Haut hat sich bereits merklich gebessert. Es trocknet die Haut dabei absolut nicht aus
Ich habe lange nach einer Pflege gesucht die meine Unreinheiten endlich in ein Griff bekommt. Und schon nach ein paar Tagen konnte ich sehen wie meine Haut nach und nach besser und beruhigender wurde ! Ich nehme die ganze Serie, Creme, Wasch Gel, BHA (alle 2 Wochen) und Aha ! Mega super Produkt !!!
Hilft sehr gut bei Hautunreinheiten ohne die Haut auszutrocknen. Kann auch bei sehr empfindlicher Haut verwendet werden. Erste Verbesserungen/Erfolge stellen sich schon nach zwei bis drei Wochen ein. Würde ich auf jeden Fall weiterempfehlen. (Quelle: <a href='https://www.shopvote.de/show-products.php?shopid=15529' target='_blank'>SHOPVOTE</a>)
Ich liebe diese Creme. Sie verfeinert meine Poren und meine Haut wirkt deutlich frischer und gepflegter! Toll!!
Ich habe schon immer mit unreiner aber vor allem sehr fettiger Haut zu kämpfen gehabt. Schon nach 1 Woche habe ich sogar nach einem langen Arbeitstag keine glänzende Stirn mehr gehabt. Toll! Auch für die Partien die eher trocken sind ist die Creme sehr gut geeignet, also perfekt für Mischhaut. Zu Beginn kann die haut durch die Umstellung auf eine Creme ohne Zusatzstoffe etwas spannen, dieses Gefühlt legt sich aber nach einigen Tagen.
Niacinamide Serum 100 ml with 10% Niacinamide & 1% Zinc PCA
Niacinamide Serum: This is no ordinary Niacinamide Serum! Our Niacinamide Serum is not an ordinary Niacinamide Serum, but a perfectly balanced combination of various powerful active ingredients. The versatile serum can have a brightening effect on pimple marks, pigmentation spots and acne scars, can refine pores, moisturise and ensure a beautiful complexion. The active ingredient is particularly recommended for impure skin, mature skin, acne, pigment disorders and reddened skin. The active ingredient combination of the Niacinamide serum Niacinamide Serum contains 10% niacinamide. The outstanding active ingredient is a derivative of vitamin B3. Thanks to its positive properties, the skin's appearance can be visibly improved by our Niacinamide Serum: It can lighten skin discolourations such as pigmentation spots, acne scars or age spots and counteract them preventively. Reddened skin can also be soothed thanks to niacinamide. As a result, you can look forward to a beautiful, even complexion. As an antioxidant, the active ingredient provides protection against free radicals and thus counteracts premature skin ageing. Niacinamide is moisturising and can thus plump up wrinkles. The regeneration of the skin can also be supported by the power ingredient by stimulating collagen synthesis. Collagen fibres form the basic structure, which makes the skin look plumper. Consequently, niacinamide can contribute to a fresher and more youthful appearance. Blemished, rough-pored or oily skin can also benefit from using Niacinamide Serum with Zinc. Firstly, this is due to niacinamide itself, which can refine pores and regulate sebum production. This results in less clogging of the pores. Impurities and pimples can be reduced. In addition, the active ingredient has anti-microbial properties. This means that it counteracts the excessive colonisation of the skin with germs, which can prevent impurities. Other active ingredients in Niacinamide Serum Secondly, Niacinamide Serum contains 1% Zinc PCA, a soothing active ingredient that is particularly recommended for blemish-prone skin. Zinc PCA in Niacinamide Serum has outstanding sebum-regulating properties. This means that the production of sebum can be regulated and reduced if necessary. This can lead not only to fewer impurities, but also to less oily skin. The versatile active ingredient is known to retain moisture in the skin. In addition, zinc can have an anti-microbial effect, which can prevent impurities. A niacinamide serum with zinc is therefore particularly recommended for impure skin, oily skin or acne. The extracts of Maclura Cochinchinensis contained in the serum are also very suitable for reducing and preventing impurities in blemished skin. The active ingredient has been proven to reduce inflammation as well as signs of acne and pimples. Pores can also be reduced and sebum production regulated thanks to Maclura Cochinchinensis extract. For mature skin or skin in need of regeneration, the active ingredient is equally popular due to its retinoic acid-like effect, as it can support the regeneration of the skin. Nourishing active ingredients of the Niacinamide serum Aloe vera is a popular traditional medicinal plant. Its gel can provide a large amount of moisture. The aloe vera it contains can also soothe the skin and irritations. Aloe vera can also effectively support the regeneration of the skin. Highly effective hyaluronic acid complements this active ingredient complex. It can provide the skin with moisture and help it to retain it. This can make the skin appear smoother and plumper. Other active ingredients such as arginine, lactic acid and glycerine also contribute to a healthy moisture balance. Arginine also helps the skin retain moisture better. The amino acid can also stabilise the pH value of the skin. Lactic acid is a skin-own component and belongs to the so-called AHAs, alpha hydroxy acid. The acid is part of the skin's hydro-lipid film and has the tasks of stabilising the acid mantle and controlling the cornification process of the epidermis. Lactic acid can reduce cornification, refine pores and remove blackheads. Therefore, the active ingredient is ideal for acne, impurities, psoriasis and cornification disorders. The glycerin contained can moisturise and bind, which can lead to smoother and more beautiful skin. The Niacinamide Serum with Zinc can support the skin in many ways and lead to more beautiful and healthier skin in the long term. Ingredients (click for more information)ALOE BARBADENSIS LEAF JUICEAQUA (WATER)NIACINAMIDEGLYCERINPENTYLENE GLYCOLMETHYLPROPANEDIOLMACLURA COCHINCHINENSIS LEAF PRENYLFLAVONOIDSSODIUM HYALURONATEZINC SULFATEPROPANEDIOLXANTHAN GUMCITRIC ACIDSODIUM LACTATELACTIC ACIDTETRASODIUM GLUTAMATE DIACETATESODIUM HYDROXIDEETHYLHEXYLGLYCEROLARGININEPHENOXYETHANOLPOTASSIUM SORBATESODIUM BENZOATE
Content: 0.1 Liter (€499.90* / 1 Liter)