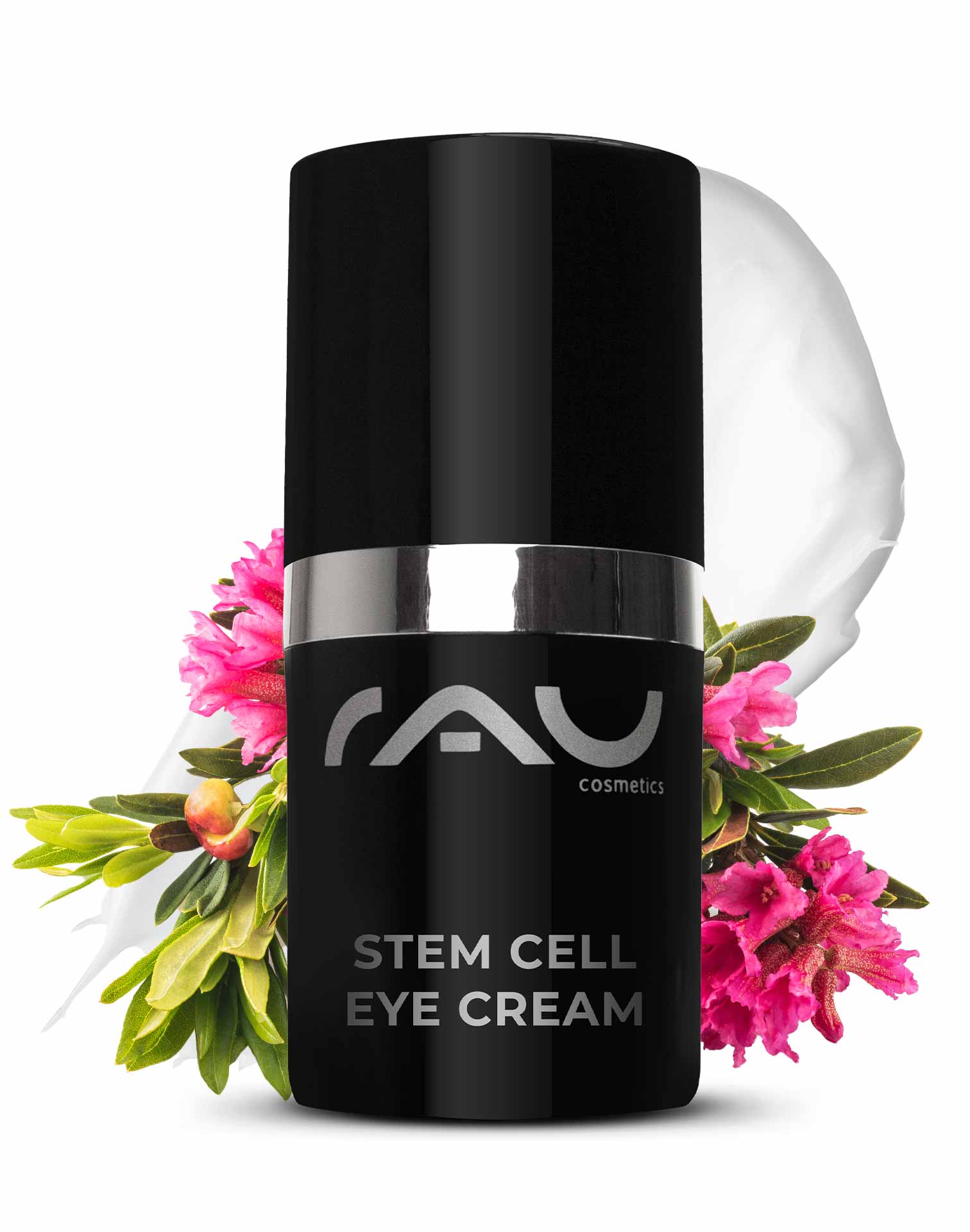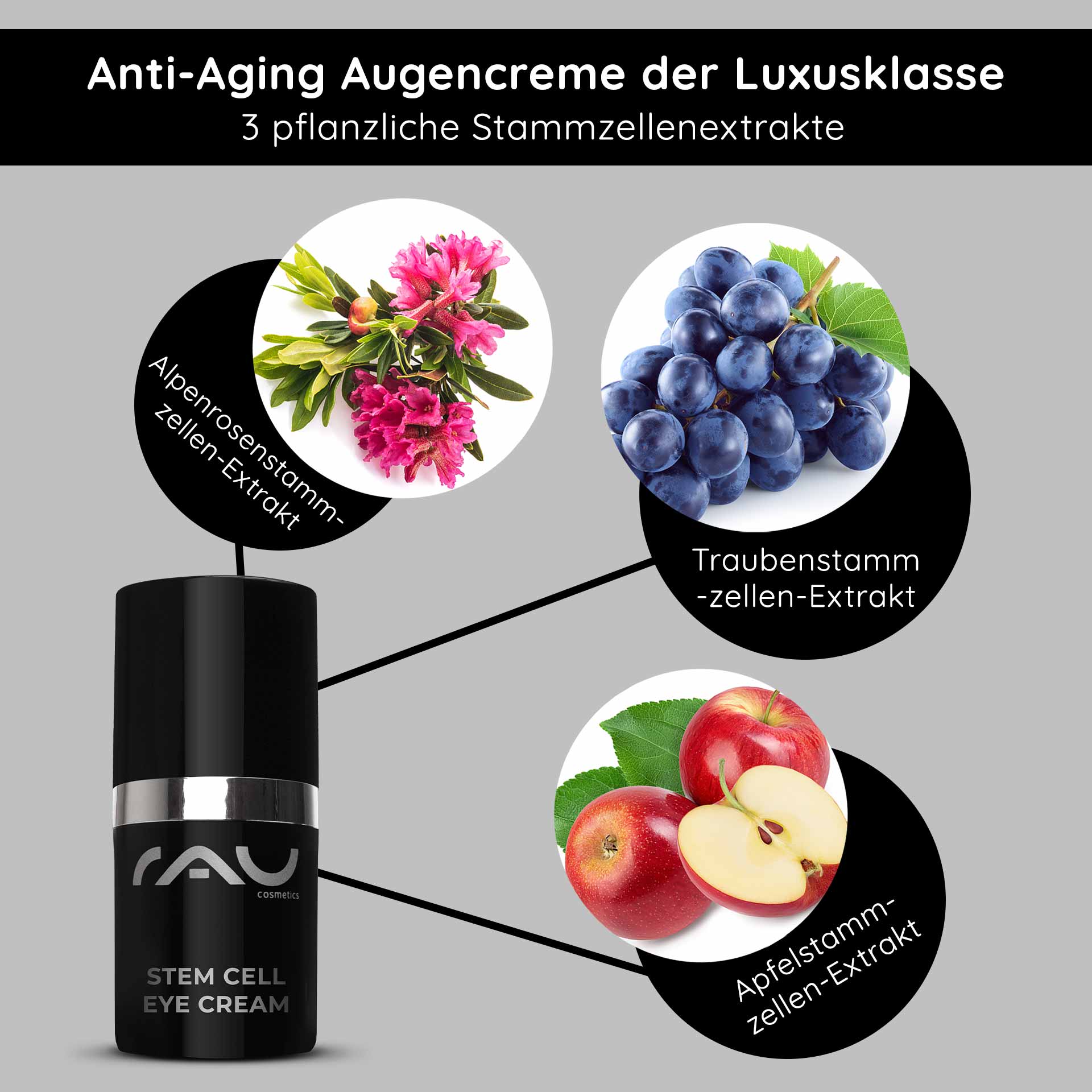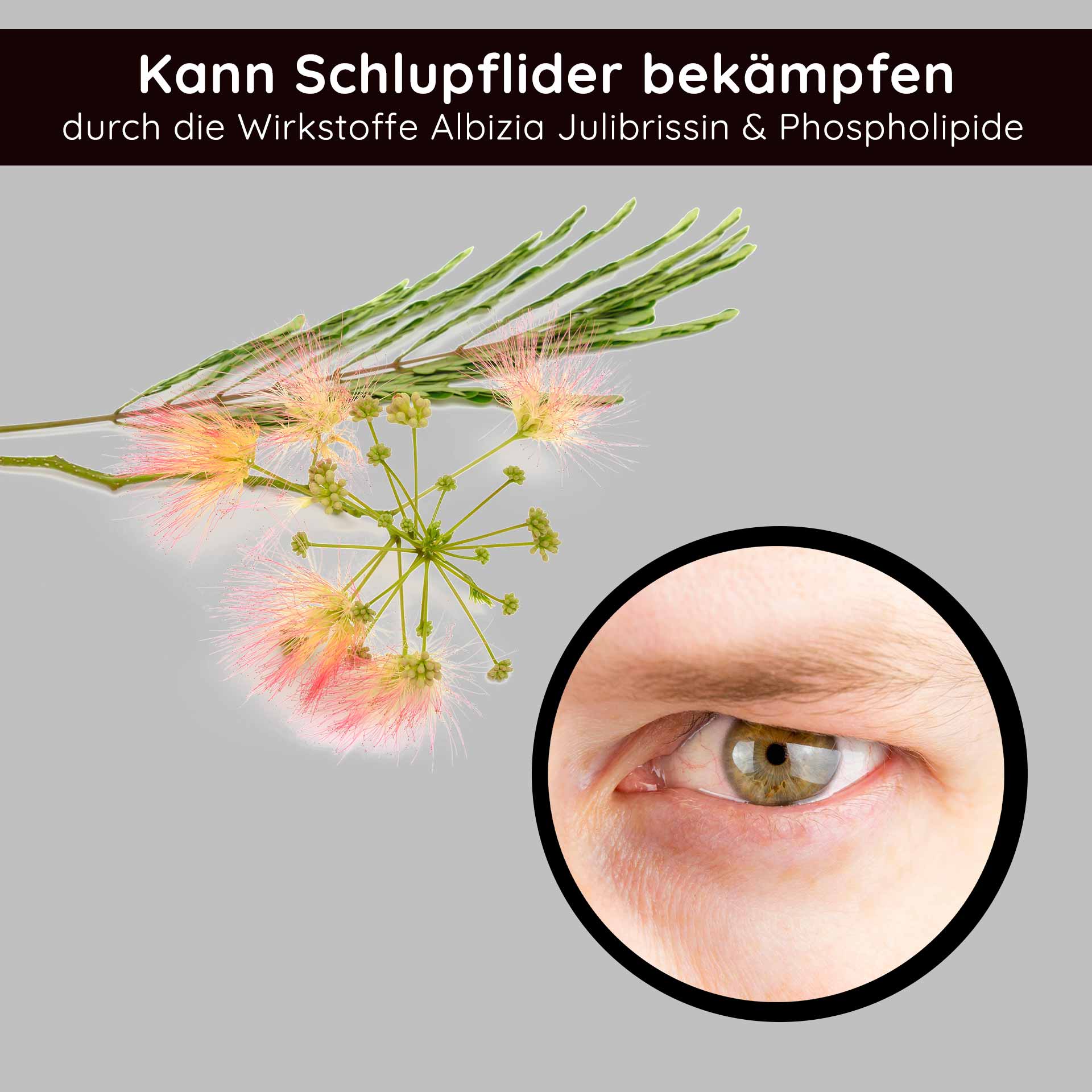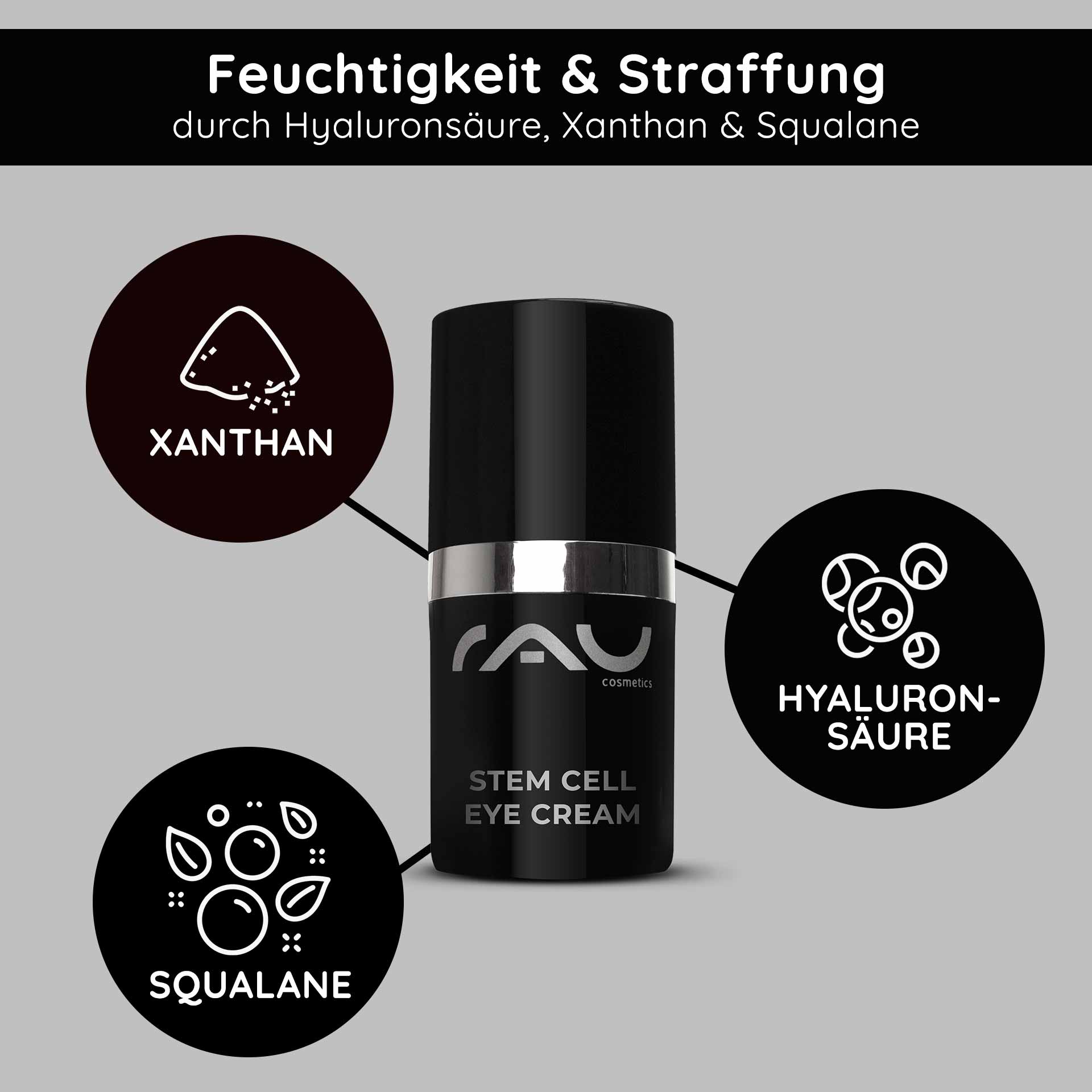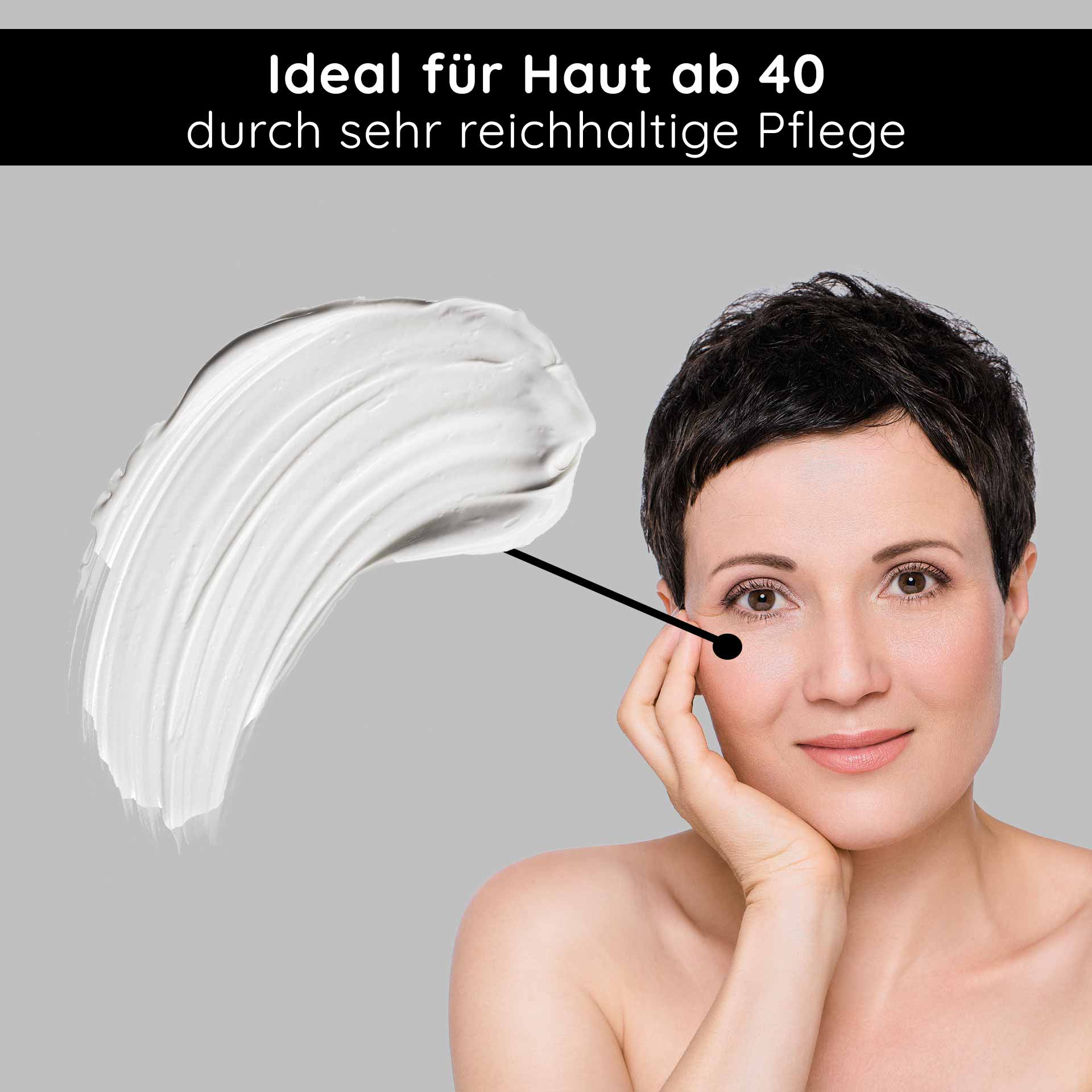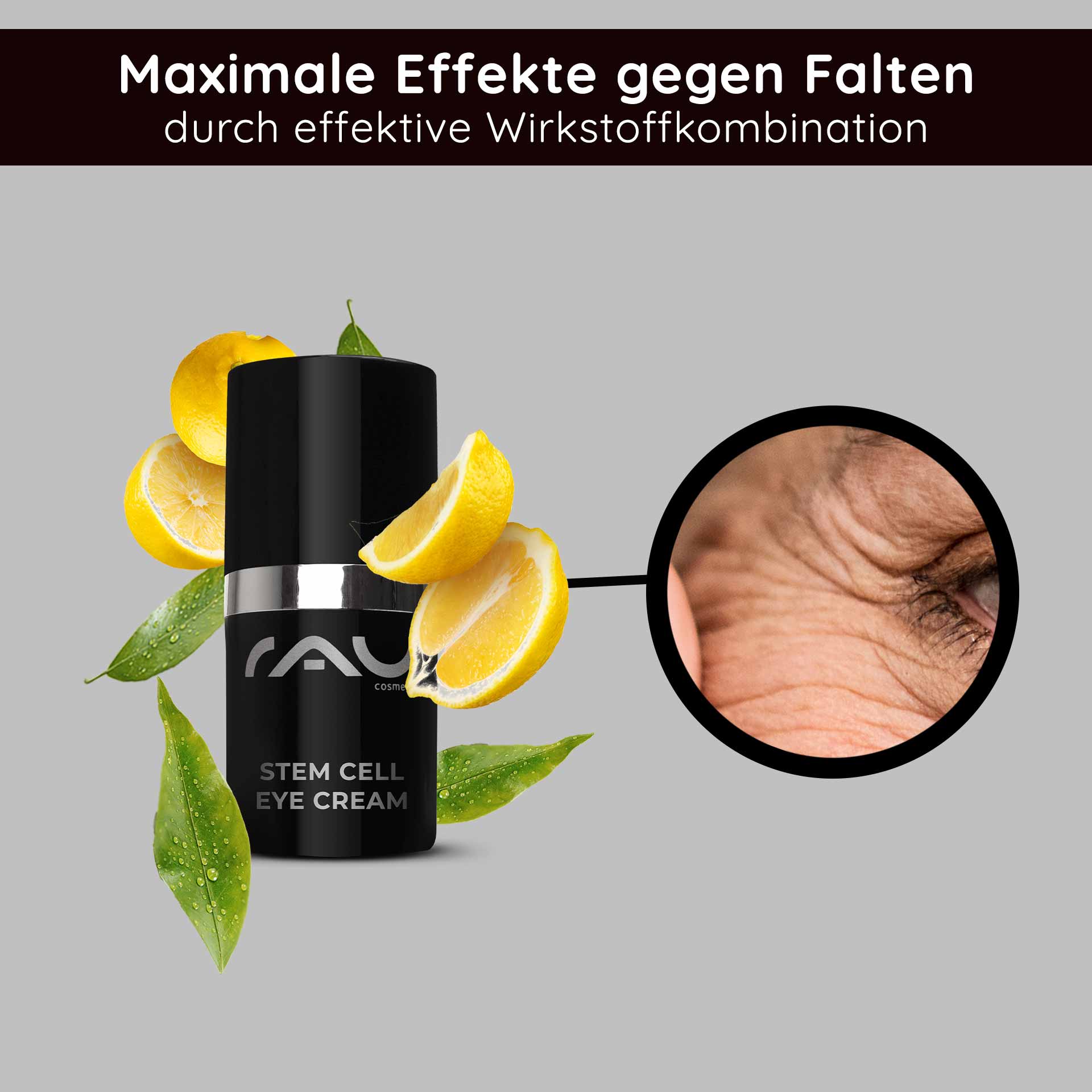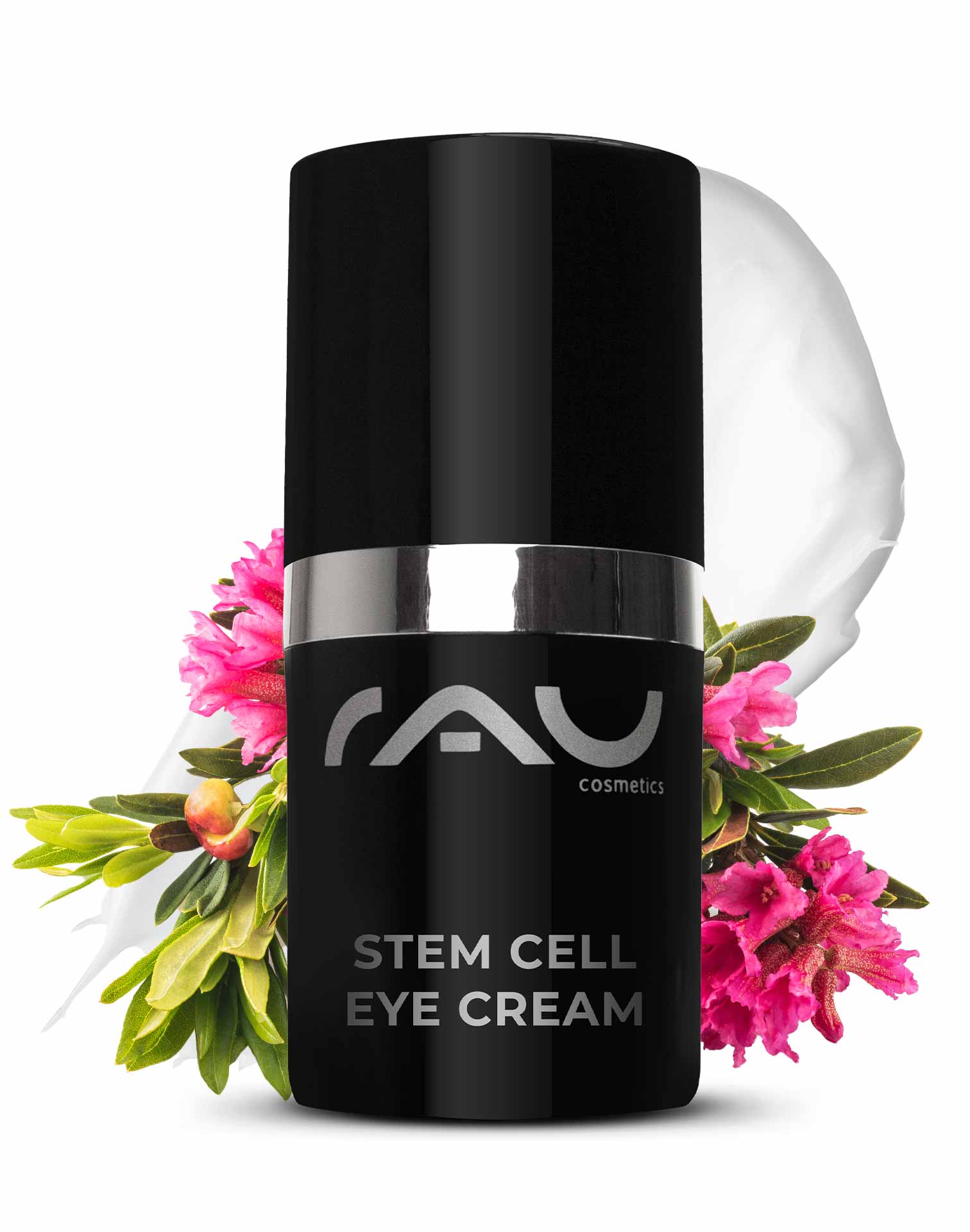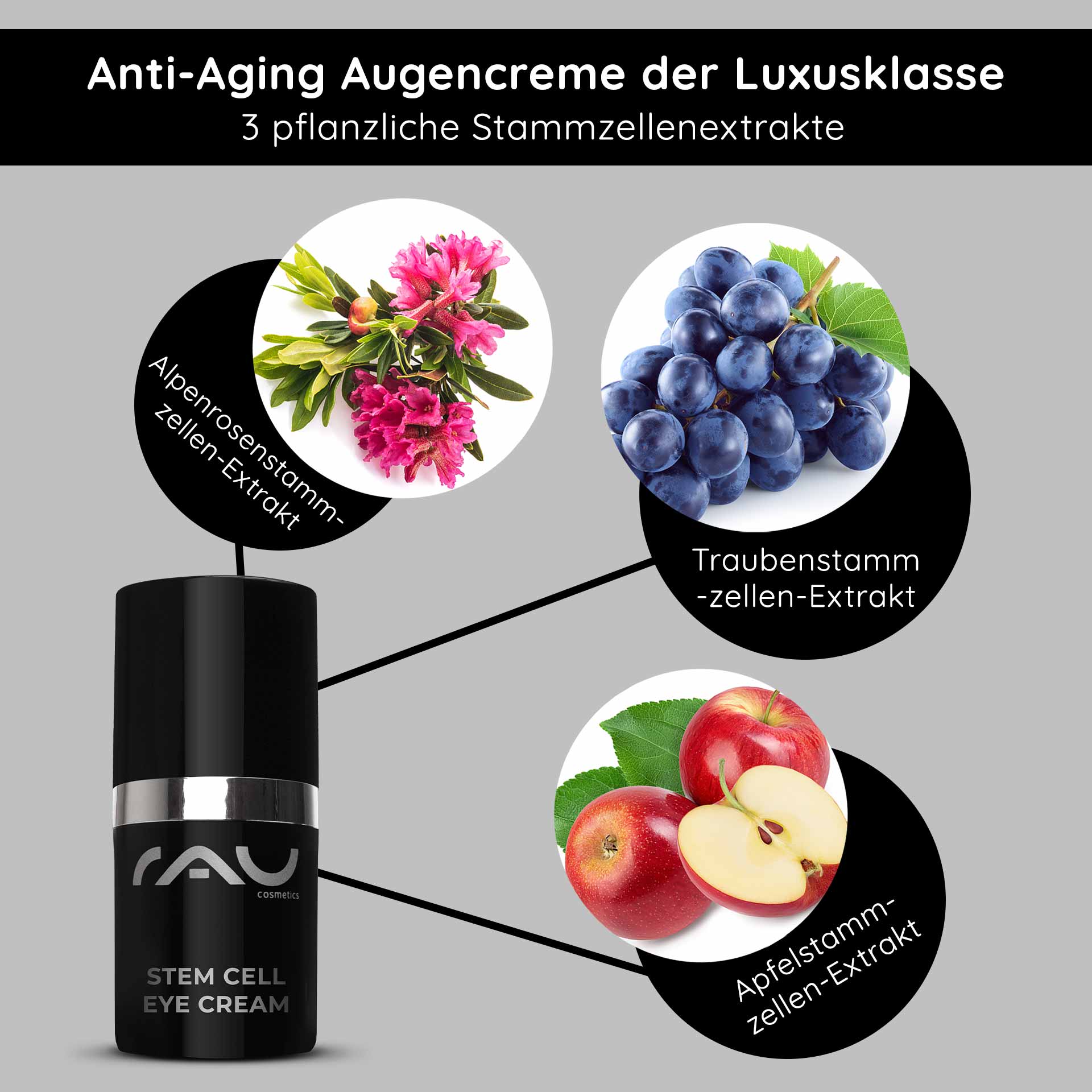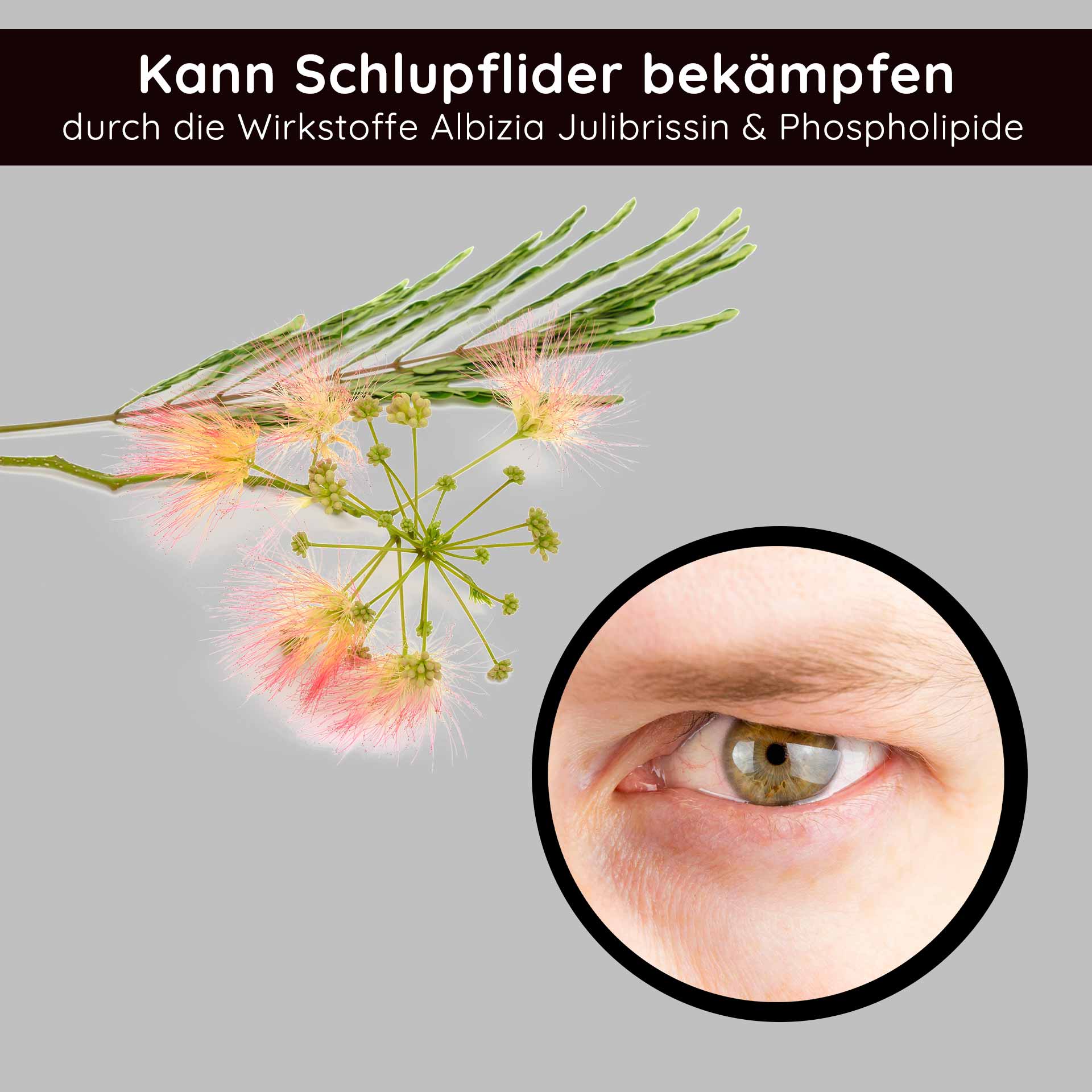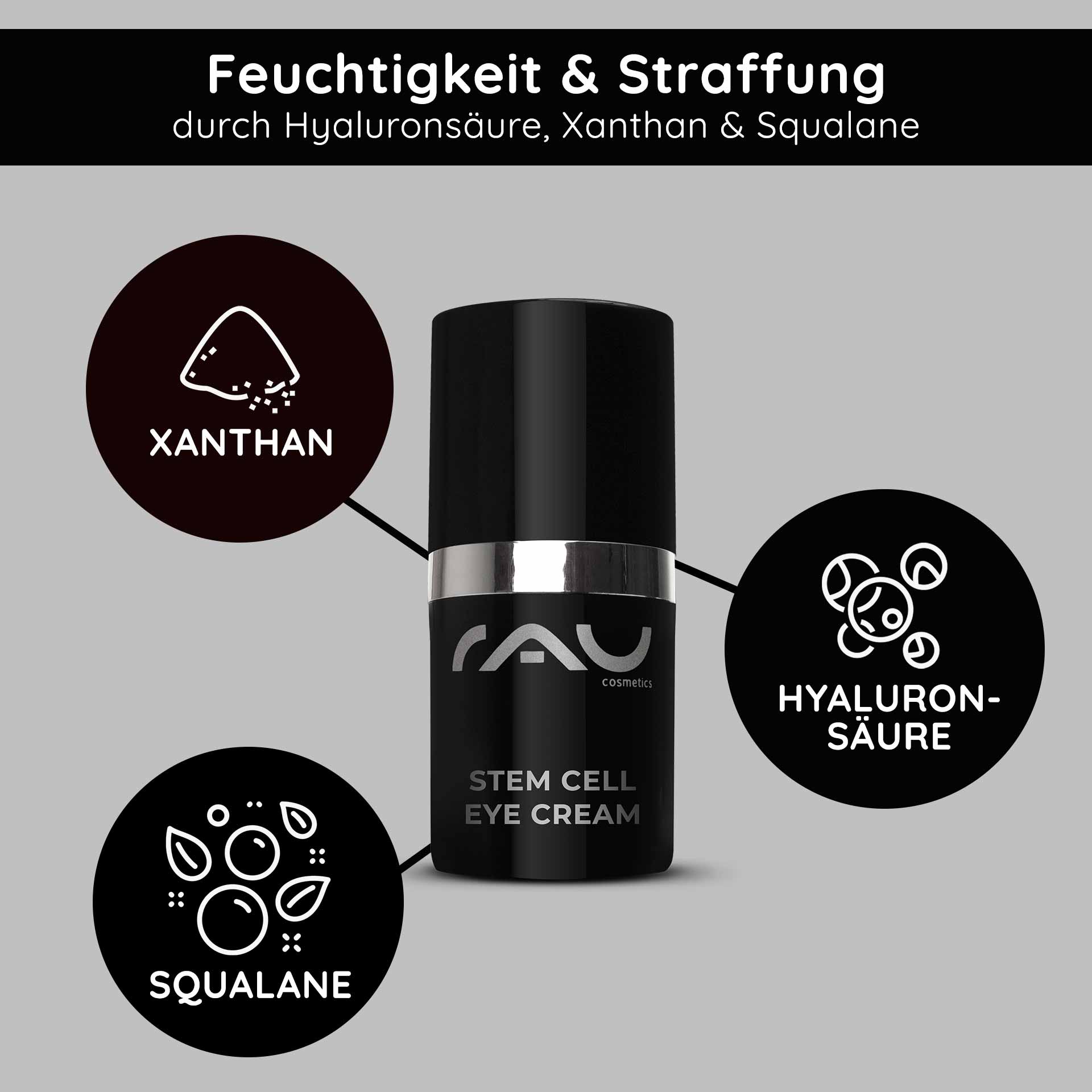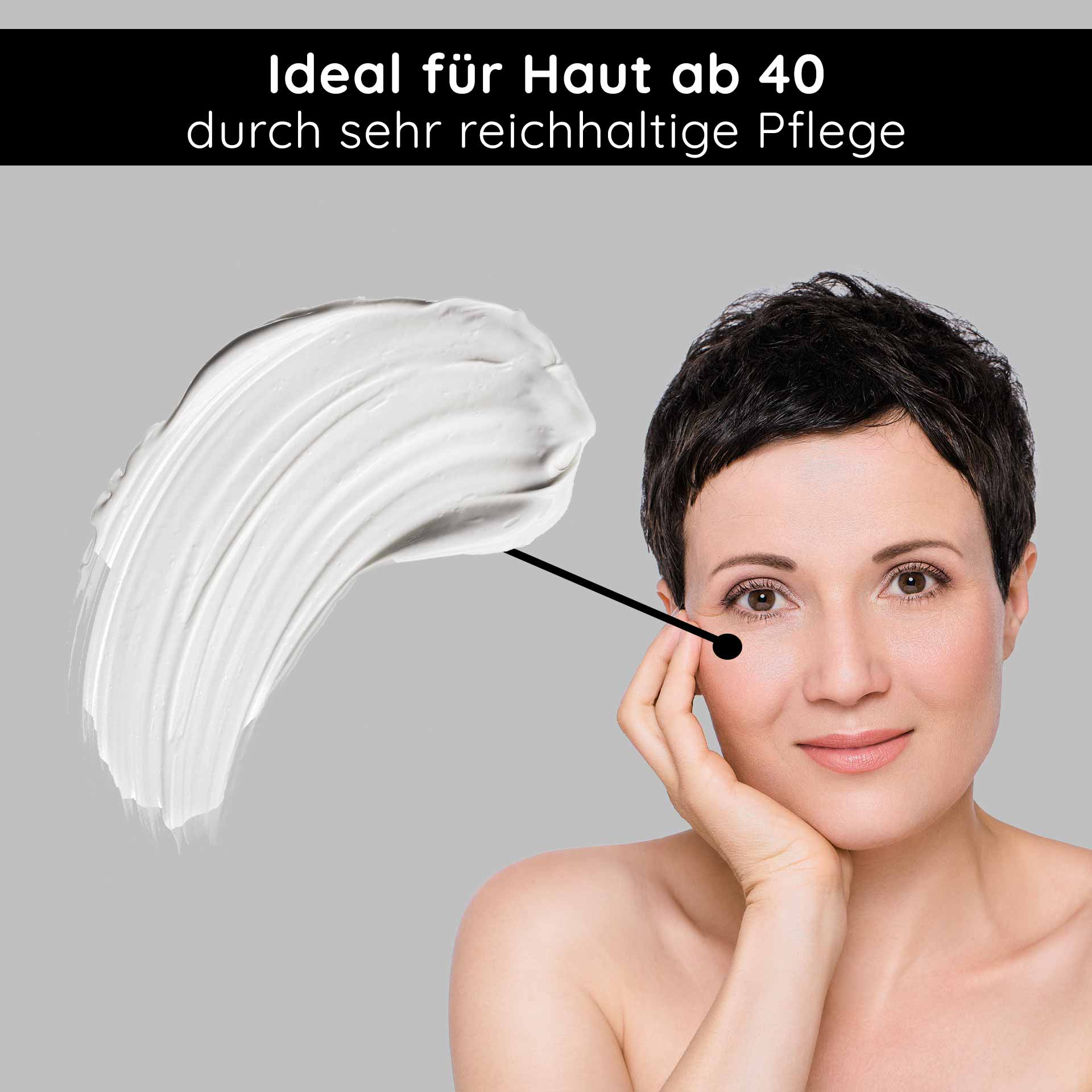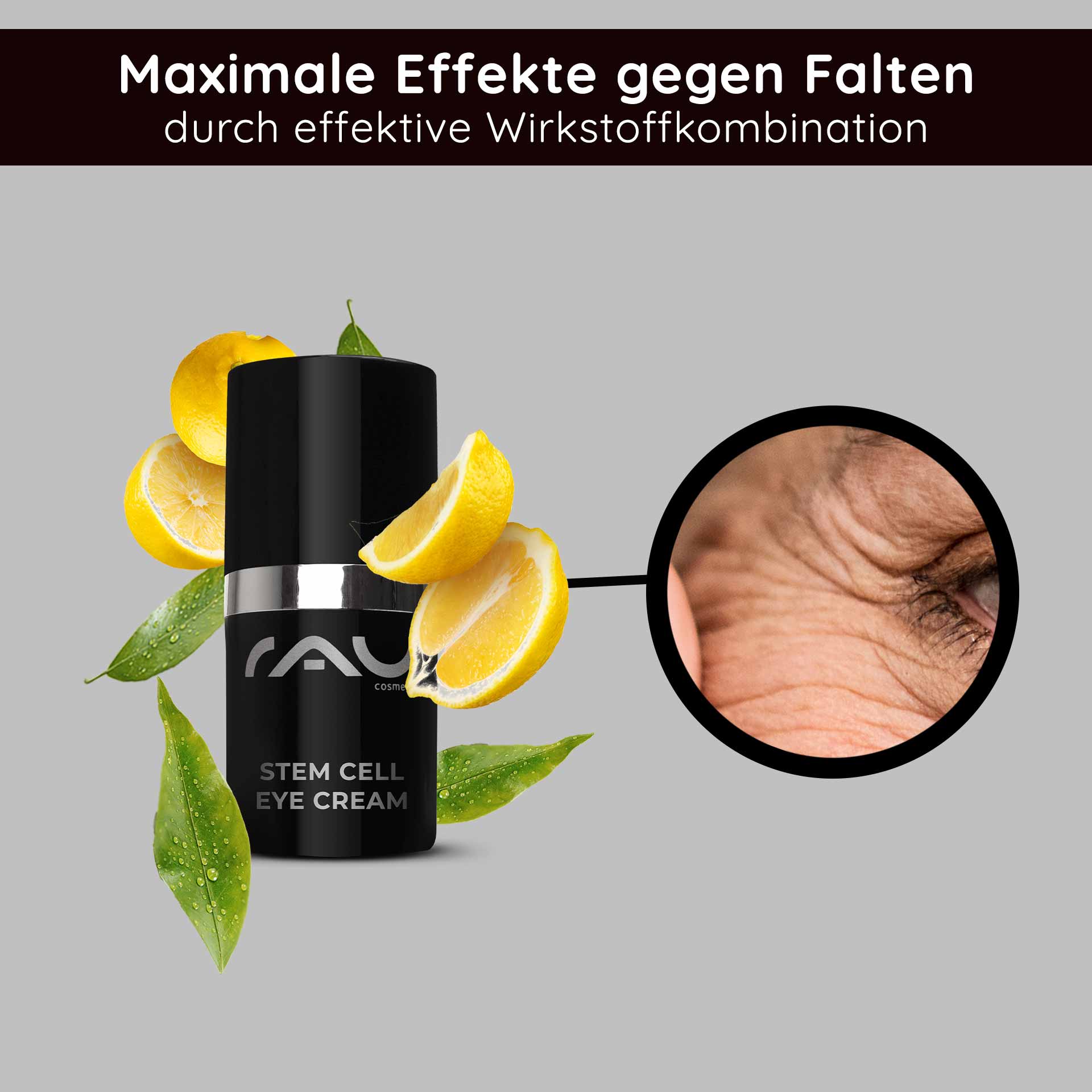 Stem Cell Eye Cream 15 ml Anti Aging Eye Cream
€34.80*
Content:
0.015 Liter
(€2,320.00* / 1 Liter)
Available, delivery time: 1-3 days
Manufacturer:
RAU Cosmetics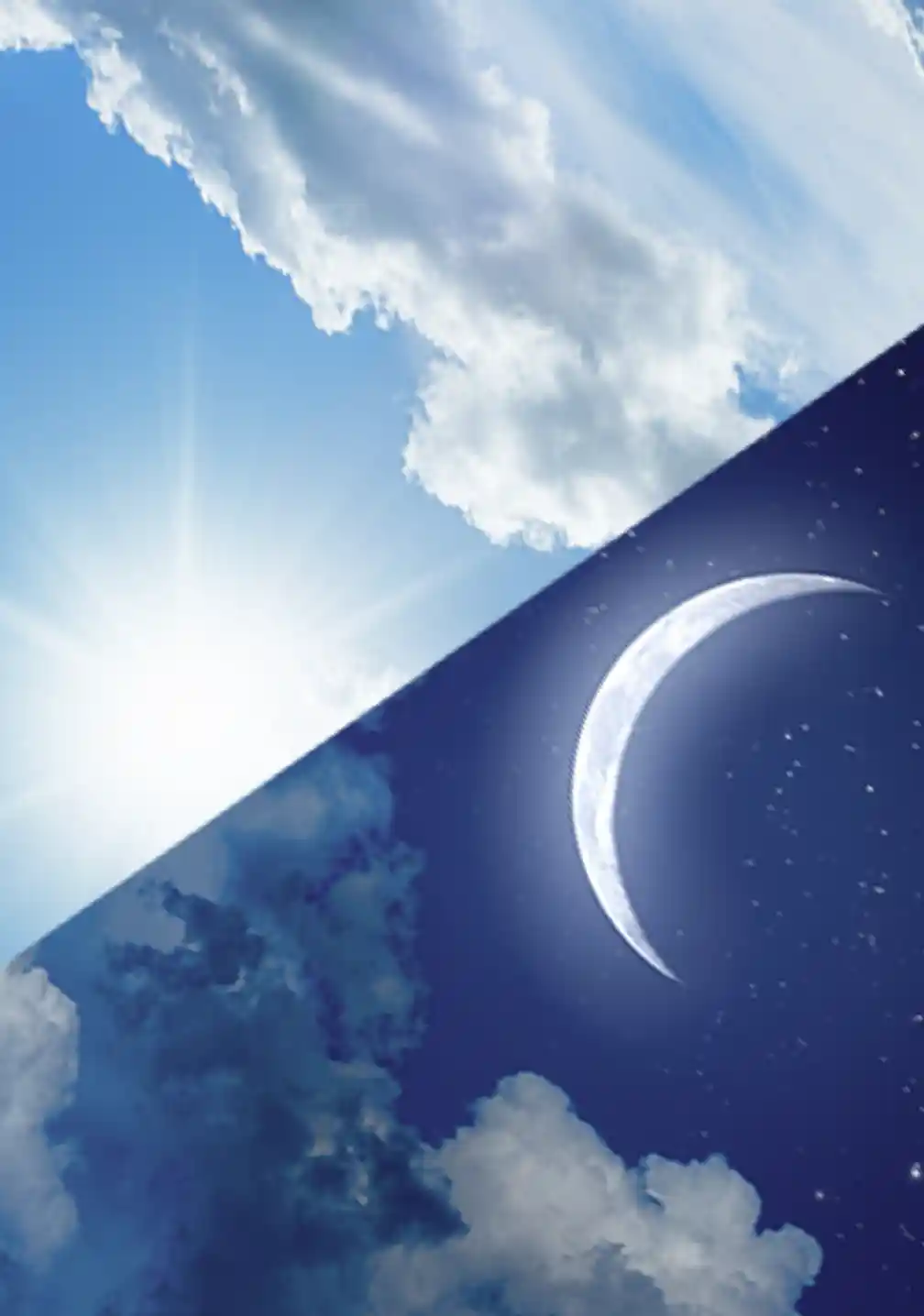 Tageszeit
Die Creme können Sie sowohl morgens als auch abends verwenden.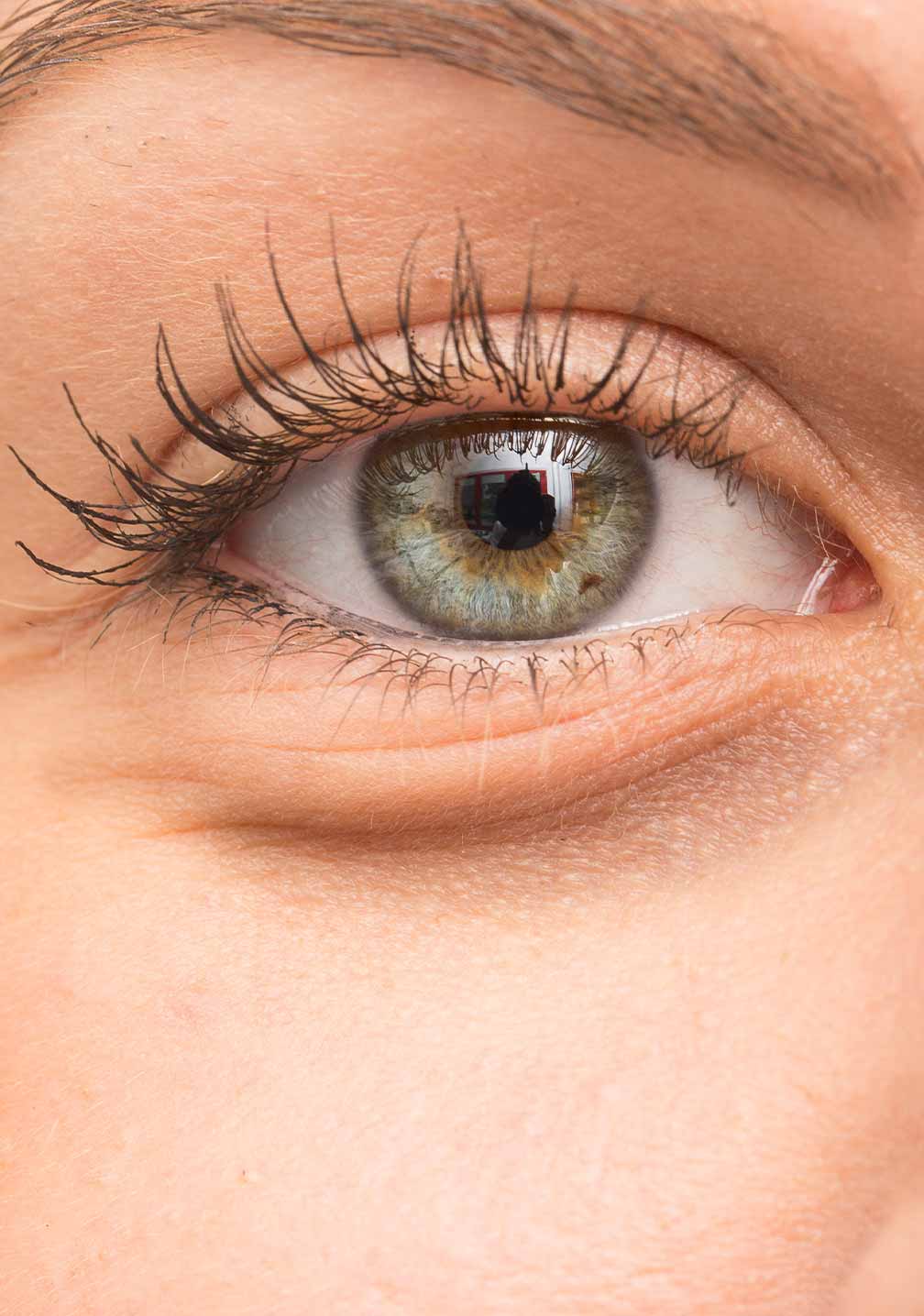 Hauttyp
Haut im Augenbereich ab 40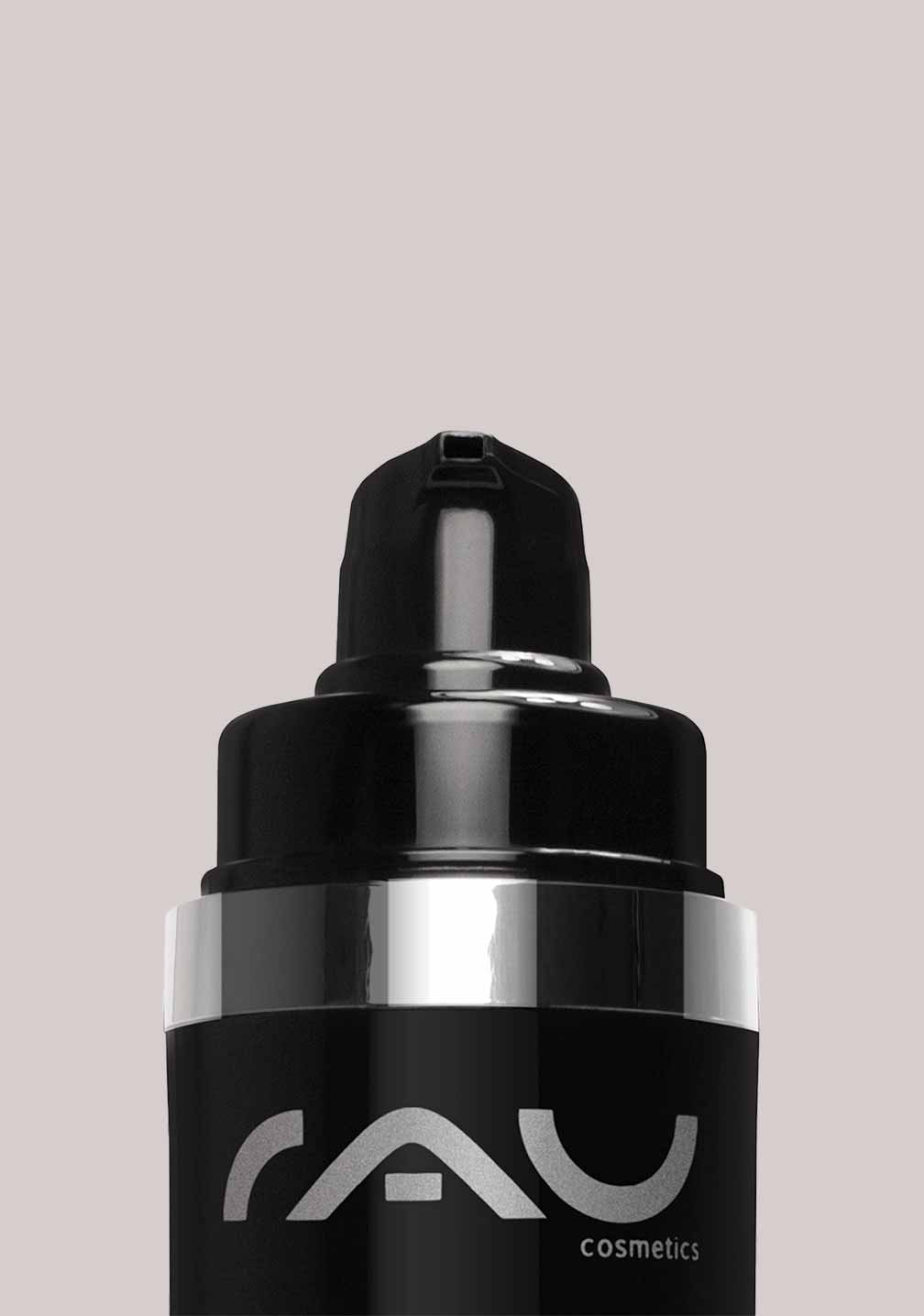 Praktischer Spender
Durch den praktischen Airless-Spender können Sie die Creme richtig dosieren.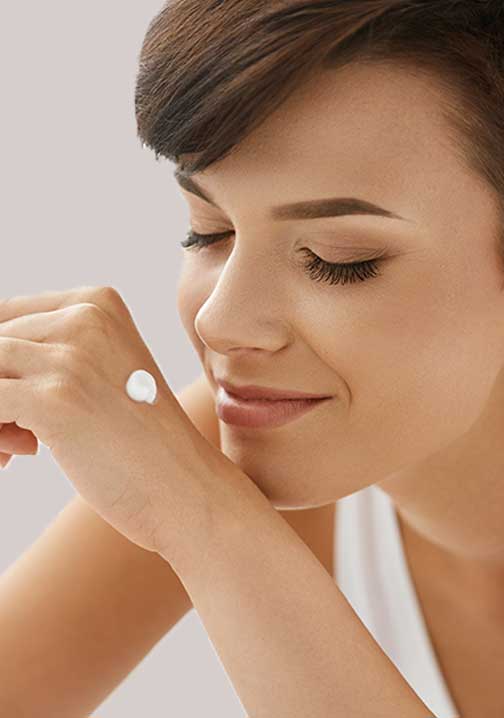 Geruch
Die Creme hat einen angenehmen neutralen Duft.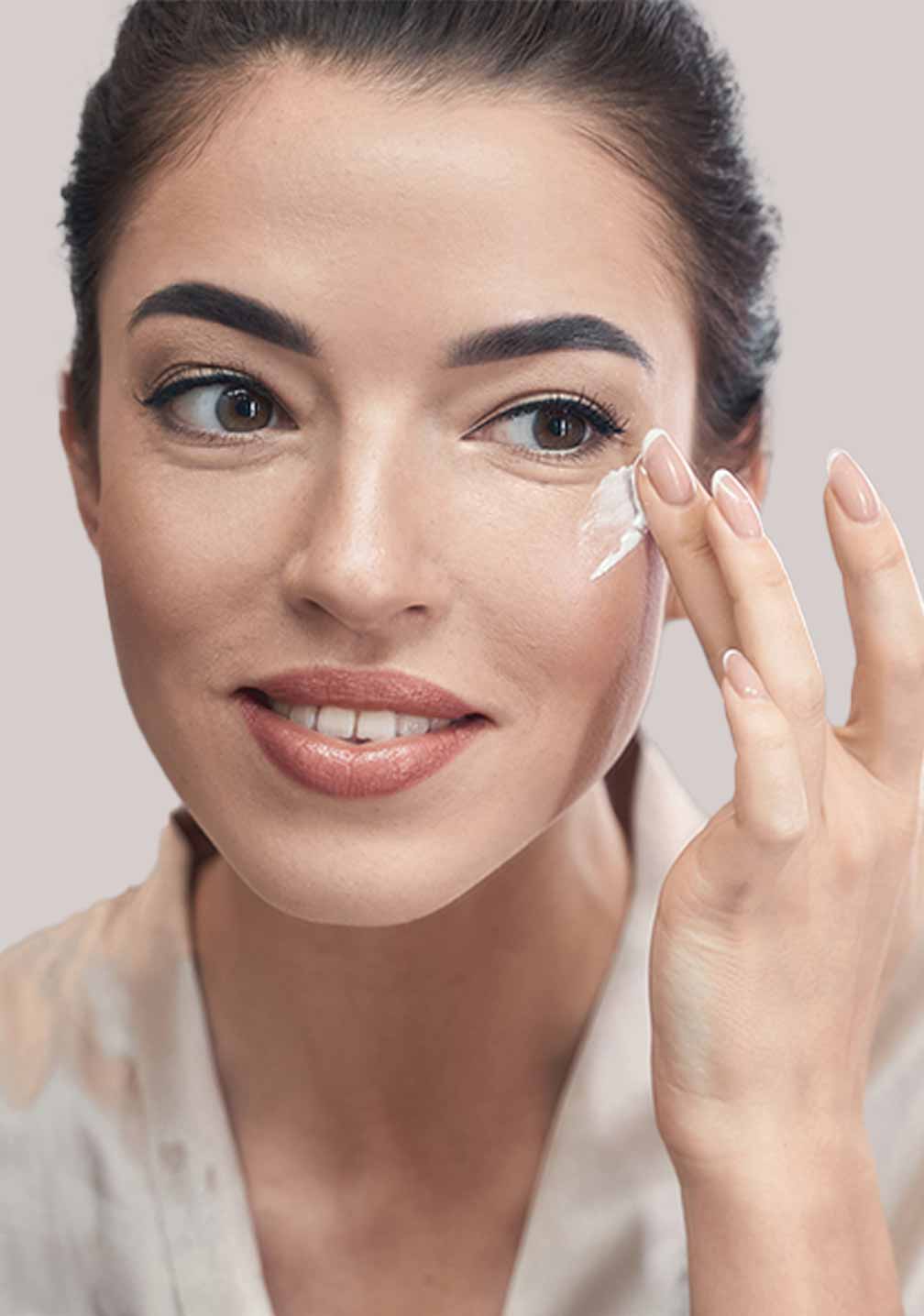 Anwendung
Morgens und abends auf die gereinigte Augenpartie auftragen und leicht einklopfen.
Product information "Stem Cell Eye Cream 15 ml Anti Aging Eye Cream"
Stem Cell Eye Cream
✔ Luxury eye cream for skin over 40
✔ restructures & smoothes the sensitive eye area

✔contains three different stem cell extracts
✔ can fight drooping eyelids
✔ developed & produced in Germany
Skin type
The eye cream is especially suitable for skin over 40.
Application
Apply to cleansed eye area in the morning and evening and pat in gently.
CAN
- counteract skin aging
- soften wrinkles
- moisturize
Hazard statements
Not suitable for children under 3 years of age.
Our Stem Cell Eye Cream is a valuable and effective anti-aging eye cream of the luxury class. Tailored to the special needs of the sensitive skin around the eyes, it is the ideal anti-aging care for skin over 40.
The active ingredient combination of the anti-aging eye cream:
Due to the composition of highly effective ingredients such as hyaluronic acid, squalane, xanthan and three different stem cell extracts, clearly visible results can be achieved with this eye cream. The aging process can be impressively slowed down. Hyaluronic acid can moisturize the skin and make it look plumper. Squalane and xanthan gum additionally nourish and moisturize the skin. The plant stem cells included are those of the grape, PhytoCellTec™ Malus Domestica (stem cells of a rare Swiss apple variety) and PhytoCellTec™ Alp Rose (stem cells of the Alpine rose). The extracts of these unique plants can protect skin stem cells, make skin more resilient and support skin regeneration. Studies have proven that plant stem cells support the skin's own regeneration process by stimulating collagen production. In addition, the anti-aging eye cream contains an innovative active ingredient complex of Albizia Julibrissin and phospholipids, which in combination with the other active ingredients can even fight drooping eyelids.
Ingredients
AQUA (WATER)-Water- Solvent, moisturizes
CETEARYL ALCOHOL- Surfactant - Washing active substance which is mulsion stabilizing and skin caring. Makes the skin smooth and soft
GLYCERIN - Glycerin- Moisturizes the skin, vegetable

DICAPRYLYL CARBONATE- Dicaprylyl Carbonate - keeps the skin in good condition and makes it supple
RICINUS COMMUNIS (CASTOR) SEED OIL-miracle tree / castor oil tree- skin caring, perfuming
ALBIZIA JULIBRISSIN BARK EXTRACT - silk tree- keeps the skin in a good condition, perfuming
SQUALANE- oil extracted from the plant - prevents the loss of moisture from the skin, has great affinity with the skin and skin lipids and has excellent skin compatibility.
VITIS VINIFERA FRUIT CELL CULTURE EXTRACT- grape- skin caring
MALUS DOMESTICA FRUIT CELL CULTURE EXTRACT-cultivated apple- skin caring
RHODODENDRON FERRUGINEUM LEAF CELL CULTURE EXTRACT - alpine rose- skin caring
XANTHAN GUM - xanthan gum - Enables the formation of emulsions, increases the viscosity of cosmetic products
SODIUM HYALURONATE - hyaluronic acid - moisturizing, skin nourishing
DARUTOSIDE - Darutoside- skin caring
LECITHIN- Lecithin - skin nourishing, makes the skin smooth and supple and keeps it in a good condition, enables the formation of emulsions
CAPRYLIC / CAPRIC TRIGLYCERIDE-Vegetable neutral oil- Smoothes the skin, has a moisturizing effect
ISOMALT -Mixture of two sugar alcohols (sugar substitute)- moisturizing
SODIUM STEAROYL GL UTAMATE -sodium stearoyl glutamate- cleanses the skin, keeps the skin in good condition
BENZOIC ACID -benzoic acid- improves the smell of the product
TOCOPHEROL - vitamin E - antioxidant, skin nourishing, gives the product a pleasant scent
ETHYLHEXYLGLYCERIN -ethylhexylglycerin- skin caring
ASCORBYL PALMITATE- antioxidant - makes the product durable and improves the smell of the product
ASCORBIC ACID - Vitamin C, ascorbic acid - antioxidant, perfuming, skin nourishing
CITRIC ACID - Citric acid - Reduction of horny skin, blackheads, acne scars, fine wrinkles, widening/deepening of pores
ALCOHOL - alcohol - solvent, antimicrobial, perfuming
LACTIC ACID- Lactic acid - moisturizing, skin caring, regulates/stabilizes the pH-value of cosmetic products
SODIUM BENZOATE - sodium salt - protects the product from microbial spoilage and gives the product a pleasant smell
PHENOXYETHANOL - phenoxyethanol - antimicrobial, protects the product from spoilage
DEHYDROACETIC ACID -dehydroacetic acid - protects the product from microbial spoilage
PARFUM (FRAGRANCE) - perfume - fragrance
Hautbedürfnis:

Anti-Aging

, Radiance

, Regeneration

Hauttyp:

Combination Skin

, Dry Skin

, Mature Skin

, Sensitive Skin

Inhalt:

15 ml

Kategorie:

Anti-Aging

, Hydration

Produkt-Typ:

Eye Care

Sonstige Eigenschaften:

vegan

Textur:

Cream

Wirkstoff:

ascorbic acid

, fruit acid

, hyaluronic acid

, lecithin

, squalane

, stem cells

, xanthan
---
tolle Augencreme, super konsistens
Sehr zufrieden. Für Haut ab 40 besser geht nichts.
Würde gerne kleine Proben testen
Ich würde gerne erstmal kleine Proben dieser Augencrem testen bevor ich sie mir bestelle. Habe schon soviel probiert und nichts hat wirklich geholfen.
Diese Creme ist spitze Sie war kürzlich eine Prämie bei einem gewissen Bestellwert (Danke Rau) Da es bei mir noch einige Zeit dauert bis Ich Ü40 bin Hat mein Mann Sie bekommen Ich erfreue mich täglich über seine frische Augenpartie es hat richtig was gebracht und das in kürze Für mich ein klares Nachkaufprodukt!
Die Augencreme ist super. Habe
Die Augencreme ist super. Habe sie schon zum dritten Mal.
Die Augencreme ist sehr gut verträglich. Fältchen verschwinden und die Lider werden fester. Die Creme zieht sehr gut ein. Ich habe sehr empfindliche Augen und was mir besonders geholfen hat, war die Hilfsbereitschaft von Herrn Rau. Er ist so freundlich gewesen und hat mir einige Proben seiner Augencremes zugeschickt, so konnte ich in Ruhe die richtige Augencreme herausfinden.
tolle Augencreme, genau was ich gesucht habe
eine super Augencreme, zieht schnell ein, lässt kleine Fältchen sofort verschwinden, auch für empfindliche Augen, kann ich nur empfehlen
Nehme sie seid genau 36 Tagen morgens und abends...es lohnt sich !! War lange auf der Suche nach so einer tollen Augen Creme , die tatsächlich hält was sie verspricht !! Endlich wieder straffe Augenpartie, keine Tränensäcke, keine Schlupf Lider, Falten nur noch beim LACHEN ;D
Die Beste Creme seit langem! Sehr ergiebig und die angenehme Konsistenz sprechen für weitere Vorteile. Die Augenpartie fühlt sich bereits nach kürzester Zeit frischer und mit Feuchtigkeit versorgt an. Ich bin begeistert!!
Die erste Augencreme die ich vertrage UND Wirkung zeigt. Ich hab sehr sensible Haut und vertrag kaum etwas. Die hier schon. Und das Beste: meine Augen sehen frisch und wach aus und die Augenfalten sind fast wie weg nach 6 wöchiger Anwendung. Sie zieht gut ein und duftet angenehm. Jetzt musa ich unbedingt mal die fürs komplette Gesicht proboeren. Danke liebes Rauteam Auch für die tolle Beratung