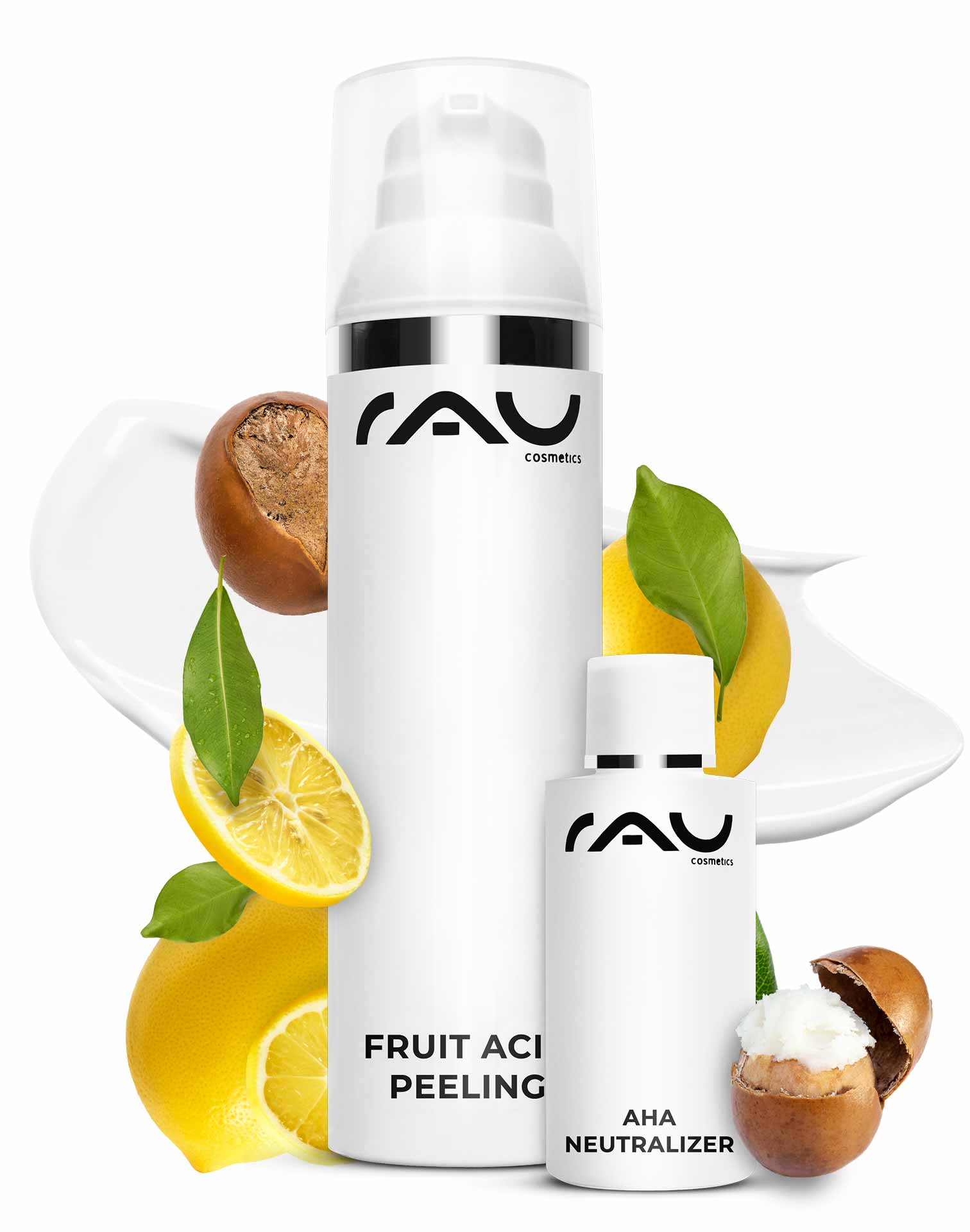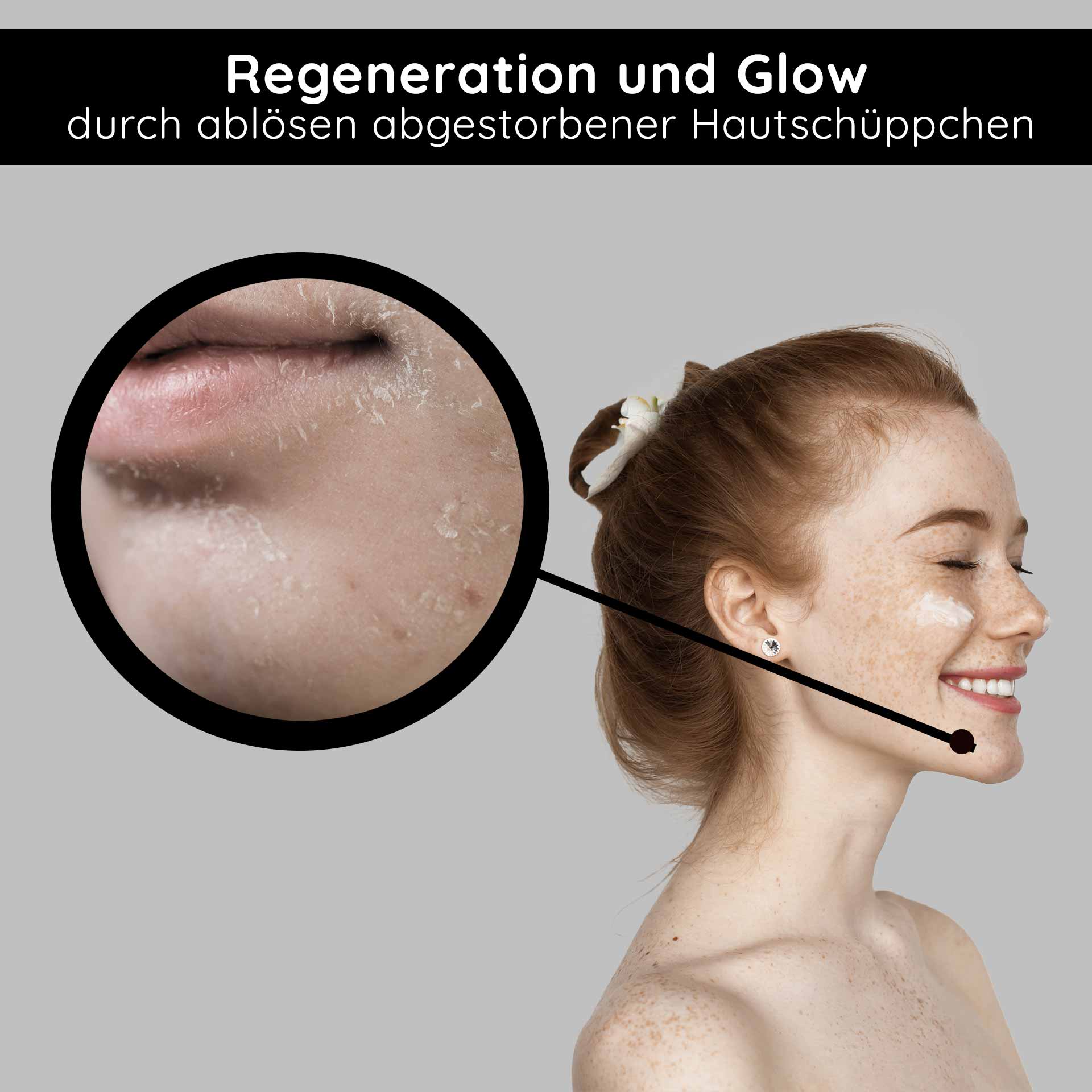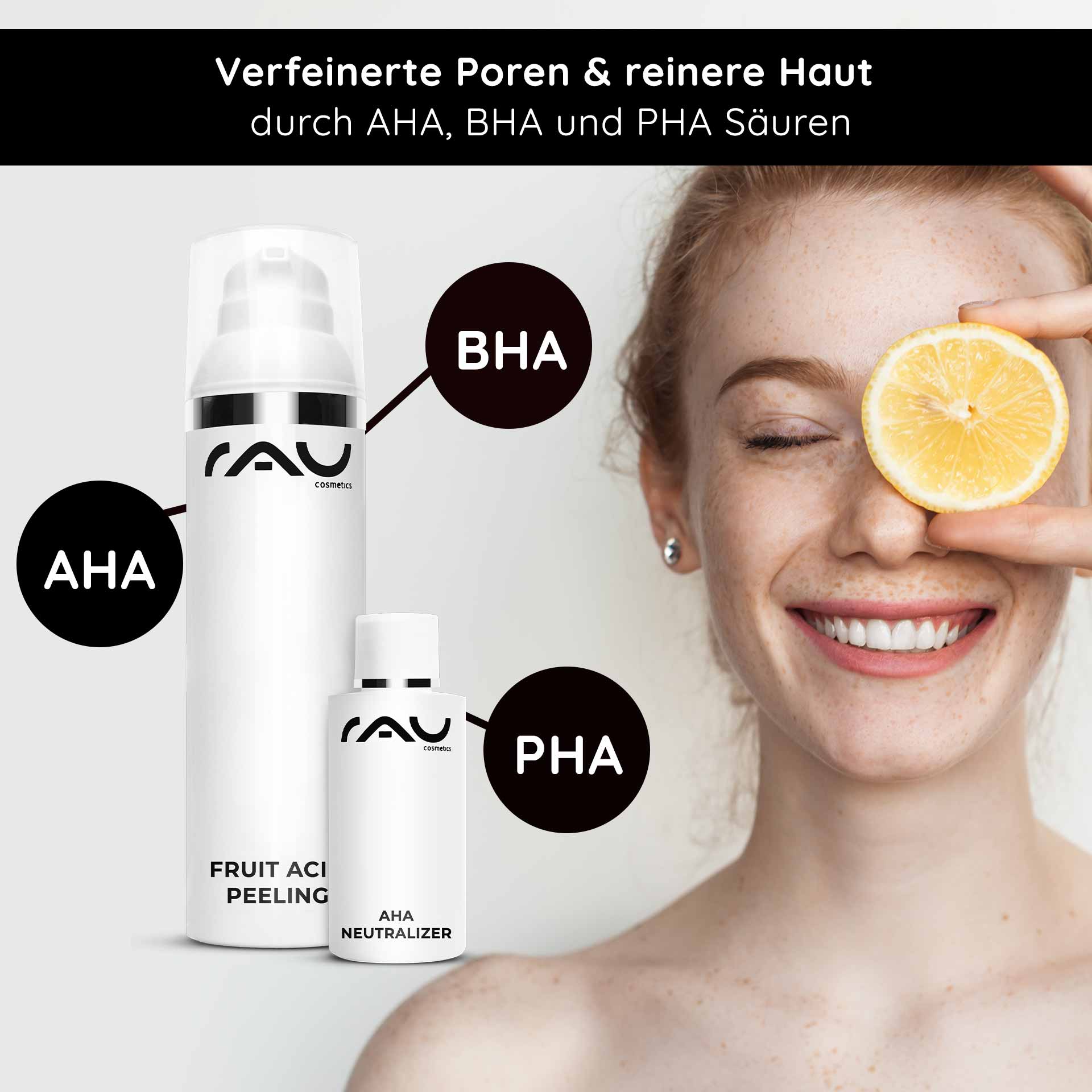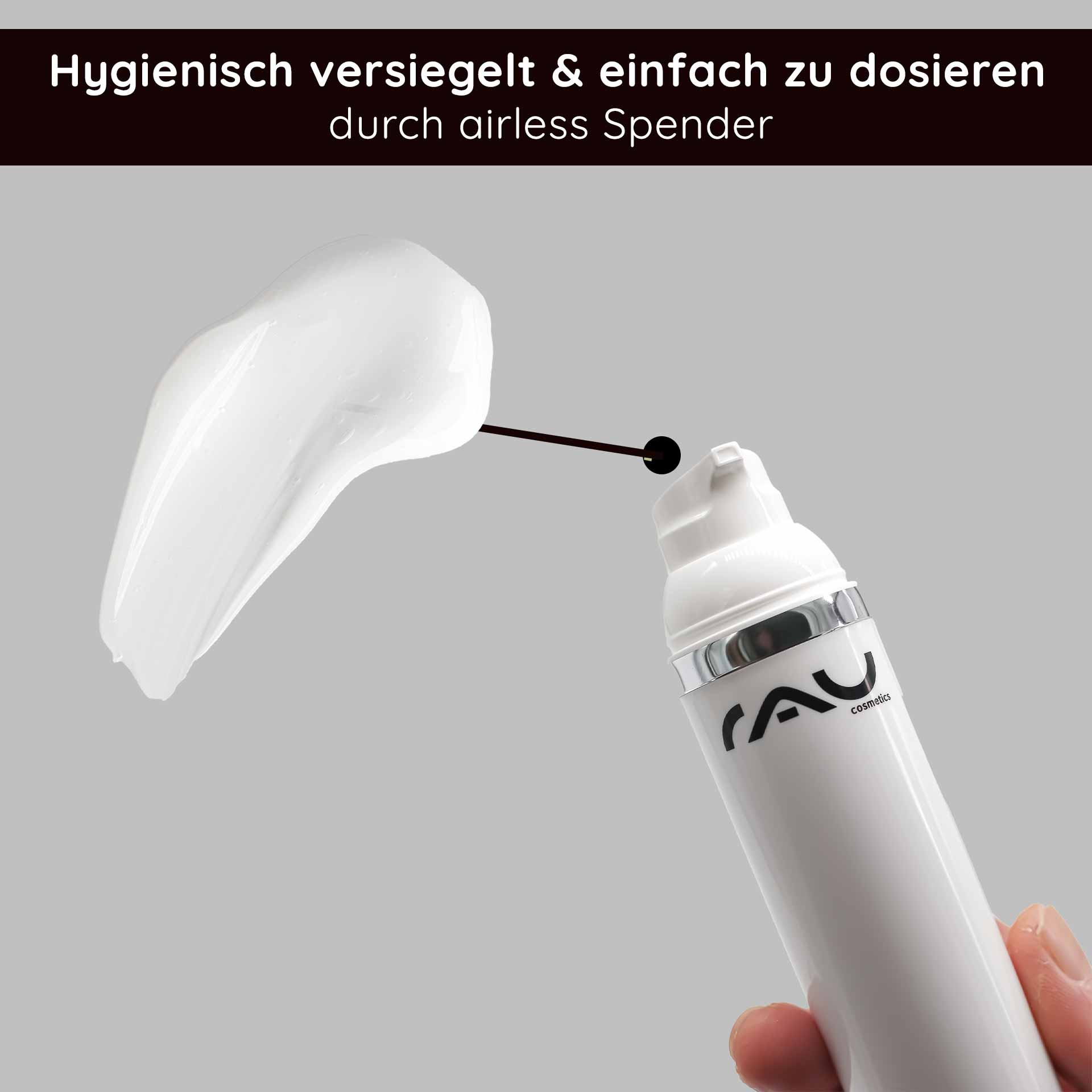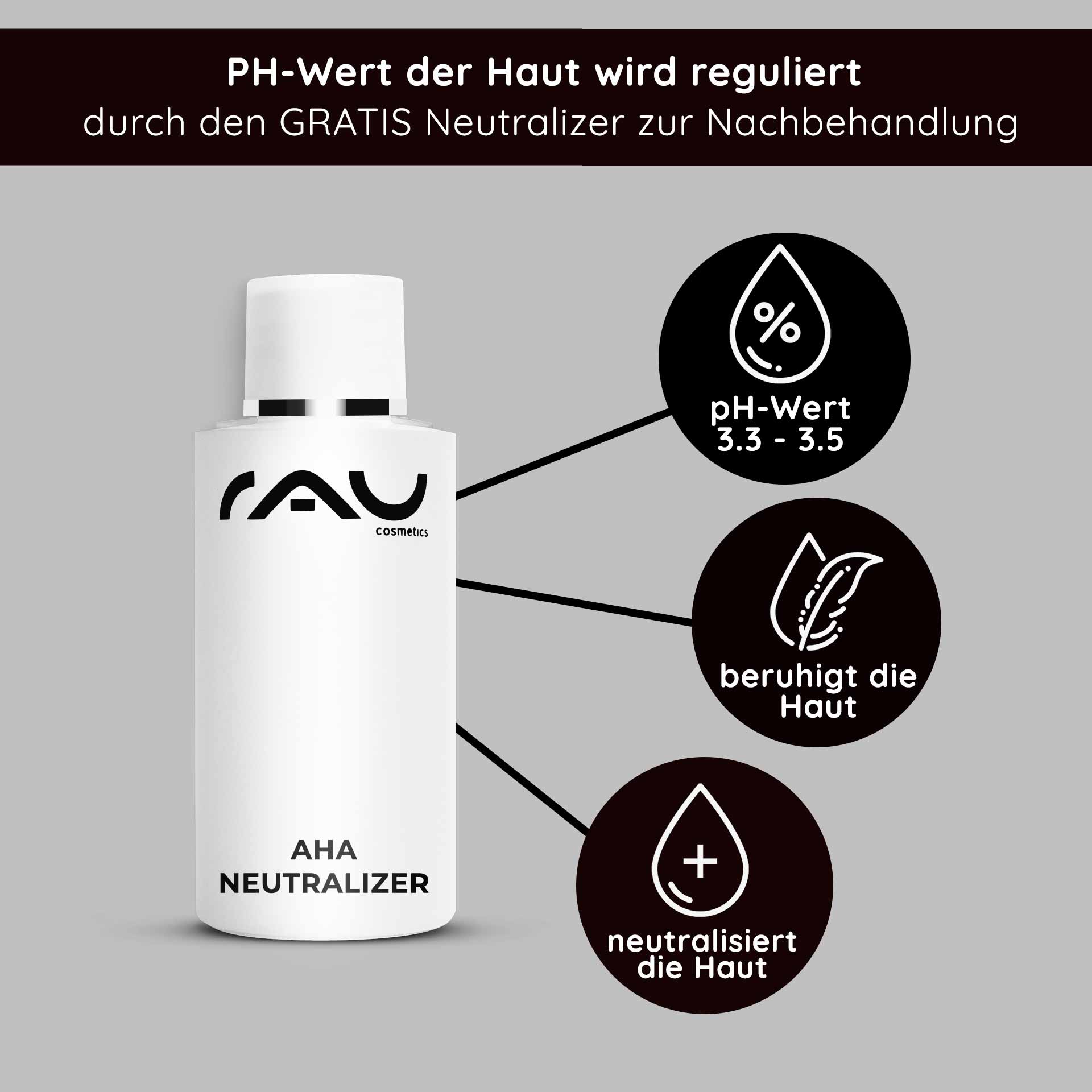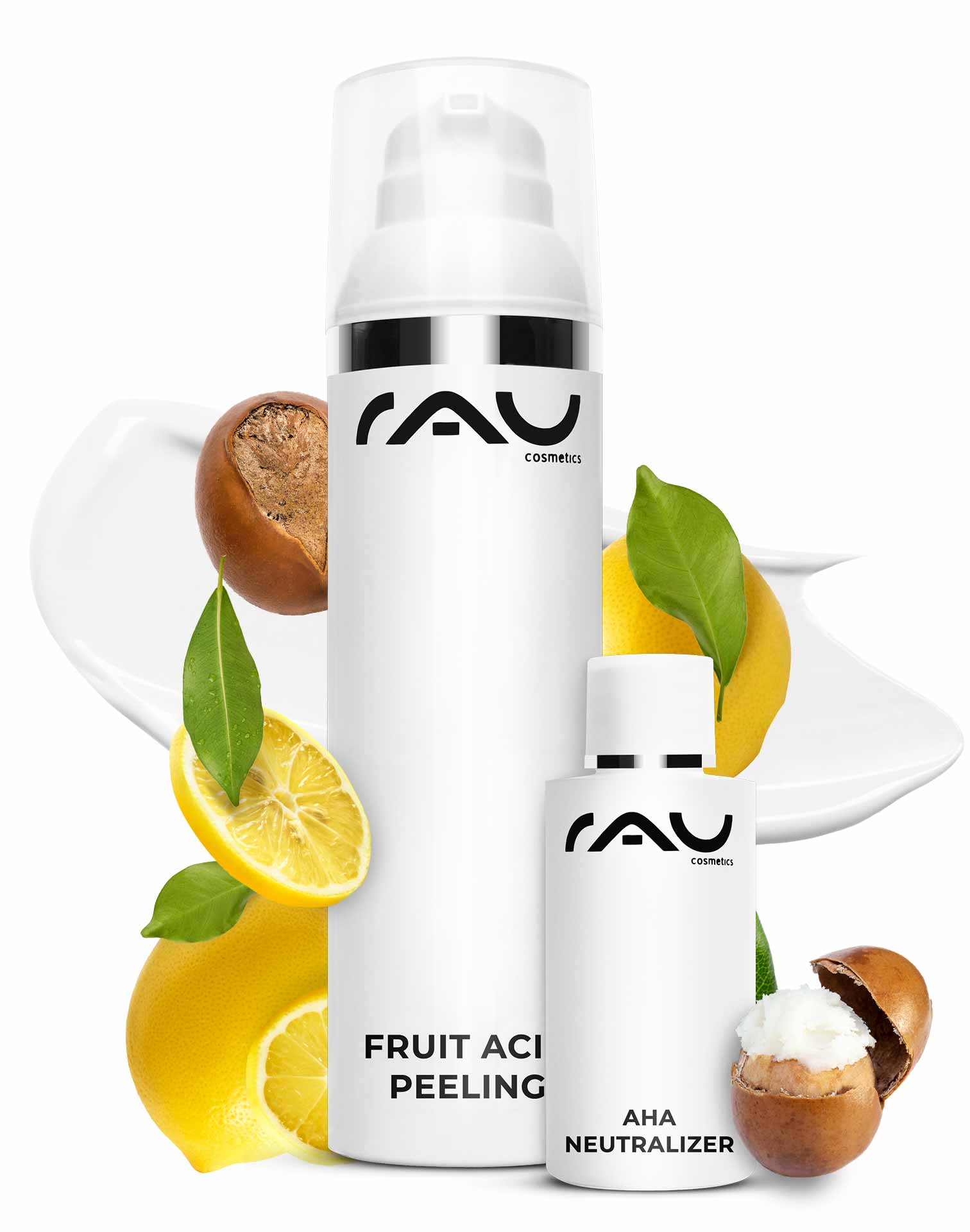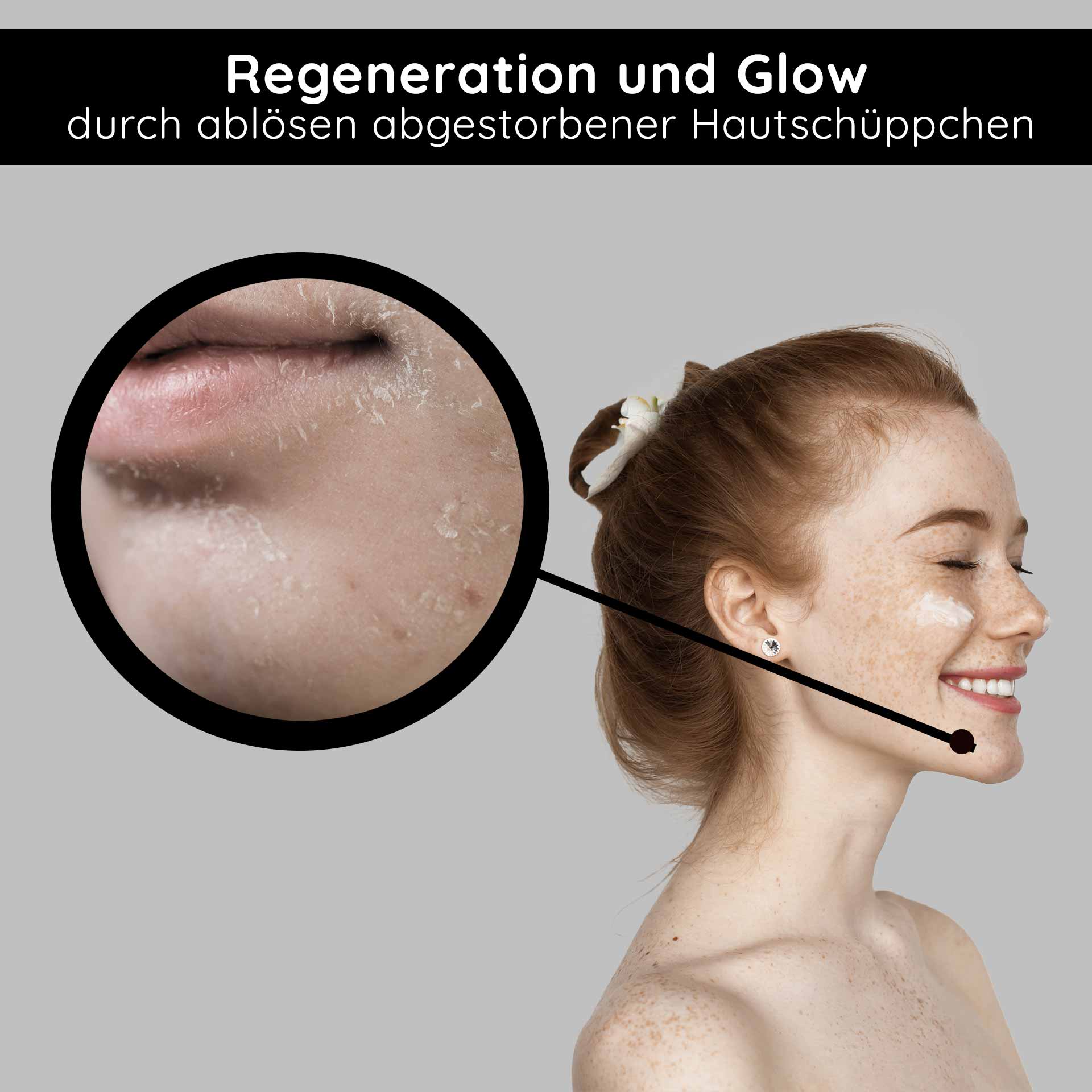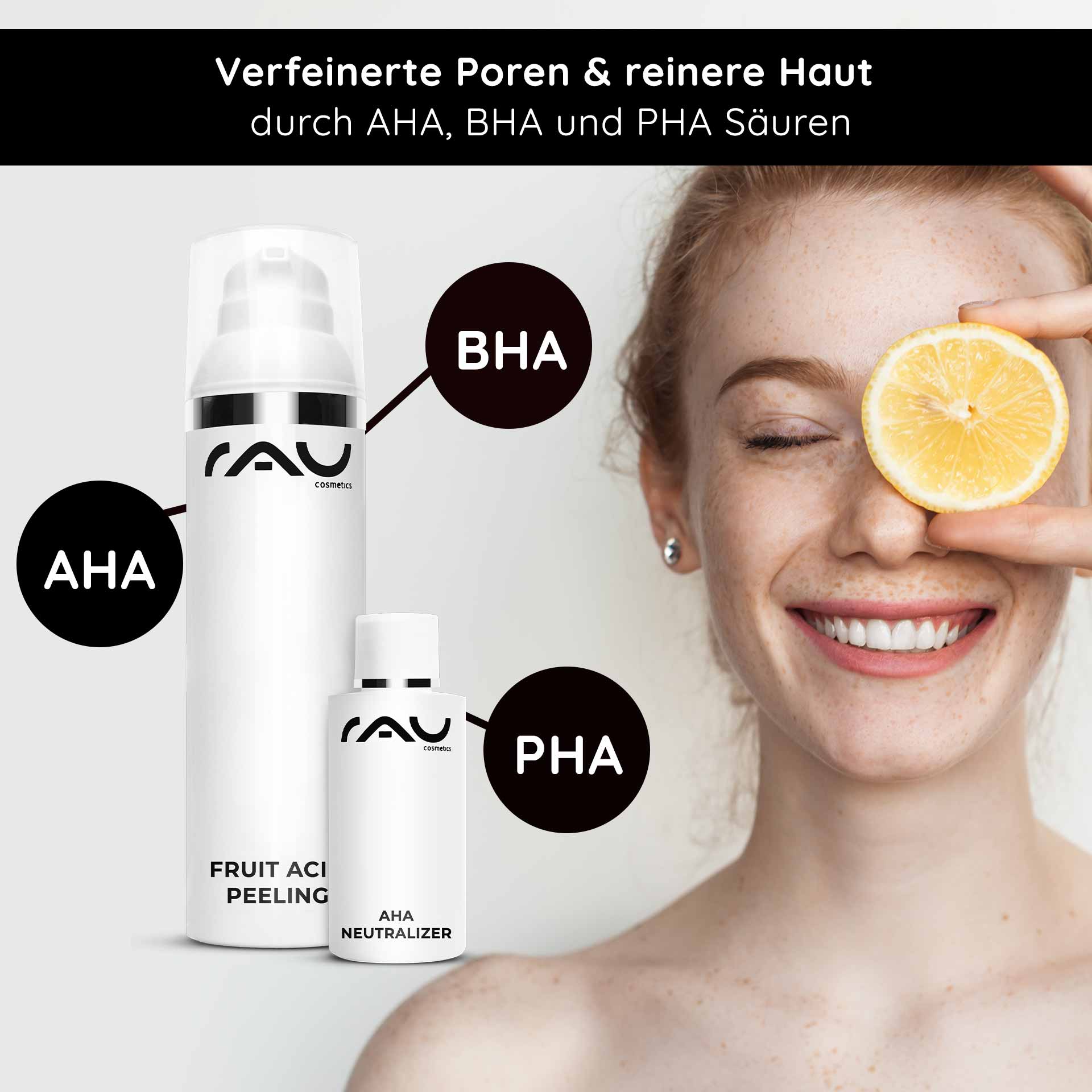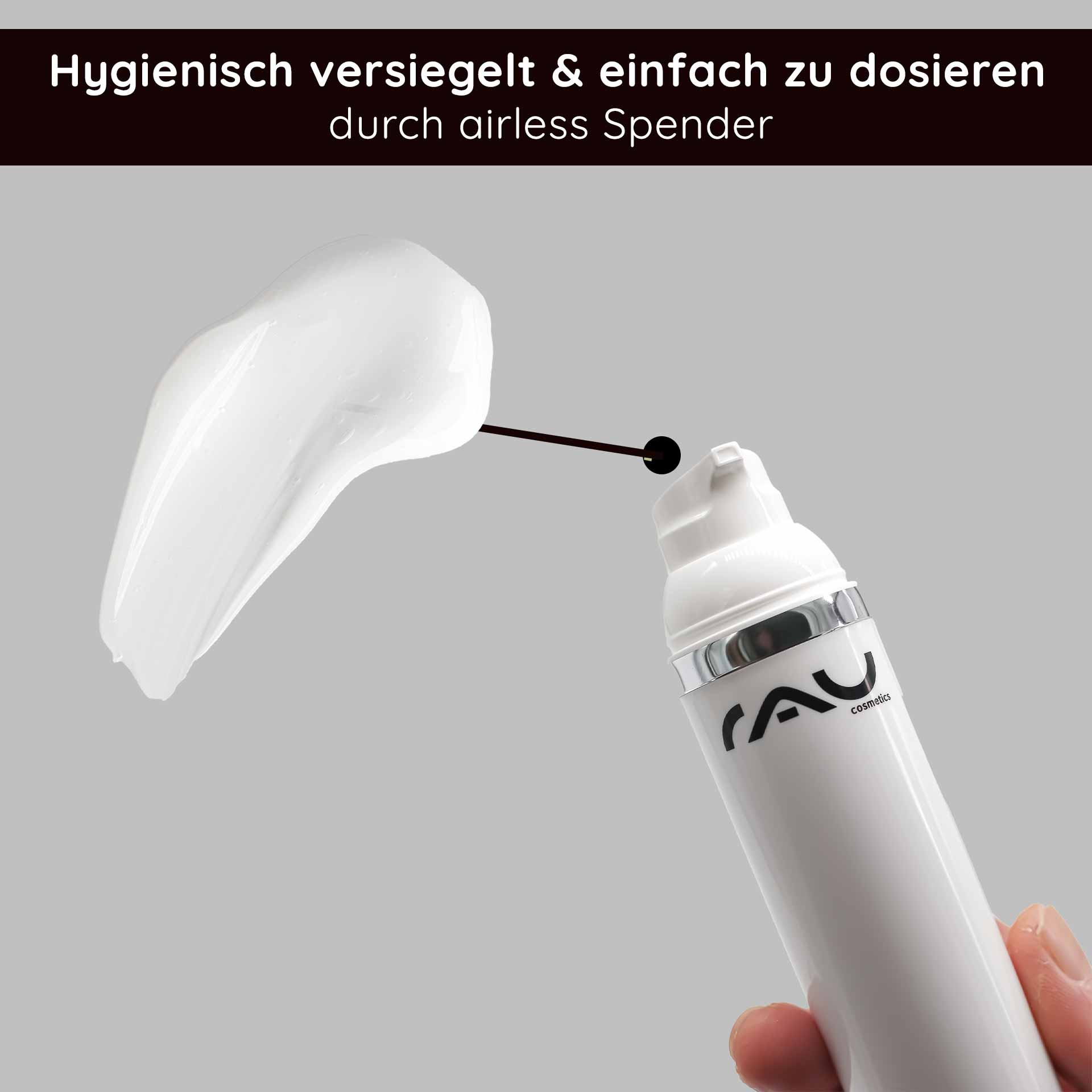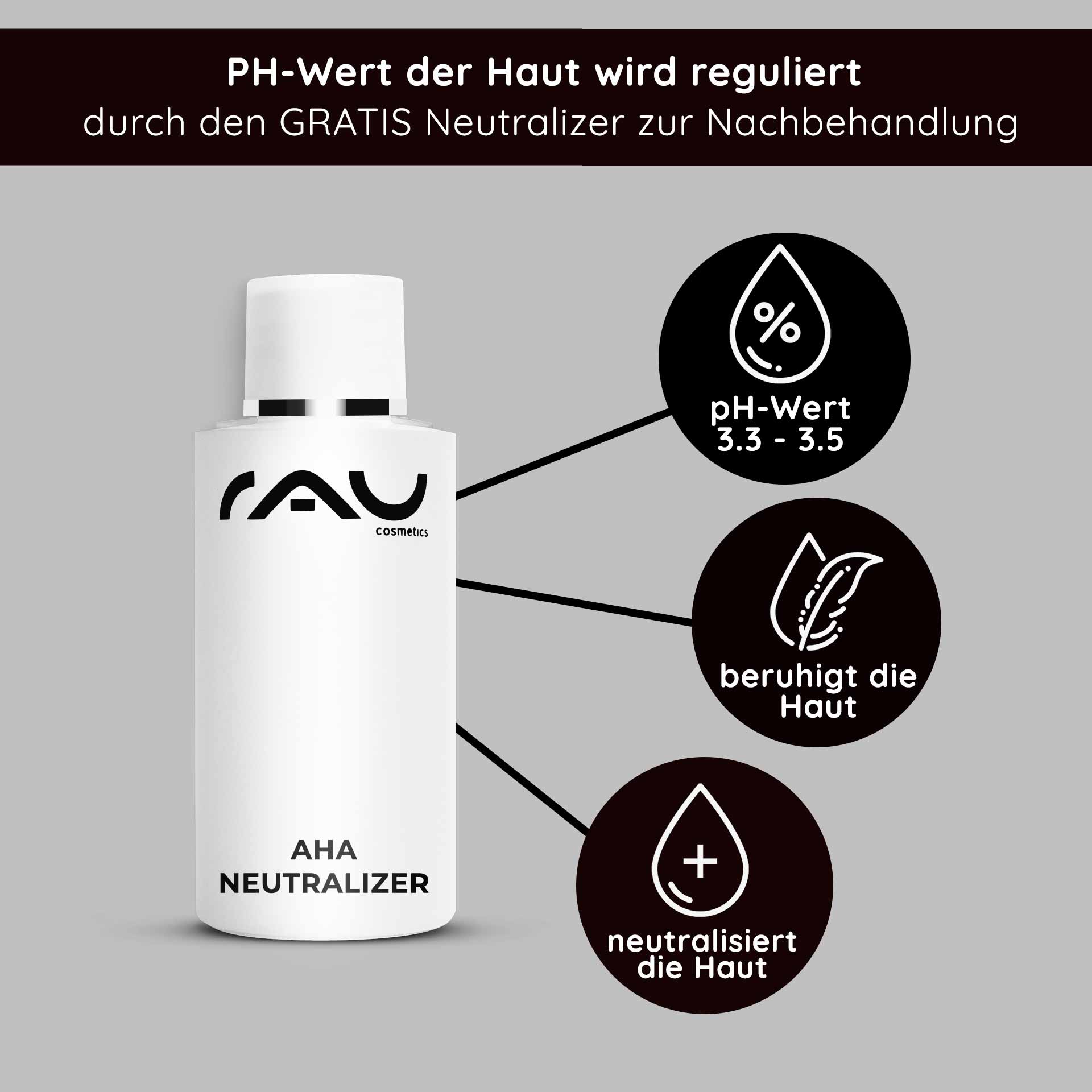 RAU Fruit Acid Peeling 100 ml - Peeling with BHA
€39.80*
Content:
0.15 Liter
(€265.33* / 1 Liter)
Available, delivery time: 1-3 days
Manufacturer:
RAU Cosmetics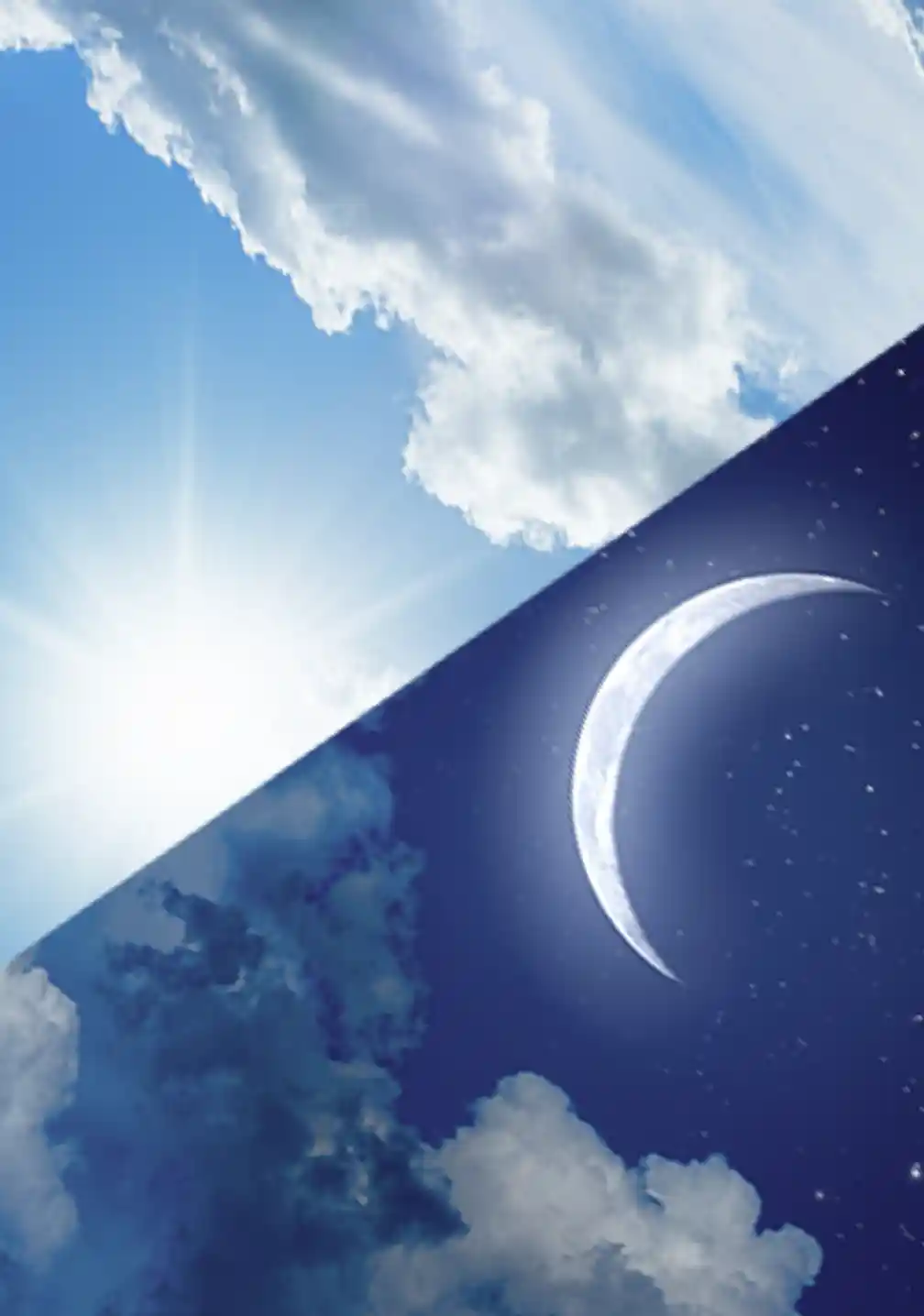 Tageszeit
Das Peeling können Sie sowohl morgens als auch abends verwenden.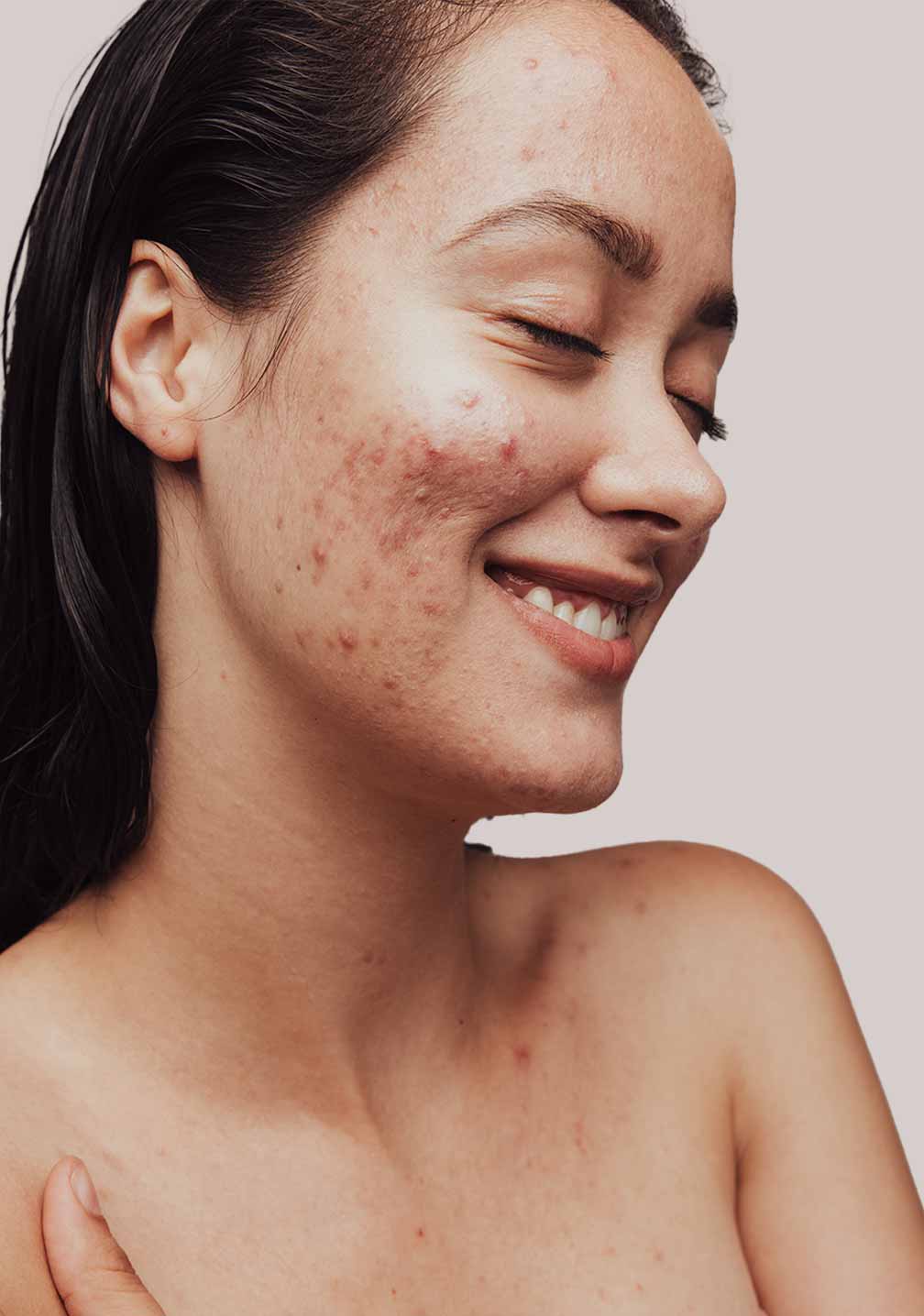 Hauttyp
unreine Haut
Mitesser
verstopfte Poren
große Poren
Pigmentflecken
Akne
Dehnungsstreifen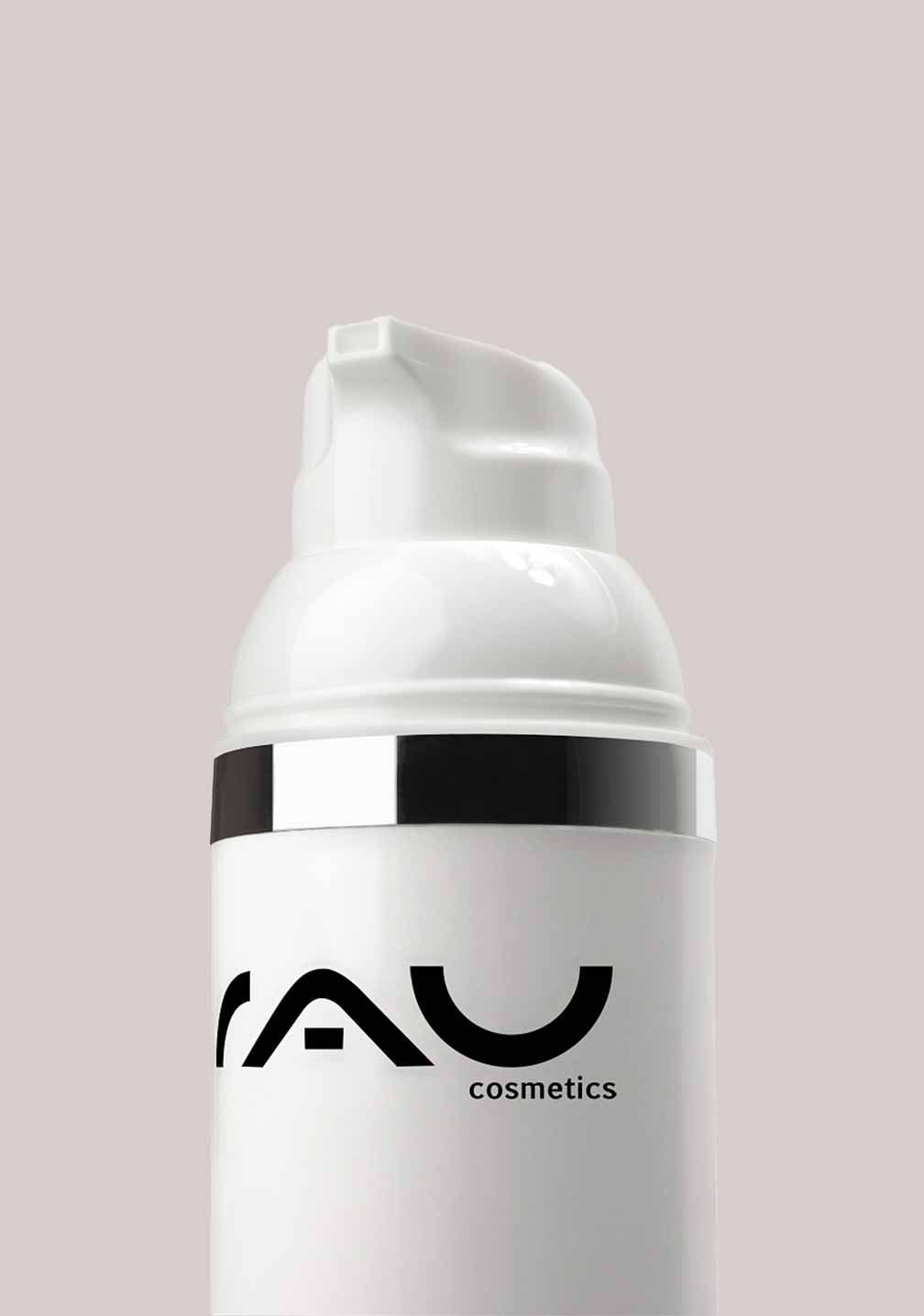 Praktischer Spender
Durch den praktischen Airless-Spender können Sie das Peeling richtig dosieren.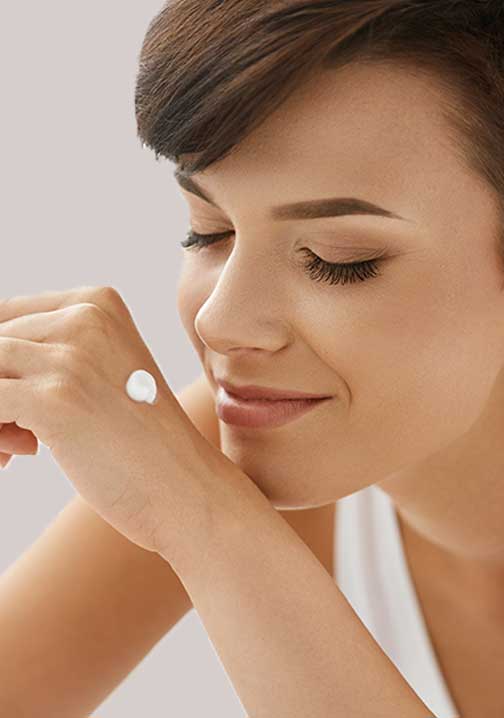 Geruch
Durch die unparfümierte Zusammensetzung riecht das Peeling herb / säuerlich.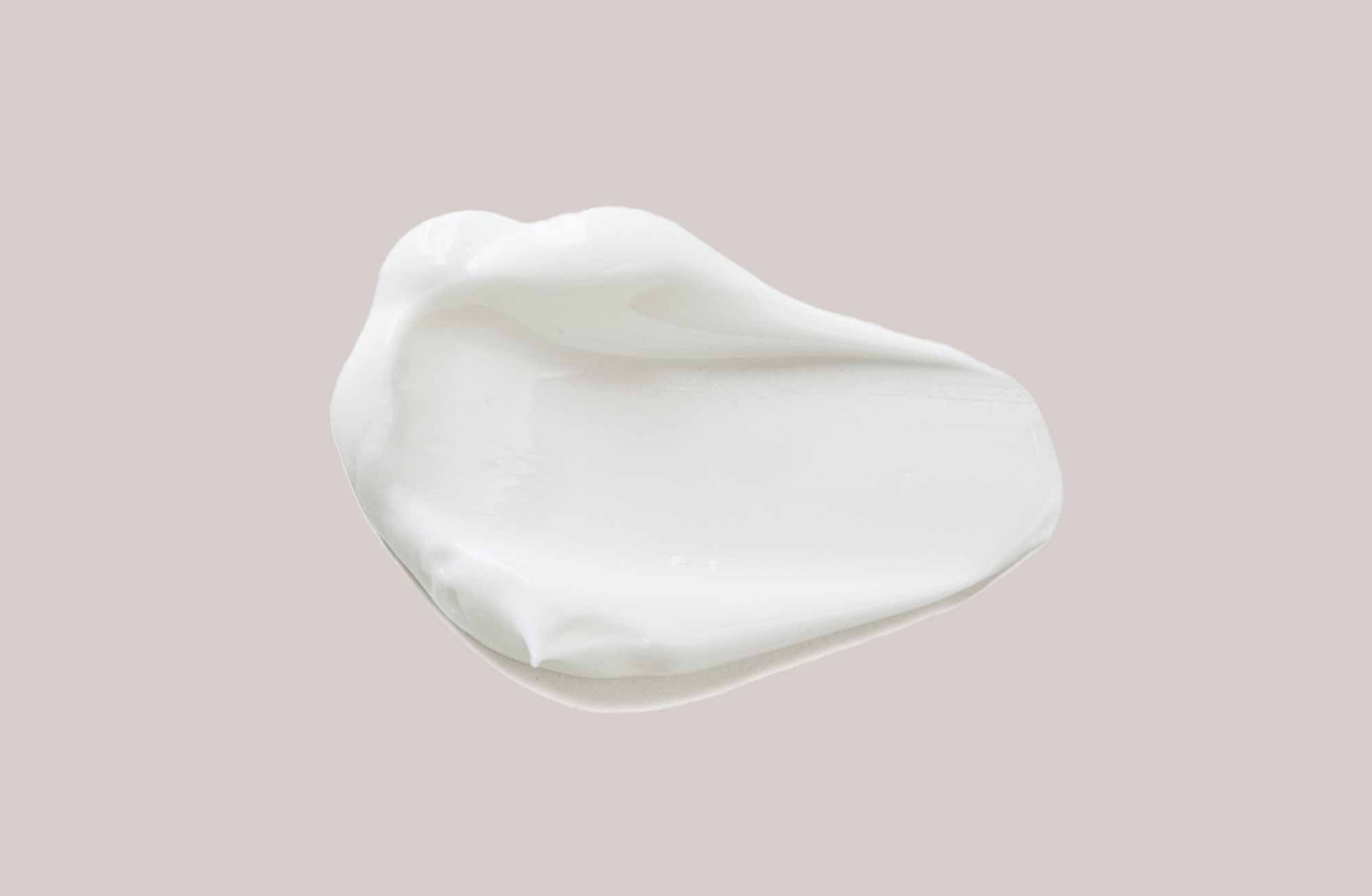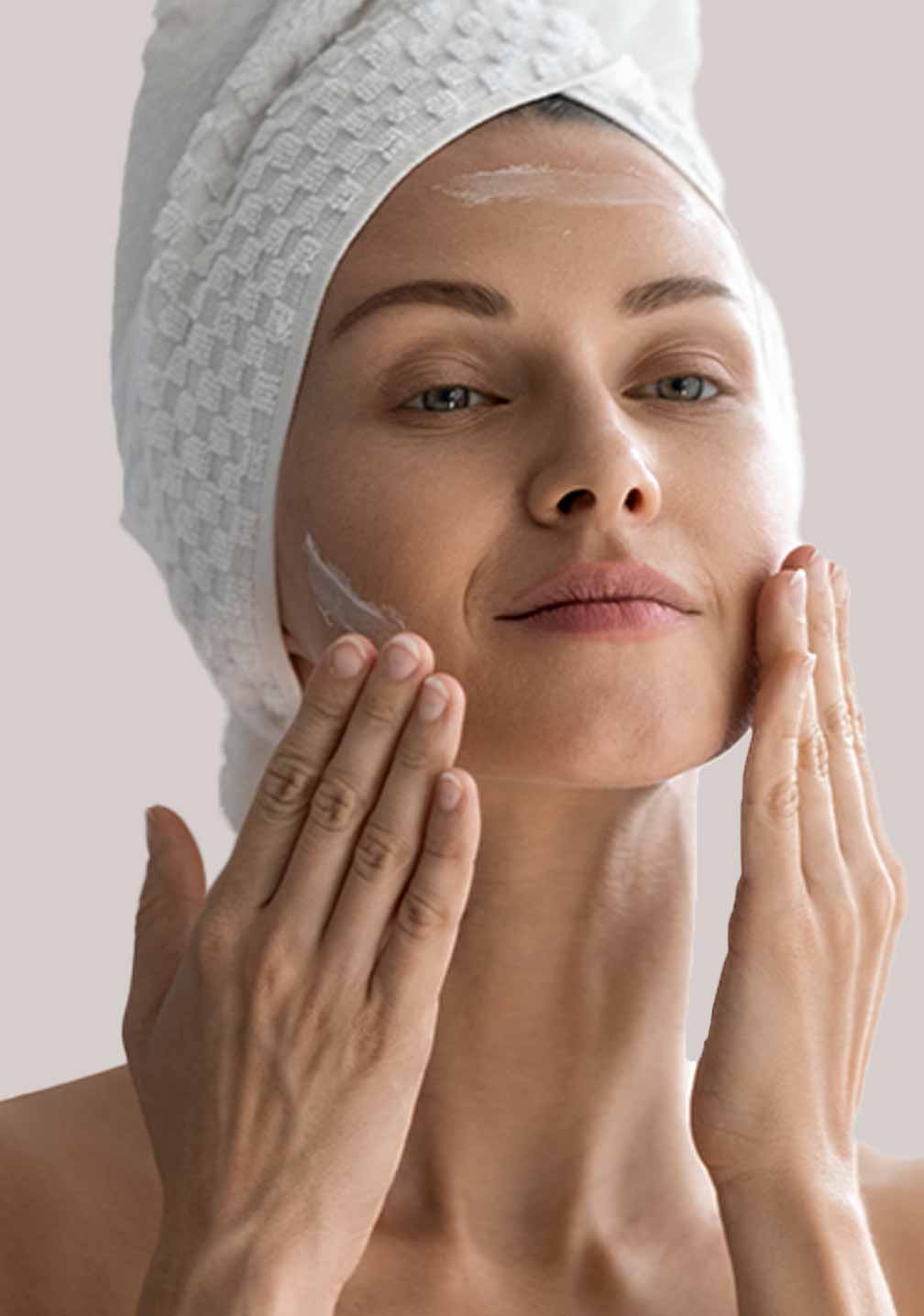 Anwendung
Tragen Sie das Fruit Acid Peeling auf. nach dem Auftragen 15 Minuten wirken lassen. Nicht im Augenbereich und auf Schleimhäuten anwenden! Anschließend gründlich abwaschen und die Haut mit unserem AHA Neutralizer neutralisieren.
Product information "RAU Fruit Acid Peeling 100 ml - Peeling with BHA"
 Highly concentrated fruit acid  peeling with mandelic acid, lactobionic acid, salicylic aicd & lactic aicd 
 Suitable for all skin types 
 Only available in combination with our RAU AHA Neutralizer 
 pH value: approx. 3,3 - 3,5  
Our "RAU Fruit Acid Peeling" does not only contain classic acids like salicylic acid and lactic acid, but also acids of the third generation (mandelic & lactobionic acid). This combination of classic and third generation acids creates a unique skin smoothening and rejuvenating effect.
Mandelic acid is an alpha hydroxy acid gained by hydrolisis of almond extracts. In contrast to glycolic acid, mandelic acid acts very gently and has significantly bigger molecules, due to which it penetrates the skin more slowly and evenly. Skin redness, irritation, crusting, blistering or other negative side effects are prevented, thus it is also suitable for sensitive/delicate skin. 
Lactobionic acid is a poly hydroxy acid (PHA) and is known for its antioxidative and moisturizing effects. PHAs have a positive effect on the collagen and elastine production and strengthen the lipid barrier of the skin. There are no side effects like itchiness, irritations and redness make them a suitable ingredient for sensitive and rosacea-affected skin.   
Lactic acid is an alpha hydroxy acid that also acts very gently. Its an excellent skin moisturizer and moisture binder. In addition to this, it controls the hornification of the epidermis and stabilize the skin´s natural acid mantle. 
Salicylic acid ist a natural vegetable active ingredient with an  anti-microbial, pain-reducing and inflammation-inhibiting effect.   
Effects on your skin:
removes dead skin cells and boosts skin renewal
refines impurities and pores 
reduces scars, pigmented, age and sun spots 
gradually and continuously reduces lines and wrinkles 
improves skin texture and creates radiant skin  
soothes inflammaton and irritation
reduces redness caused by couperose and rosacea  
creates a nourished and smooth skin appearance 
supports skin regeneration after laser treatment
long-term use can stimulate collagen development    


Application:

Apply to the skin, sparing the eye area and mouth. Let it sit 15 minutes. Rinse off thoroughly and apply RAU AHA NEUTRALIZER. 
"RAU AHA Neutralizer" effectively neutralizes your skin after using RAU Fruit Acid Peelings, and helps rebalancing the pH value.  

Important Ingredients:
INGREDIENTS FRUIT ACID PEELING:
AQUA (WATER);  CAPRYLIC/CAPRIC TRIGLYCERIDE; ETHYLHEXYL ISONONANOATE; SODIUM HYDROXIDE; POTASSIUM CETYL PHOSPHATE; SQUALANE; SALICYLIC ACID; LACTIC ACID; PENTYLENE GLYCOL; HYDROGENATED PALM GLYCERIDES; LACTOBIONIC ACID; MANDELIC ACID; BUTYROSPERMUM PARKII BUTTER  (SHEA BUTTER); GLYCERIN; CERAMIDE NP; XANTHAN GUM; HYDROXYETHYLCELLULOSE; HYDROGENATED PHOSPHATIDYLCHOLINE; HYDROXYPROPYL GUAR HYDROXYPROPYLTRIMONIUM CHLORIDE
INGREDIENTS AHA NEUTRALIZER:
AQUA (WATER); POLYGLYCERYL-4 CAPRATE; PANTHENOL; XANTHAN GUM; ETHYLHEXYLGLYCERIN; CITRIC ACID; PHENOXYETHANOL; TETRASODIUM GLUTAMATE DIACETATE; SODIUM HYDROXIDE
Hautbedürfnis:

Anti-Aging

, Matting

, Pore Refinement

, Purity

, Radiance

, Skin Whitening

Hauttyp:

Combination Skin

, Dry Skin

, Impure Skin

, Oily Skin

Inhalt:

100 ml

Kategorie:

Anti-Aging

, Hautaufhellung

, Mattifyer

Produkt-Typ:

Peeling

Textur:

Fluid

Wirkstoff:

AHA

, Ceramide

, Lactic Acid

, Lactobionic Acid

, Mandelic Acid

, Salicylic Acid

, capric triglyceride

, shea butter

, squalane
---
Ganz tolles Produkt. Meine Hau
Ganz tolles Produkt. Meine Haut ist straff und erneuert sich sanft. Ich benutze es seit 6 Wochen(alle 2 Wochen) und man sieht den Unterschied sehr schön. Einfach anzuwenden.
Ich bin sehr begeistert davon. Ein schöner Duft und sehr leicht in der Anwendung. Das Peeling ist der HAMMER nur zu empfehlen. Liebe Grüße aus Berlin
Das Fruchtsäure Peeling ist wunderbar. Kein Brennen während der Einwirkung . Die Haut fühlt sich auch Tage nach der Behandlung noch super glatt und gepflegt an. Absolut empfehlenswert
Ganz tolles Produkt. Meine...
Ganz tolles Produkt. Meine Haut ist straff und erneuert sich sanft. Ich benutze es seit 6 Wochen(alle 2 Wochen) und man sieht den Unterschied sehr schön. Einfach anzuwenden. (Quelle: <a href='https://www.shopvote.de/show-products.php?shopid=15529' target='_blank'>SHOPVOTE</a>)
Ein wahres Wundermittel. Ich verwende es regelmäßig alle 2 Wochen und meine Haut hat sich so viel verbessert. Das ganze Hautbild ist feiner, klarer, jünger. Ich kann es wirklich nur empfehlen und bleibe diesem Produkt auf jeden Fall treu.
(Quelle: <a href='https://www.shopvote.de/show-products.php?shopid=15529' target='_blank'>SHOPVOTE</a>)
tolles Fruchtsäureprodukt auch für die empfindliche Haut
meine Kunden lieben dieses Peeling! sowie auch die Fruchtsäurecreme , tolles Produkt auch für die Kabine!
Das ist das beste Peeling,was ich bis jetzt probiert habe.
Ein Produkt für jedes Alter
Ob meine unreine, verhornte, empfindliche, junge Haut oddr die reifere Haut meiner Mama- ein grandioses Produkt für jeden. Benutze das Peeling 1 x die Woche- meine Haut strahlt, weniger Mitesser und feinere Poren. Nur aufpassen im Sommer :p